We often turn to travel as a way to escape the daily grind – a chance to relax, recharge and return home refreshed and ready to face new challenges. To make it happen, maintain balance and reconnect body, mind and spirit during a session with an expert residential healer: Focus on the spiritual plane in New York, discover mindfulness through mandalas in Hong Kong, clear mental clutter with a life coach in Los Angeles. Here are some of our favourite Four Seasons experiences that immerse you in transformative teachings.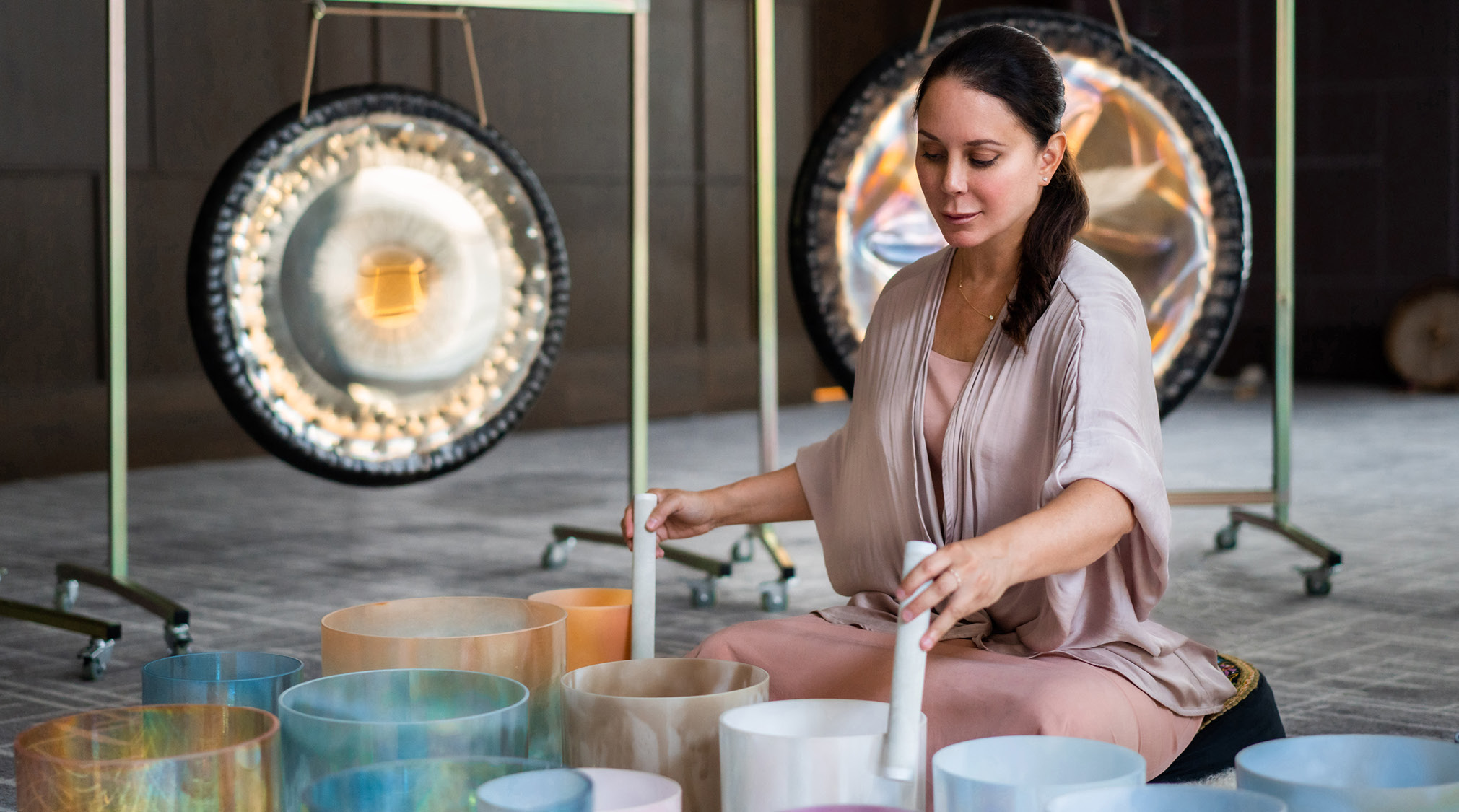 A Spiritual Journey in New York
In the heart of busy New York's Tribeca neighbourhood – bustling with artists, restaurants and chic shops – discover a calming oasis at Four Seasons Hotel New York Downtown, where an entire floor is dedicated to the fitness and well-being of both body and mind. Develop your spiritual awareness and personal enlightenment in a one-on-one session with one of the Hotel's Resident Healers, offering services like acupuncture, clairvoyant readings, astrological readings, sonic alchemy and hypnosis, all tailored to your needs. Heal your spiritual plane and reintegrate spirit with your true purpose and passion with Dr Deganit Nuur, or explore the healing power of sound with Michelle Pirret: Her sonic alchemy sessions pair her four-octave vocal range with instruments like alchemy singing bowls and archaic gongs to shift negative energy and discord away from the body. And allow renowned New York City astrologer Rebecca Gordon to chart your stars – based on the exact time of your birth, your planetary alignment may offer guidance to help you meet life's challenges.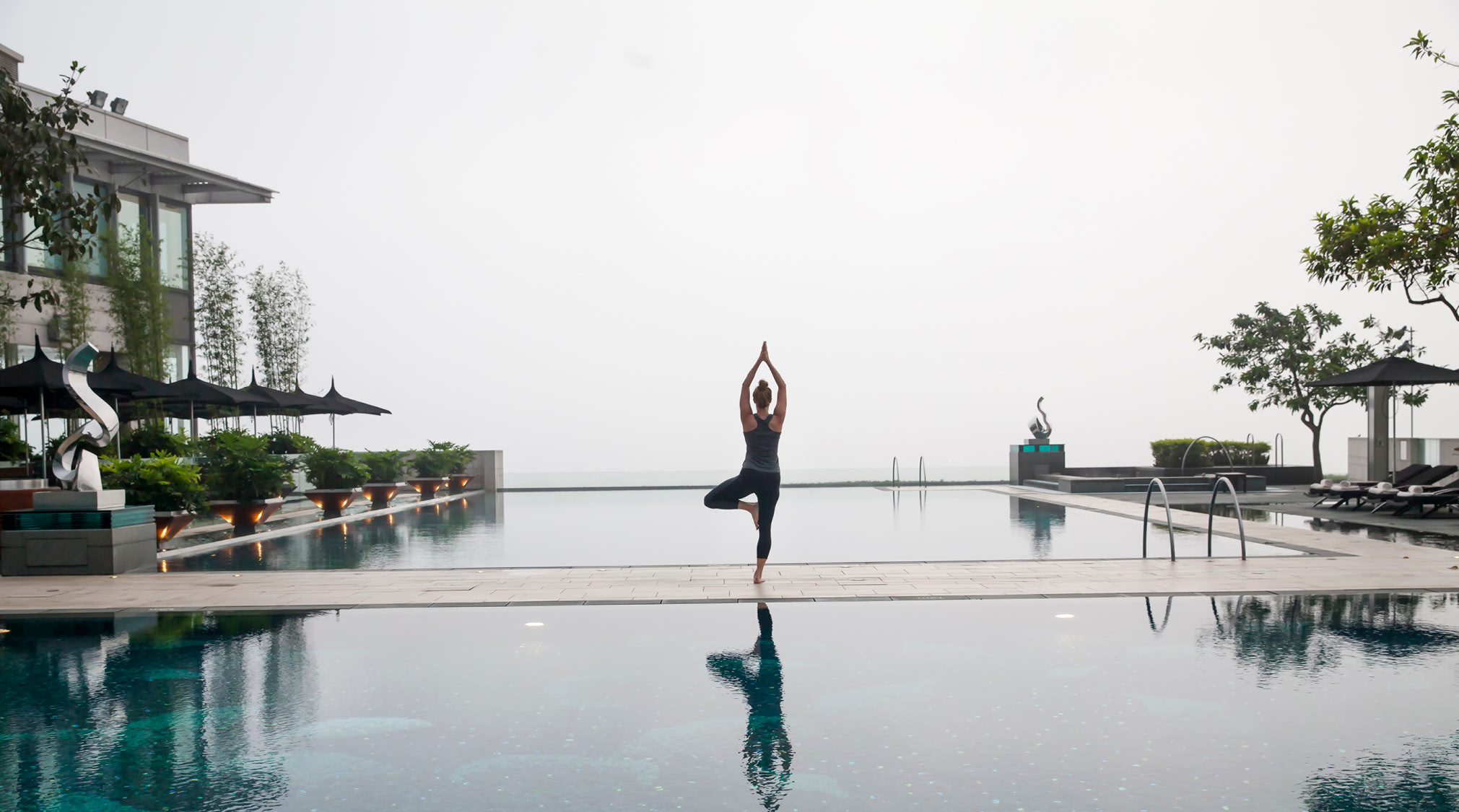 Art Approach in Hong Kong
Achieve a greater sense of balance at Four Seasons Hotel Hong Kong, where wellness offerings in the Spa include lessons in breathwork and lifestyle consultations with Dr Tania Bardhan; guided meditations using vibrational sound therapy; and the ancient Chinese art of tai chi, led by the Hotel's resident master. Hotel workshops teach mindfulness skills to help you continue your practice when you've returned home. Our recommendation? Learn the art of being present with the Mindful Mala Making and Mandala art workshops. Hone your focus as you carefully craft a string of counting beads – known as japa mala necklaces – to use during yoga or meditation sessions, or colour bright mandalas to learn to be present in the moment and discover clarity. Children can make their own japa mala necklaces or mandalas, discovering focus and clarity while expressing their creativity. You're never too young to appreciate the art of self-care.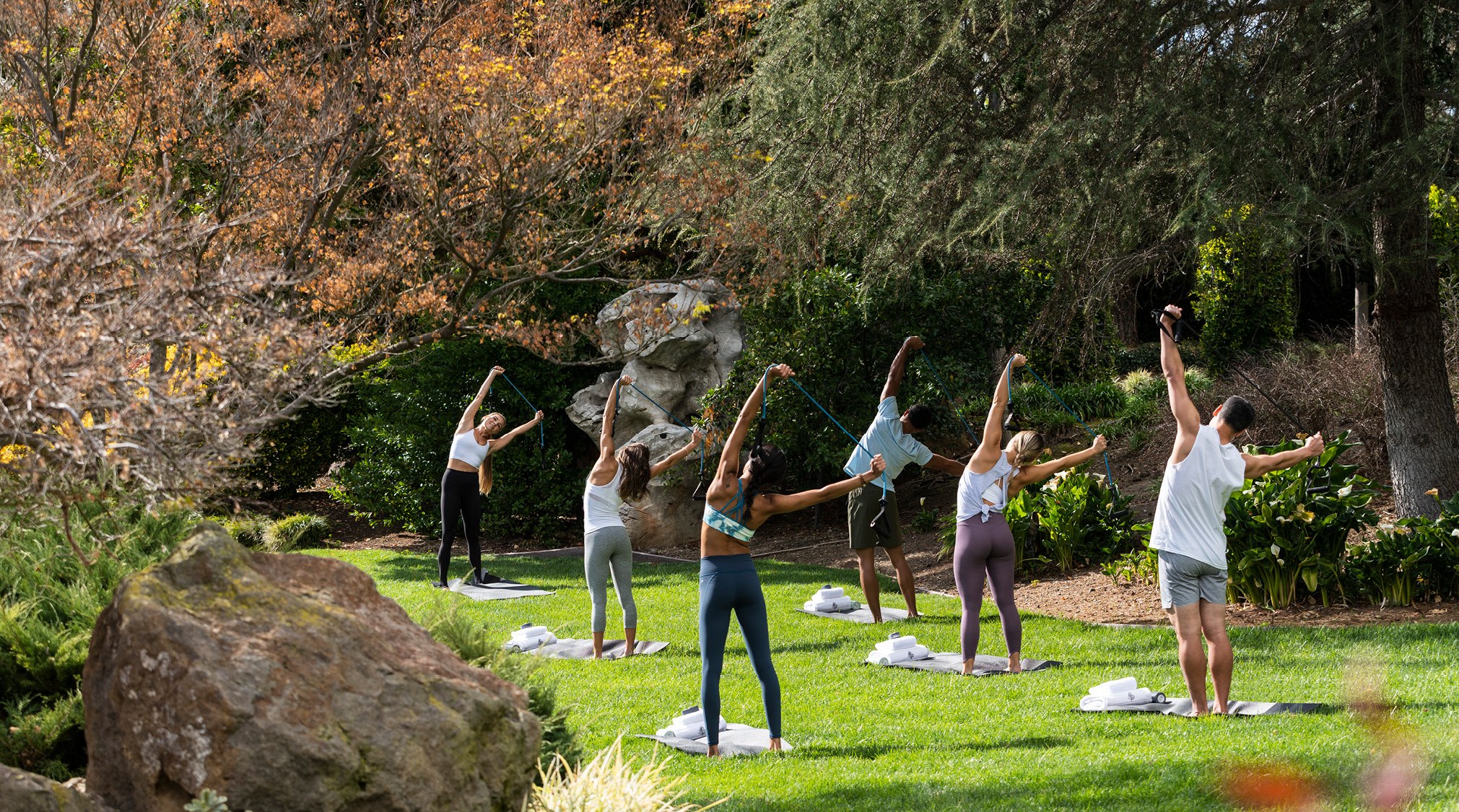 A Focus on Health in Los Angeles
Discover a comprehensive approach to well-being at Four Seasons Hotel Westlake Village. Leave busy Los Angeles behind and retreat to the Santa Monica Mountains, where a nationally renowned team of health experts is on hand to help you find total body rejuvenation. Transform your lifestyle with healthy eating habits braced by cooking classes and nutritious menu offerings, and then learn strategies to balance your energy, health and well-being in personalized sessions with Four Seasons coaches. Explore alternative therapies like hypnotherapy and qi gong – a mind-body-spirit practice that improves physical and mental health by integrating posture, movement, breathing techniques and intent. Work with an expert to attain the tools to build successful relationships and family dynamics at any stage of life, and reduce anxiety through guided meditation and mindfulness techniques. Continuous coaching afterwards is available through follow-up sessions in person or by phone.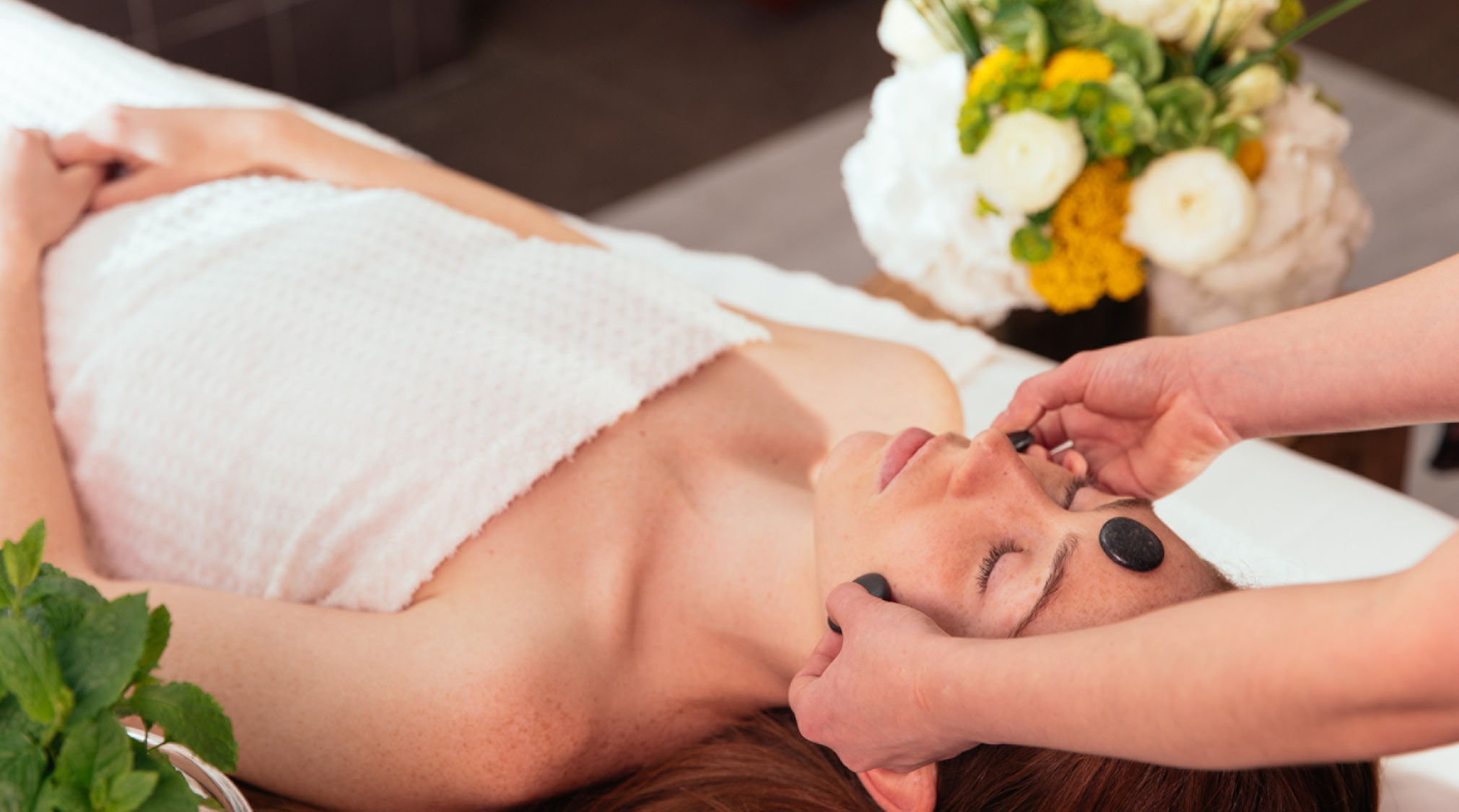 Sometimes just a change of setting is enough to shift your perspective. Escape to the picturesque English countryside at Four Seasons Hotel Hampshire. Wander through lush gardens, ride horseback along rolling hills and picnic on the grounds of this 18th-century manor. Once your physical self has been reinvigorated, it's time to heal mentally and spiritually. The Hotel's Deep Mind Massage can help boost motivation and encourage positivity and confidence. A clinical hypnotherapist will work with you to change your thinking patterns to overcome a variety of modern ailments, including anxiety, pain, migraines and other headaches. Whether you want to lose weight, reduce stress, combat sleep disorders, break a bad habit or overcome a phobia, hypnotherapy can help you achieve your goals.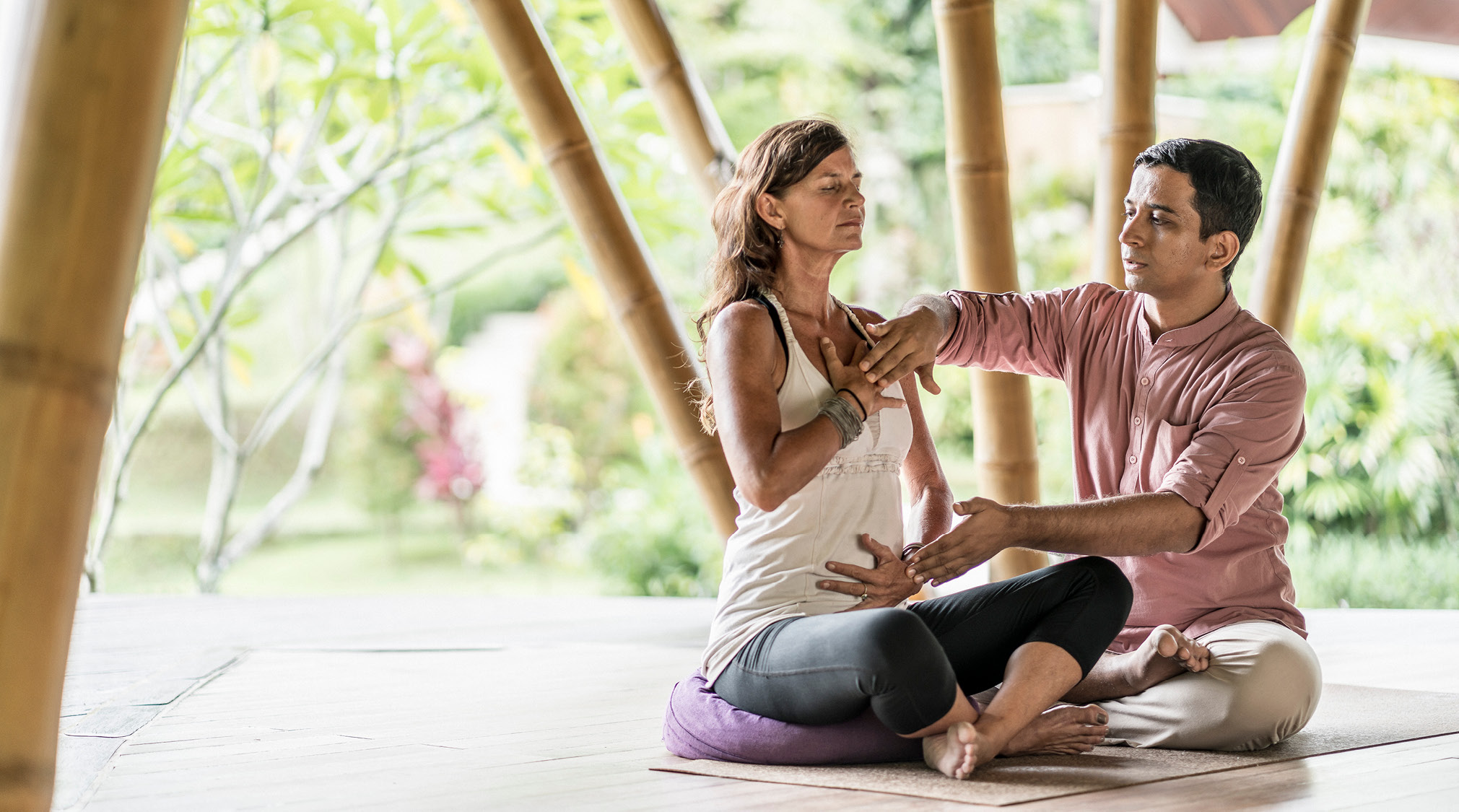 It's easy to ground yourself at Four Seasons Resort Bali at Sayan, where treatments at the Sacred River Spa help body, mind and spirit consciously align with the Earth. Explore theta healing – which focuses on releasing energy blockages caused by events, traumas and relationships from our past lives – and sound vibration therapy with Resident Healers like Susanna Queiroz and Vanessa Holliday. Or connect with Ibu Fera, the Resort's resident wellness mentor and a former Buddhist nun, to develop your meditation practice and explore strategies for overcoming everyday issues with peace and presence of mind. For a uniquely soothing experience, let Fera lull you to sleep during the Sacred Nap ritual: Take an afternoon nap suspended from the ceiling of the bamboo Dharma Shanti Bale in an aerial silk hammock. Relax as Fera gently rocks you to sleep while she shares the life story of Buddha, accented by the sounds of nature. You'll awake refreshed and recharged.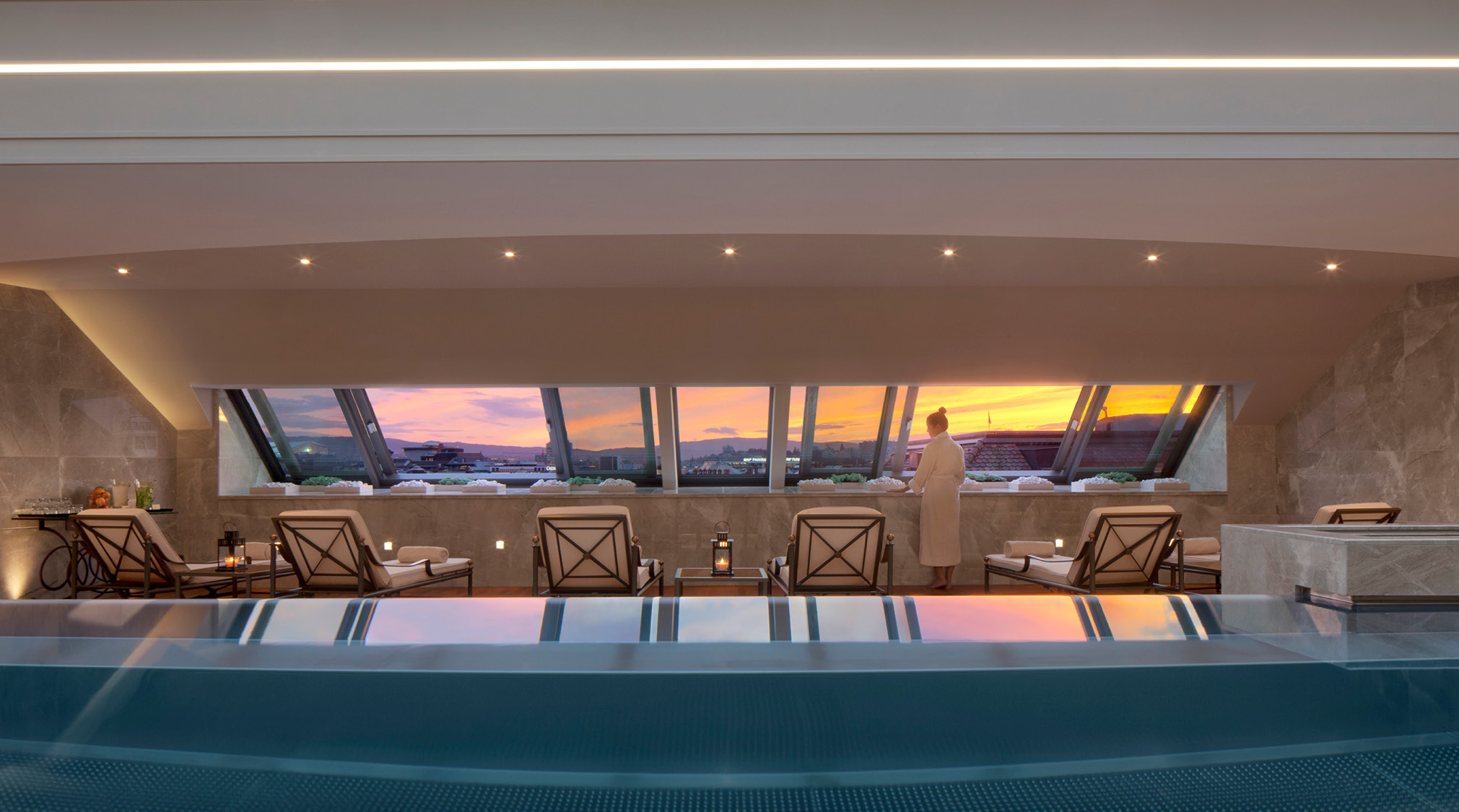 After a day spent exploring the lake or Old Town, unwind at the rooftop Mont Blanc Spa at Four Seasons Hotel des Bergues Geneva. In addition to soothing treatments like massages and body wraps, the Hotel's team of wellness experts can help you put your spirit at ease. Work with hypnotherapist and life coach Vick Capt to become the best version of yourself. Pascal Buyck uses hypnosis to help you create new mental paths to become stronger, freer and happier. And you can turn to Fabienne Duffour, who has 20 years of experience with full moon singing bowls. She'll talk with you about any concerns, and then adapt the sounds of her 14 singing bowls to suit your needs – whether to help with relaxation, release a blockage or guide you to rediscover yourself.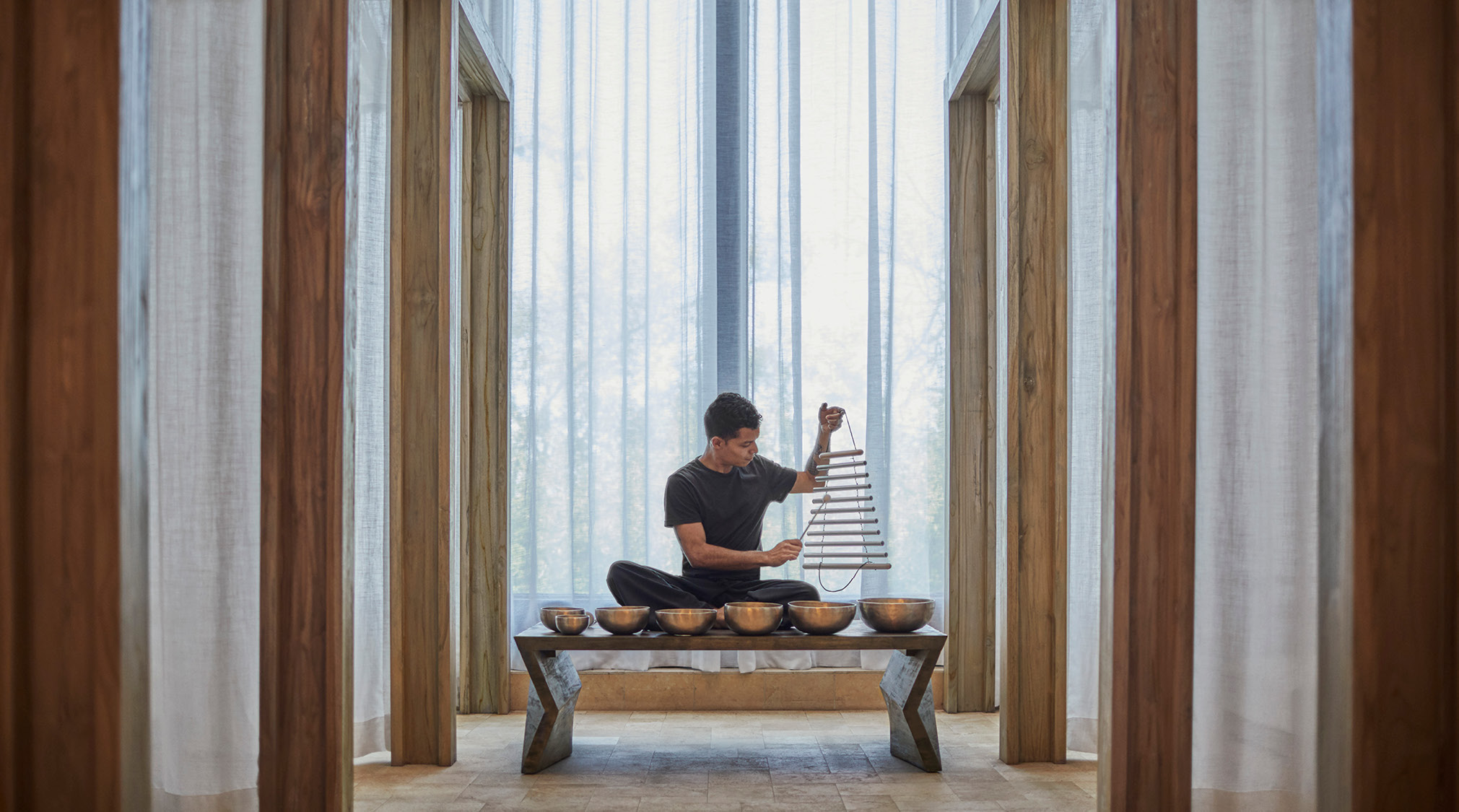 At Four Seasons Resort Costa Rica at Peninsula Papagayo, transform your outlook with daily yoga and meditation sessions. For a taste of the true pura vida lifestyle, schedule an Ayurveda consultation with Wellness Ambassador Beto Peña. He'll use the ancient Indian practice to help you identify your primal nature – vata, or space and air; pitta, fire and water; or kapha, water and earth – and, based on your results, develop a customized plan to help you achieve a state of balance and harmony. Another way to boost your spirit? Join a meaningful volunteer opportunity through the Resort's Creciendo Juntos "Growing Together" program. You'll connect with local schoolchildren over fun activities, treats and laughter – always good for the soul.
YOUR JOURNEY BEGINS HERE
Where will your spirit of adventure take you next?