Discover Geneva's finest Italian specialties given a seasonal twist, paired with an Italian, French or Swiss wine, in our Michelin-starred restaurant.
Hours
Lunch

Tuesday – Friday

12:00 noon – 2:00 pm

Dinner

Tuesday – Saturday

7:00 pm – 9:00 pm
The Team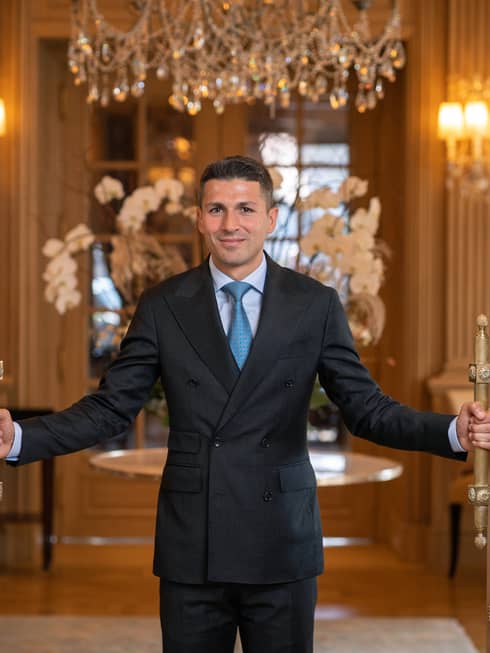 Salvatore Salerno
Restaurant Director
Salvatore started at Four Seasons Hotel des Bergues in 2010 as a commis sommelier. Promoted in 2022 to Restaurant Director, he is not just choosing wines to match the menus but rather taking inspiration from the wines. Salvatore oversees a wide, rotating and still-growing selection of the continent's best offerings, with notably high-end selections geared to the dining experiences at Michelin-starred Il Lago. He may mind anywhere from 1,500 to 2,000 labels at a time, most of them from France, Italy and Switzerland, but also from Portugal, Germany, Spain, the United States and South Africa.