Each drink at Hendricks Bar is lovingly crafted by our mixology artisans, inspired by the recipes of world traveller Sir James Hendricks. With elegant interiors and a soothing ambience conducive to conversation or contemplation, Hendricks Bar is an institution of experimental mixology made with the finest of spirits and the mightiest of touches.
HOURS
Daily

5:00 pm – 2:00 am

Last food order at 1:00 am

Last drink order at 1:30 am

For Guests 21+
Signature Drinks

Meet the Team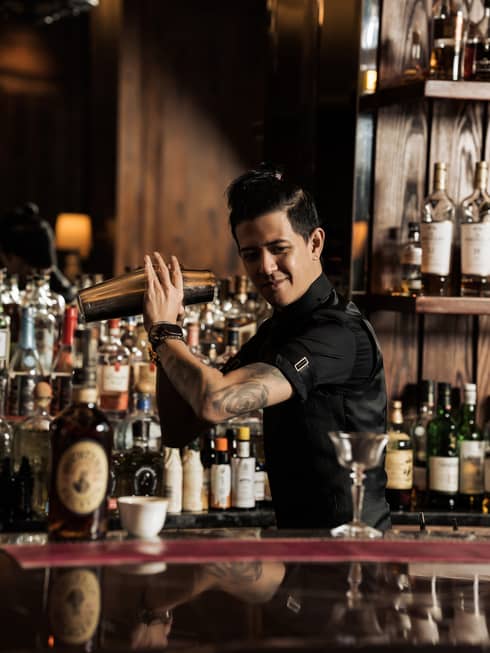 Timothy Rosete
Resort Head Mixologist
Innovative thinker, storyteller and time traveler, Tim pilots Hendricks Bar by imprinting his cross-cultural background into each of his creations. Having led the way in some of the world's best bars, it's no wonder Tim is deeply immersed in the world of mixology. His everlasting motivation for experimentation has led him to create some signature in-house blends and spirits, bringing out unique and balanced flavours. His mission? To elevate and exceed guests' expectations by way of adventurous mixology.
"It's amazing to know the power you hold over one's evening with one drink. Get it right and you have a fan forever."