Guest Rooms (3)
Our stylish and well-appointed Guest Rooms offer the very best in comfort and privacy, while providing a peaceful retreat in which to relax and unwind throughout your stay.
Suites (5)
Ideal for both business trips or family vacations, these expansive Suites provide all the extra space you could need for your stay, with separate sleeping and living spaces.
Featured Amenities
Complimentary premium Wi-Fi
Interior Design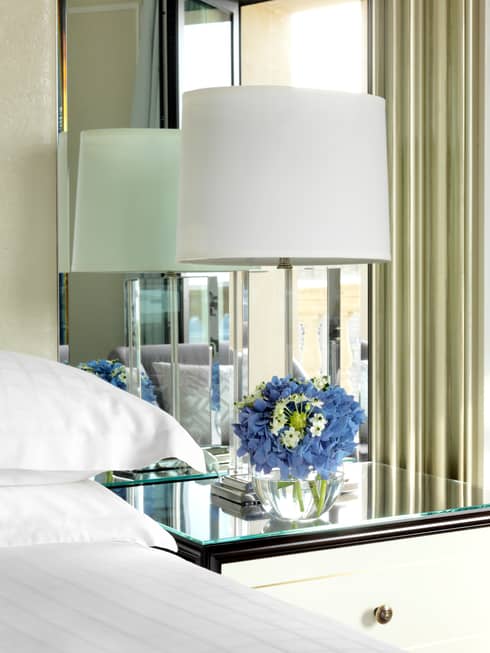 Beaux-Arts Influence
Taking a cue from our building's architecture, each of our rooms feature a modern take on this ornate Parisian-based style, using muted colour palates to balance more dramatic details.
Presidential Privacy
Both of our Presidential Suites pay homage to the old mansions of Baku, with decorative millwork on the walls and ceilings as well as a formal, full-size salon that is perfect for entertaining guests.