Awarded one Michelin star, Pelagos, named after the Greek word for ocean, offers a forward-looking interpretation of fine dining using fresh seasonal produce of the Mediterranean Sea.
HOURS
Dinner

Tuesday – Saturday

7:00 pm – 11:00 pm

Pelagos is delighted to welcome families with children ages 12 and above.
Signature Dishes
Tomato, Oregano, Carob and Olive Cracker

Yellowtail, Pistachio, Cherries and Elderflower

Wild Greens and Plum Sfakiani Pita
The Team
Luca Piscazzi
Chef
Luca takes the helm at the hotel's new flagship restaurant. Low-key yet an innovative thinker who enjoys experimenting, he is invested in bringing out the rich flavours, subtle aromas and varied textures of seasonal ingredients while ensuring guests can immediately recognize what is on their plates.
"The beauty of Greece and living in the Mediterranean is that simple pleasures lie at the core of everything."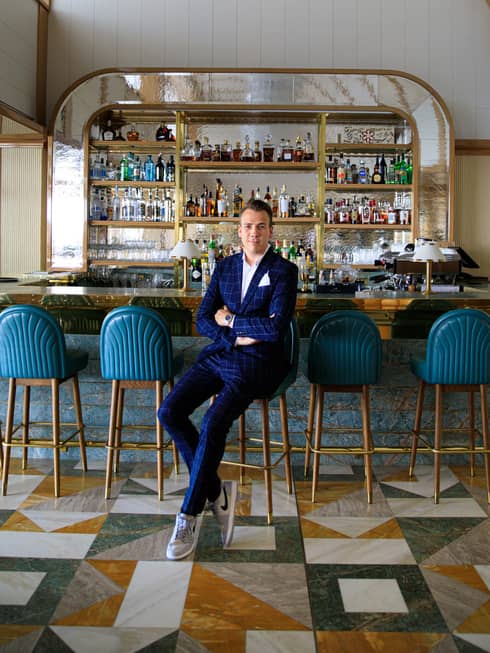 Cedric Vinckier
Restaurant Manager
With an eye for detail, a passion for travel and fluency in five languages, it's no wonder Cedric was drawn to the world of hospitality. He has nine years of restaurant management experience on three different continents, including Europe, South America and Asia. Cedric feels his most important role is encouraging positive thinking and spreading happiness among his team to make guests feel at home and create long-lasting memories and relationships.
"The world is a small place, and being able to connect with people from around the globe is the best part of my work."
@alwayshungry.gr

@its_the_duke_dude