Unforgettable Events
Chinese New Year 2017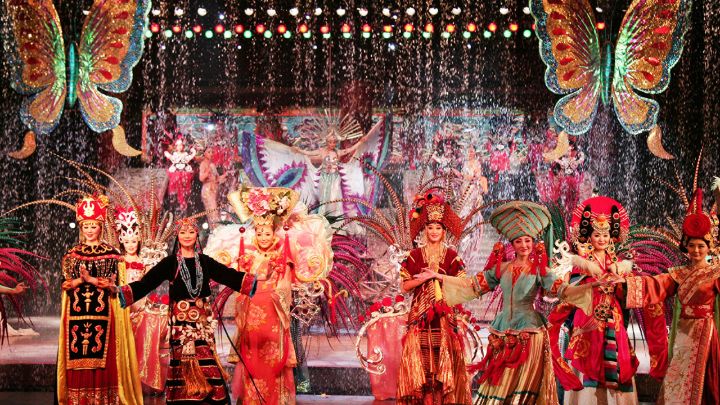 Celebrate Chinese New Year with Four Seasons Whistler! With a variety of activities and hotel happenings, you won't want to miss out. Stay tuned for special updates as we prepare to welcome the Year of the Rooster in 2017.
Welcoming the Year of the Rooster!
Executive Chef Eren Guryel at Four Seasons Resort and Residences Whistler in British Columbia, Canada was greatly influenced during his time cooking at Four Seasons Hotel Shanghai. In fact, it's where he fell in love and married his wife, a language teacher, who has given Guryel a deeper understanding of the country and its traditions for which he remains enamoured. It is with this inspiration that SIDECUT presents its 2017 Year of the Rooster Chinese Kitchen offerings.
Fables and Feasts
An ancient Chinese tale tells the story of a vegetarian monk who walked by a house with an aroma of a dish so rich and fragrant that he jumped over the wall and ate some of the soup. When he was caught eating a dish with meat, he replied it was so good that even Buddha would jump over the wall to eat it.
The dish traditionally consists of luxurious soup with unctuous cuts of meat and seafood in a heavily fortified broth. It is served family-style in an earthenware crock and can be served during a great feast such as Chinese New Year.
Chef Eren was inspired to make a Whistler version of this festive dish – something so good, so irresistible a hibernating bear would interrupt his winter sleep to enjoy it. And so "Bear Jump from the Cave" was born. This dish features a whole roasted chicken, foie gras, grilled beef, confit duck, braised pork, scallops, prawns Alaskan crab and mushrooms served family style in a cast iron pot.
The dish is priced at USD 288 for four people and will only be available on January 27, 28 and 29 for the Lunar New Year. Advanced reservations must be made by calling +1 (604) 966-5280.
Lunar Libations
The Red Rooster | The SIDECUT Bar team has also created a special cocktail for the occasion that is a delightful blend of lychee, jasmine tea, gin and Aperol.The Red Rooster is a Chinese twist on a classic White Lady cocktail with a gorgeous yin and yang presentation alluding to the cocktail's beautiful balance.
Lapsang Latte | Warm up with this creative tea latte featuring lapsang souchong infused maple, espresso, steamed milk 
and nutmeg. Smokey lapsang tea is a classic staple of the Chinese working class while the smoke is representative of New Year's fireworks.