All Food and Drink
Steakhouse

SIDECUT STEAKHOUSE

Rediscover the newly renovated SIDECUT through an extravagant dining experience. Serving well-crafted classics – and focusing on prime hand-cut steaks seasoned with Chef's Classic Rubs – fireside lodge dining is elevated with a contemporary and sophisticated take on the traditional steakhouse.

Braidwood Tavern is a vibrant, welcoming space, evoking the warmth of your uncle's cabin. Serving global comfort food, local craft beer and renowned cocktails, Braidwood Tavern is a place to connect, recharge and order another round.

Coffee & Pastries To-Go

Braidwood Café

If outdoor adventure can't wait, Braidwood Café offers baked goods and hot espresso-based drinks to go. Open from 7:00 am to 1:00 pm seasonally, Braidwood Café has everything to kickstart a day of mountain exploration. Power-packed muffins or decadent danishes are perfect to toss in a backpack before enjoying some of the most spectacular scenery in the world.

Seasonal Whiskey Bar

The Library by The Macallan

"The Library by The Macallan" is an intimate space where taste and sophistication converge. With an open fireplace, elegant cocktail seating and an exceptional collection of The Macallan's finest, The Library offers a warm and inviting atmosphere from which to savour the world's most luxurious single malt Scotch whisky. Explore exceptional cocktails and mocktails, with a menu that will excite both connoisseurs and novices alike.

Private Dining

Sumptuously redesigned, SIDECUT's Private Dining Room is the ideal setup for those looking for group gatherings, post-work dining experiences, and intimate celebrations. Our group menus focus on the finest prime, hand-cut steaks and fresh seafood from coastal BC waters, along with classic sides and newly created dishes by Executive Chef Sajish Kumar Das.

In-Room Dining

Dine in the comfort and warmth of your guest room or suite. Enjoy fresh locally-inspired culinary creations or a comforting home-style favourite for the weary traveller.
Great food, great company – there's no better combination. From an over-the-top steak dinner with friends to an intimate breakfast for two in your room or Private Residence, light up your stay in Whistler with our inspiring gourmet experiences.
Featured Culinary Experience
The Long Bone Sidecut Experience

Indulge in SIDECUT's Long Bone, a succulent, 25-ounce beef rib eye from renowned Double R Ranch. This premium cut promises an unforgettable dining experience with friends. Accompaniments include Yukon potato purée, sautéed mushrooms, sherry and red wine jus, and a bottle of British Columbia wine.

Learn More
Meet the Team
Sajish Kumar Das
Executive Chef
Chef Kumar Das fostered his passion for cooking from an early age in the family kitchen, where he learned recipes and culinary traditions of his Portuguese-Indian (Goan) roots. Transforming his passion into a profession, Das holds a diploma from the Institute of Hotel Management in Goa, India. He has worked at five-star properties in India, the United Arab Emirates, Oman, Qatar and Canada. Das brings over 20 years of dining expertise, and is dedicated to delivering memorable service to each and every guest.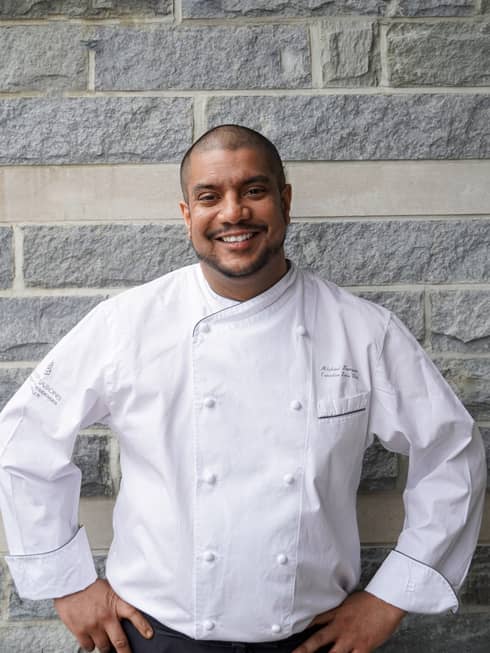 Michael Samsair
Executive Sous Chef
Originally hailing from Manitoba, Chef Samsair first discovered his passion for food while working his way through the Winnipeg culinary scene. He developed his craftsmanship in small, family-owned restaurants where, farm-to-table was a practiced necessity long before it became a trend. His wanderlust brought him to Whistler where he quickly put down roots, developing a team of like-minded, passionate cooks. Samsair's enthusiasm in the kitchen is only overshadowed by his sense of humour and infectious laughter.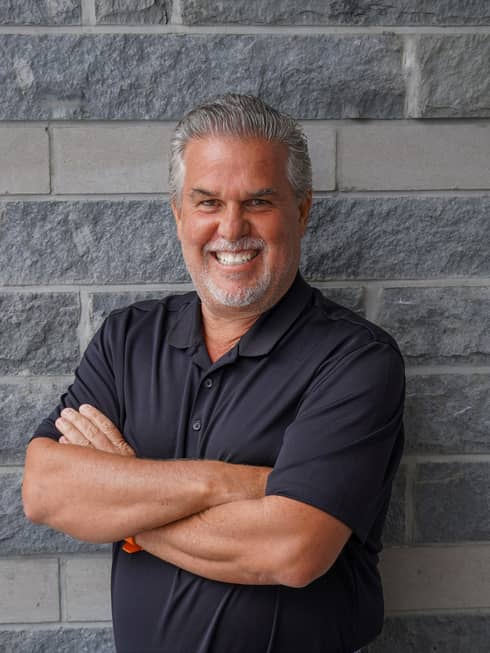 Richard Sandoval
Consultant Chef
Inspired by British Columbia's seasonal bounty, celebrated chef and restauranteur, Richard Sandoval, presents a locally focused menu showcasing the best of the region. From seasonal Whistler produce to freshly-caught British Columbian oysters, his menu offers simple, familiar preparations of the highest-quality ingredients.
"Food to me is a very social experience, and at Braidwood, our emphasis is on re-energizing familiar dishes and presenting them in a way that creates community and social connection – sharing with those around you."