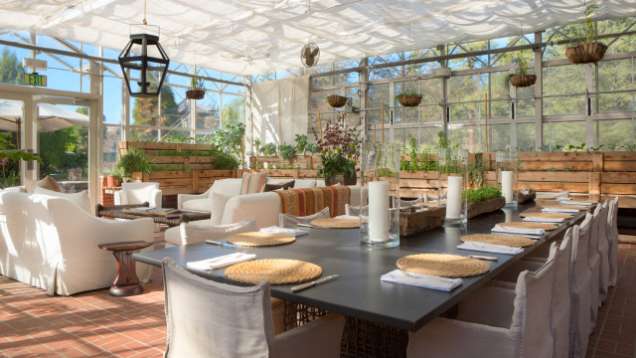 Program Details
This four-day program is an extension of The Ranch's acclaimed seven-day stay, in a setting that allows for diagnostic testing and the ability to stay in touch with family, work and life. The program consists of 8 to 10 hours per day of rigorous exercise, including 4 hours of morning mountain hiking and an afternoon full of exercise classes, including core and ab work, weights, body toning and sculpting, and daily group yoga sessions. Guests will also enjoy a daily massage.

The intense physical regimen is complemented by a daily 1,400-calorie diet of vegetarian fare served in a charming private greenhouse setting at Four Seasons Hotel Westlake Village. Limited to 16 guests each week, The Ranch 4.0 is available for a Thursday to Monday stay.
The Ranch at Live Oak in Malibu and California Health & Longevity Institute have partnered to create The Ranch 4.0, an all-inclusive wellness program with luxury accommodations at Four Seasons Hotel Westlake Village.

For more information: Please contact Melissa Newman, Director of Guest Relations, at +(310) 457-8700 or email melissan@theranchmalibu.com.