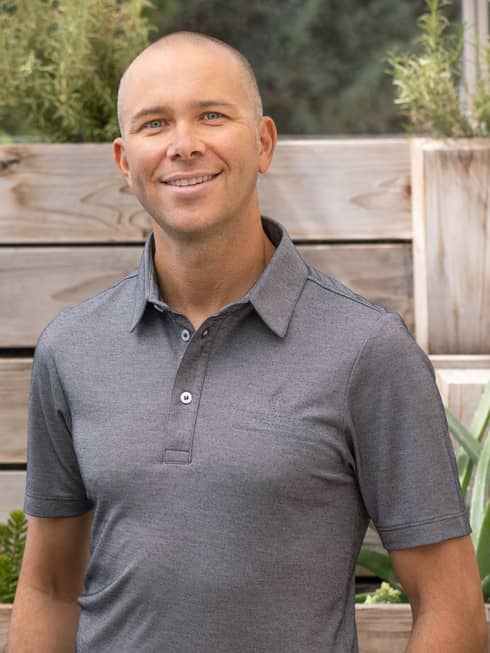 Scott Silveira
Exercise Physiologist, M.S., M.A., ACSM-RCEP, Ph.D. Student
Scott's philosophy is that fitness should be enjoyable and part of a well-balanced, healthy lifestyle. For more than a decade, he has provided guests with training, exercise testing, fitness programming and health education. A committed academic, Scott is completing his Ph.D. in Health and Human Performance from Concordia University. He holds a M.S. from California Polytechnic State University, San Luis Obispo with a concentration in Kinesiology. He is also a Registered Clinical Exercise Physiologist with the American College of Sports Medicine as a Corrective Exercise Specialist. In his free time he enjoys road and mountain biking, scuba diving, skiing and surfing.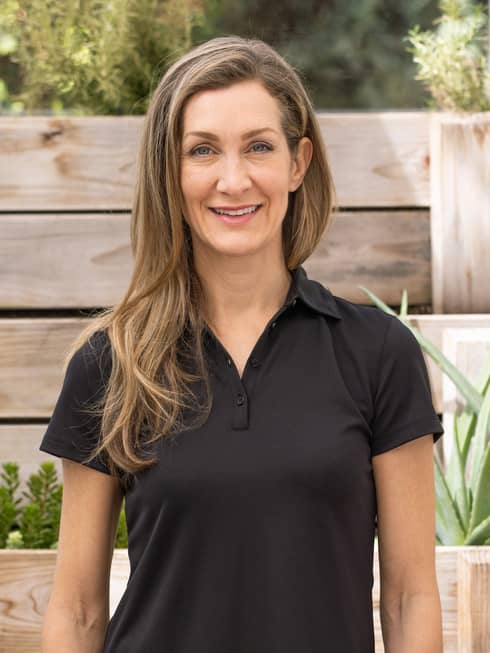 Jenny Mosely
Fitness Supervisor (NASM-CPT & Registered Yoga Teacher)
Jenny is a highly experienced personal trainer bringing with her a unique range of expertise and a sense of fun. Originally from London, England, she is also certified in the following specializations: Fascial Stretch Therapy, Senior Fitness, Weight Loss, Nutrition, Golf Fitness, Tai Chi, Yoga and Guided Meditation. Jenny's aim is to enable you to reach your personal goals and significantly improve your daily functional movements in everyday life giving you an overall feeling of wellbeing and confidence.
Rob Cook
Certified Life Coach, Personal Trainer and Speaker
With more than two decades of service, Rob is a decorated United States Air Force combat veteran. Following his return from active duty, Rob retired, moved to the Los Angeles and transitioned to civilian life. He became a certified life coach through Super Coach Academy, discovering an ideal balance between the mental and physical realms in his work as a coach. Through a dynamic approach, Rob provides open dialogue that enhances the human experience—keeping guests engaged in wellbeing through coaching, podcasts, public speaking, seminars, workshops, and more.
Erika Wong
Registered Dietitian, M.S.
Erika is a passionate educator with more than 15 years of helping people understand the power of nutrition.  In her role she counsels guests, leads in-person and virtual workshops, and teaches cooking classes in the Feel Good Kitchen. Erika is a member of the Academy of Nutrition and Dietetics, Food and Culinary Practice Group, Weight Management Practice Group, and she is a Culinary Ambassador with the Produce for Better Health Foundation. She earned a M.S. from Tufts University with a concentration in Clinical Nutrition while completing her dietetic training at Tufts-New England Medical Center. Her zest for nutrition extends beyond her profession and into her home kitchen where she enjoys spending time with her husband and three children.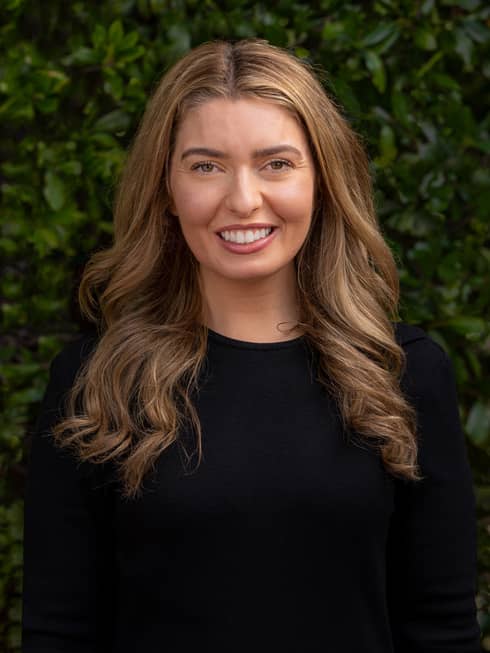 Emmaline Rasmussen
Registered Dietitian, M.S.
Emmaline Rasmussen is a Registered Dietitian who specializes in integrative nutrition and has worked in clinical, research and private practice settings for nearly 10 years. Emmaline earned her master's degree in Physiology and Biophysics with a focus on Complementary and Integrative Medicine from Georgetown University, allowing her to practice holistically through an evidence-based lens. Emmaline has a background in research and has been published in Mayo Clinic Proceeding and Nutritional Neuroscience. She is a member of multiple professional organizations including the Academy of Nutrition and Dietetics and Dietitians in Integrative and Functional Medicine. In her spare time, she enjoys cooking healthy food and walking her dog, Luca.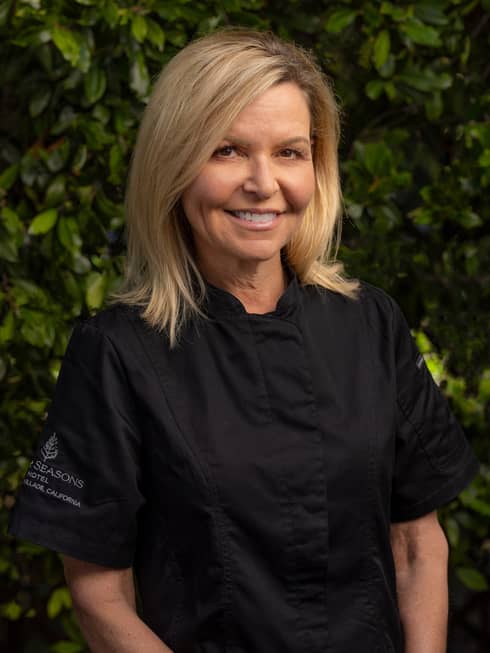 Therese Farrell
Registered Dietitian, M.S.
Therese has been a Registered Dietitian and Certified Diabetes Educator for nearly 20 years. She received a bachelor's degree in Biology from Loyola Marymount University and completed a master's degree in Dietetics and Dietetic Internship from California State University at Northridge. She is experienced in medical nutrition therapy for chronic diseases such as heart disease, kidney disease and disease prevention. Her passion is helping people living with diabetes learn how to care for themselves. She is an expert in all aspects of diabetes care, including diet, weight control and medication management, as well as being a certified pump trainer.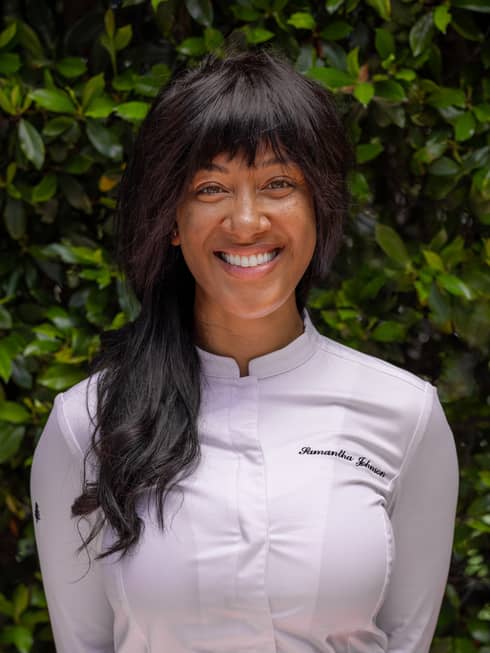 Samantha Johnson
Wellness Chef
With over 20 years' experience in the hospitality industry, Chef Samantha Carrie Johnson inspires a culturally rich lifestyle by embracing seasonal, farm-to-table and plant based cuisine. As a Private Chef, Samantha's clients include notable global celebrities, athletes, Olympians and public figures looking to heal from physical injury, cancer and auto-immune disorders as well as manage metabolic health. She has appeared on OWN Network, Lifetime and the Hallmark Channel promoting her Eat Real or Die ® movement benefiting health and climate change through plant-based eating. Samantha is a member of Les Dames d'Escoffier International, Women Chefs Restauranteurs, Regarding Her Organization and Future Farmers of America.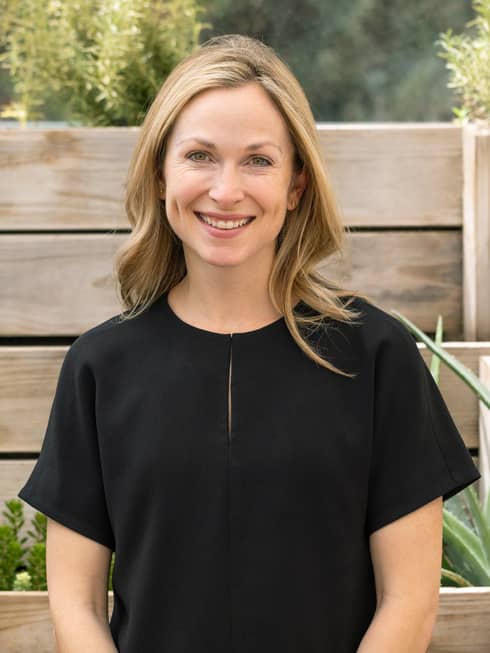 Julie Frumin
Life Balance Counselor, LMFT, M.S. Clinical Psychology
For more than a decade, Julie has provided mental health support services to individuals, couples and families. As a licensed therapist, she helps clients identify what is working in their lives and what areas need attention. Julie has developed and led a variety of Stress Management workshops for Fortune 500 Companies and social group retreats, with themes of Life Balance, Improving Focus, The Power of 10 minutes, and Mindful Living. She has also focused her work on childhood development and was previously an Adjunct Professor at California Lutheran University where she taught and created the curriculum for the "Psychology of Sex & Gender" class, as well as teaching 'Theories of Counseling'. Julie holds a M.S. from Pepperdine University in Clinical Psychology.
Cyndi Horwitz
Life Balance Counselor, LMFT, M.S Clinical Psychology
Blending a thoughtful and compassionate approach, Cyndi provides counseling services that focus on mind-body connection. Her work helps guests find effective ways to address issues and concerns that are negatively impacting their lives. By carefully weaving together elements from her personal background, theoretical application, advanced training in trauma, and yogic philosophy, Cyndi creates a unique and customized therapeutic experience for each guest. Southern California was home for her education where she earned a M.S. from the University of Southern California in Clinical Psychology and a B.A. from the University of California Santa Barbara while studying Sociology.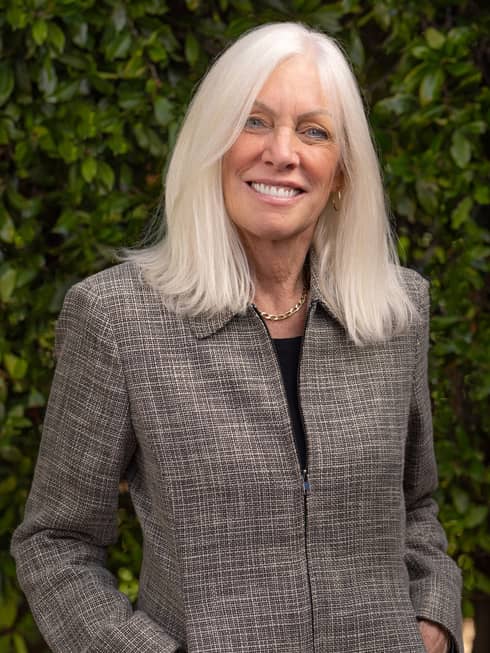 Dr. Heather McCloskey Beck
Energy Healer, Hypnotherapist, Reiki Master, Life Transitions Coach, Ph.D.
As an international author, lecturer and keynote speaker, Dr. Heather Beck teaches her clients how to become the boss of their own bodies, thoughts and life. Through the application of somatic energy healing, hypnotherapy, and life transitions coaching, Dr. Beck guides her clients to finding joy, purpose, meaning and personal peace. Within her therapeutic processes, she guides clients in releasing what no longer serves the being (trauma, limiting beliefs) while moving toward that which calls. Dr. Beck earned her Ph.D. and M.A. in Analytical Depth Psychology from Somatic Psychology. She is certified in Reiki Healing, Hypnotherapy, Life Transitioning and Creativity Coaching, Metamorphic Energy Healer and is a Neuro-Linguistic Program Practitioner.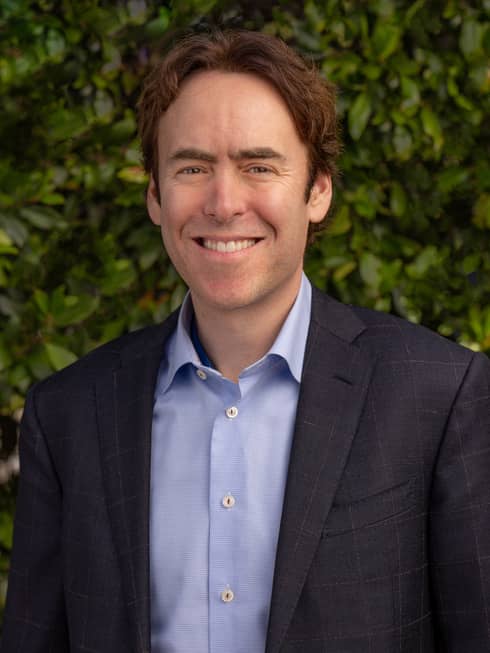 Dr. Marc Milstein
Lecturer, Ph.D.
Dr. Marc Milstein focuses on cutting-edge brain science topics from sleep, memory, stress and emotions to how our DNA and trillions of cells work in concert with our environment to determine our health. He earned his Ph.D. in Biological Chemistry and his Bachelor of Science in Molecular, Cellular and Developmental Biology from UCLA. Dr. Milstein has researched topics including genetics, cancer biology, neuroscience and infectious disease and his work has been published in multiple scientific journals. Dr. Milstein has been quoted breaking down and analyzing the latest research in popular press such as USA Today and Huffington Post. He can also be seen on TV's Dr. Oz show explaining the latest scientific breakthroughs that improve our life.
Sam A. Kashani | M.D., Sleep Medicine

Dr. Sam A. Kashani is a board-certified Sleep Medicine specialist who practices at UCLA Health. His clinical interests include chronic insomnia, pediatric sleep disorders, sleep apnea, narcolepsy, restless legs syndrome, parasomnias and the associations between sleep, obesity and metabolic health. Dr. Kashani completed his residency at Arrowhead Regional Medical Center in Southern California, where he worked with the medically underserved population of San Bernardino County with plans of becoming a primary care physician. Upon completing his residency, he chose to pursue his interest in Sleep Medicine and completed fellowship in Sleep Medicine at the UCLA David Geffen School of Medicine.
Edith Matilda Moses | M.A., Licensed Marriage and Family Therapist, Registered Art Therapist and Art Healer

Edith's mission is to create a safe space for her clients, a space where they can express themselves verbally and nonverbally through art making. The art serves to reveal unconscious material that may otherwise remain unknown and helps deepen the therapeutic process. You do not need any artistic skills to participate in art therapy. Edith ensures her clients feel seen and heard, which she believes paves the path towards growth, self-awareness, insight and healing.
Dr. Robert Maurer | Lecturer, Ph.D.
A published author, academic and lecturer, Dr. Maurer's work focuses on how individuals, families and organizations sustain their excellence in health, relationships and work. His work as a clinical psychologist has resulted in an extensive series of programs designed to meet the challenges of building and sustaining excellence and wellbeing. Dr. Maurer is the founder of The Science of Excellence, a consulting firm. A Los Angeles Times article profiled Dr. Maurer's seminars on creativity. His book on creativity and change, entitled, One Small Step Can Change Your Life, was published in the fall of 2004 and is now in fourteen languages.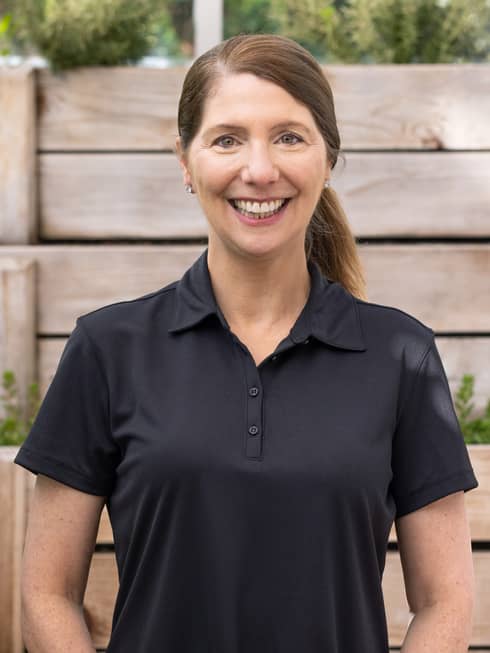 Nancy Wile
Yoga and Mindfulness Specialist, American College of Sports Medicine
Nancy is a certified personal trainer, registered yoga teacher, and the founder of the Yoga Education Institute. She believes in the power of presence and mindfulness through restorative yoga practices. Yoga Education Institute is a registered yoga school with Yoga Alliance, offering a variety of in-person and online yoga teacher training programs (RYT 200, RYT 500, Children's Yoga and Prenatal Yoga Teacher Training), workshops, and continuing education programs. The programs, as well as one on one trainings, focus on meeting the individual needs of each student and helping each person realize their own unique potential.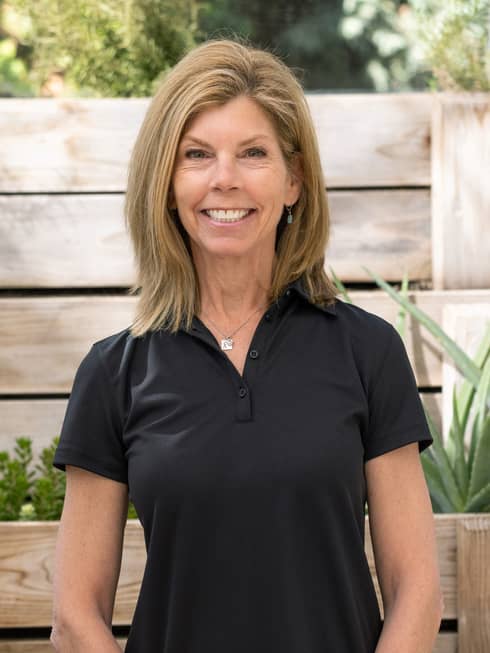 Jill Dyck
Yoga and Mindfulness Specialist
Kindness and joy are major themes in the way Jill teaches both yoga and meditation. She began her personal practice of yoga as a compliment to her active lifestyle of running, skiing, and hiking. Jill knows that both yoga and meditation are wonderful means to consciously connect with one's true nature and to release stresses and strains. Certified in several practices, she holds a 200ERYT through Yoga Alliance and has a focused her study in Mindfulness Based Stress Reduction and Mindful Self Compassion.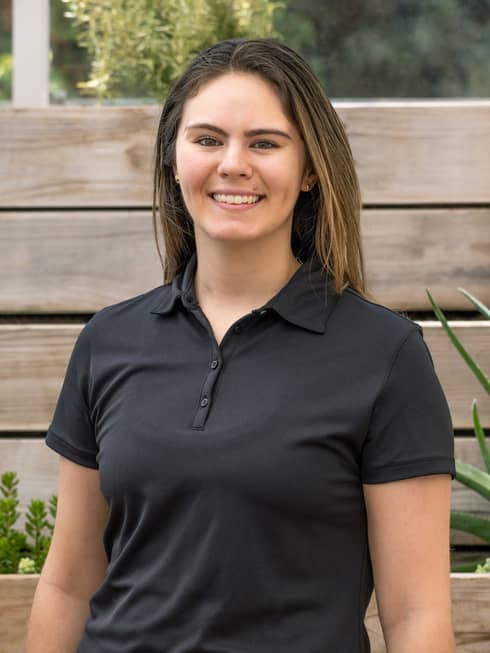 Camille Coss
Meditation and Mindfulness Specialist
Meditation is a way of life for Cami. The self-discovery that comes from looking inward transformed her and became her calling to teach. Included in her certifications and teachings are: Sound Meditation, Reiki, Power Yoga, Vinyasa Yoga, Hot Yoga, Restorative Yoga, and Yoga for Children. Cami comes to you with an open mind, and a willingness to meet you where you are.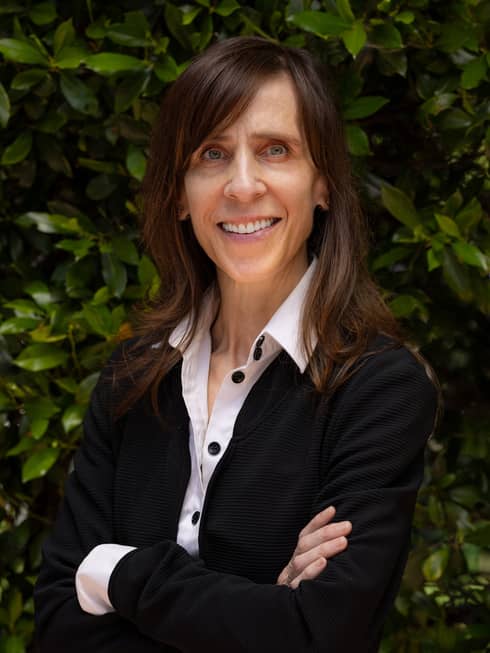 Dr. Lisa Benya
CEO and Co-Founder, CURE Medical
Lisa Benya, DO, founded CURE Medical with the purpose of offering comprehensive medical care for individuals of all ages and health concerns. At CURE Medical, her focus is on preventive and wellness-oriented approaches to deliver the highest quality of care. Dr. Benya received her graduate degree from Ohio University College of Osteopathic Medicine in Athens, Ohio, and completed internal medicine training at Cleveland Clinic Foundation in Cleveland, Ohio. She maintains her advanced credentials to stay abreast with the latest trends in internal medicine and addiction medicine. Dr. Benya is board-certified by the American Osteopathic Board of Internal Medicine and is a licensed osteopathic physician in the state of California.