Fitness Activities
6:30 am – 7:30 am: Hotel General Manager, David Bernand will kick off the Global Wellness Day activities by leading guests on the Run My City course through DC's most iconic monuments, memorials and museums. Guests that would like to participate in the approximately 5-kilometer run can meet outside of the hotel's Fitness Club where they will return after the course.
8:00 am –9:00 am: A yoga ambassador from lululemon athletica will guide guests through a Vinyasa Flow class alongside the C&O Canal.
12:30 pm – 1:30 pm: OreOfe "LadyFit" Iluyomade will guide guests through an upbeat African inspired dance fitness class called "You Can Dance." The class will take place overlooking the C&O canal and includes stretching, flexibility, warm-up and cardio segments and is set to current African and Caribbean music.
A Revitalizer juice made with orange, mint, kale and ginger and superfood muffins with oats, carrots, blueberries, walnuts, flax seed and apples will be provided after each activity to help guests refuel and energise for the rest of the day.
Food and Beverage Activities
10:30 am – 12:00 pm: Join renowned nutritionist Ashley Koff RD, best-selling author and powerhouse blogger Tess Masters: The Blender Girl, best-selling author and celebrated Persian chef, Najmieh Batmanglij and acclaimed mixologist and BOURBON STEAK Head Bartender, Torrence Swain for a comprehensive panel discussion on wellness and nutrition. Each expert will share knowledge from their own unique field, and give practical advice on how to make better choices day-to-day to increase wellbeing. The panel will take place in the Douglass Room on the hotel's events level.
June 10–17, 2017: Mindful eating is an important aspect of wellness. In celebration of Global Wellness Day, all week long BOURBON STEAK will offer its patrons a complimentary take-home salad to pair with any leftover steak or protein from their meal. The nutrition-packed salad is made of mesclun, cucumbers, radishes and strawberries with a side of sherry vinaigrette.
Spa and Wellness Activities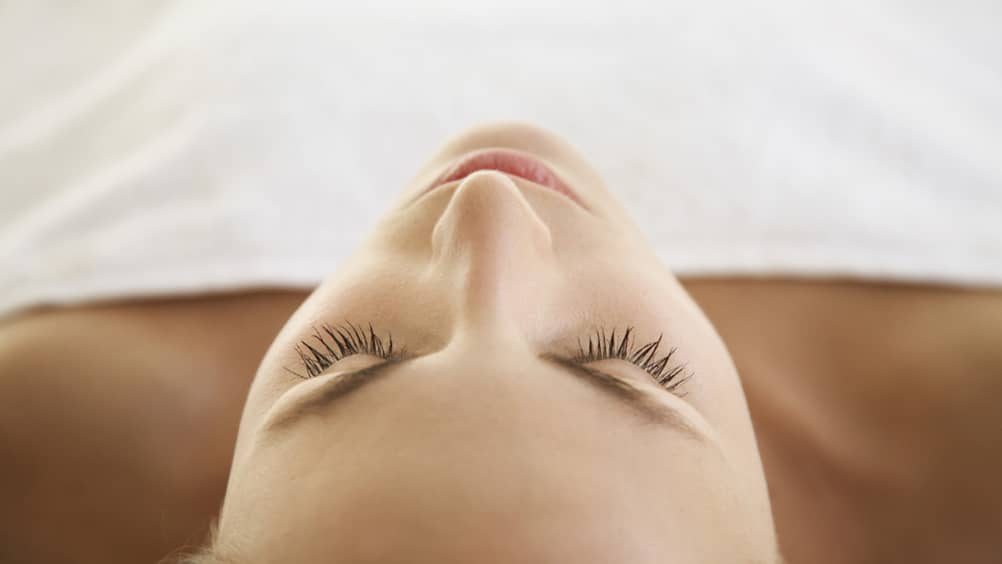 10:00 am – 2:00 pm: Guests can indulge in 100 percent natural and non-toxic beauty with Flash-Facials from Tata Harper. The 30-minute pampering session will leave skin feeling cleansed and renewed.
3:00–4:00 pm: Join Martha Beck certified life coach and yoga instructor Elena Sonnino for an interactive talk on mediation. Explore strategies and ways to incorporate meditation in daily life or to take an existing practice to new depths through movement, breath and an understanding of the chakra system to go deeper into oneself.
4:30–5:00 pm: Come for the stillness, leave with the glow that exists within. After her meditation lecture, Sonnino will lead a 30-minute guided meditation designed to activate hope. Appropriate for all levels.
2:00–5:00 pm: After a full day of activities, attendees can indulge in a mini-makeover from natural mineral makeup line Jane Iredale. A makeup artist will apply three products to brighten the complexion and refresh the face in minimal time.
All spa and wellness activities will take place at The Spa at Four Seasons. Tata Harper Flash-Facials and Jane Iredale mini-makeover appointments can be made by calling 202-944-2022.
Four Seasons Hotel Washington, DC aims to raise awareness on personal health and wellness with Hotel employees, guests and the public alike. Join the Hotel as it celebrates Global Wellness Day by following @FSWashington on Instagram and Twitter and using the hashtags #FSWellness and #GlobalWellnessDay.
For questions and additional information, please call +1 (202) 944-2022 or e-mail us at reservations.was@fourseasons.com.