Set the stage for a memorable wedding and celebrate the beginning of a lifetime of happiness with confidence, knowing that your Four Seasons Hotel Vancouver wedding specialist is attending to every detail – from selecting the ideal location to choosing the menu.

Your dream green wedding
Exemplifying environmental stewardship, our Four Seasons staff is experienced in green practices. Enjoy a wedding that treads lightly upon the earth.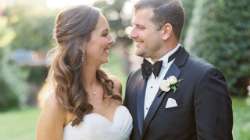 Wedding Packages
Whether you dream of a grand gala or desire an intimate gathering, our customizable wedding packages are designed to spark your imagination.
Inviting Atmosphere
Ballroom grandeur. Intimate elegance. Outdoor freedom. Choose one of many inspired Four Seasons settings for the exchanging of vows and the happiest day of your life.
Outdoor Terrace
Make an entrance to the beautifully landscaped space by route of a waterfall, then immerse yourself in the city and peek-a-boo mountain views. This highly customizable urban oasis makes an ideal setting for a ceremony or reception.
A Day of Pampering
Overlooking the outdoor terrace and North Shore mountains, our RedCedar suite offers the perfect oasis for up to 8 guests. Wrap yourself and your bridal party in plush Four Seasons bathrobes as you prepare for your big day. Or book the suite for your first couples massage as a married couple.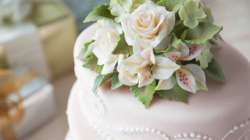 Follow Your Vision
From wedding invitations to the honeymoon itinerary, a Four Seasons Hotel Vancouver wedding specialist will work with you to ensure your magic moment happens the way you've always envisioned.