Services & Amenities
Fitness Facilities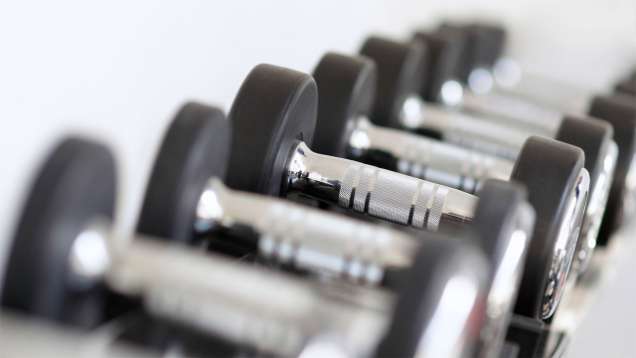 Whether you prefer to pound out the miles on a treadmill or do a circuit of weights, Club Four can help you keep up with your fitness regimen.


Our Facilities
Four Seasons Hotel Vancouver's Club Four fitness facility, one of the city's finest private health clubs, offers a spectacular oasis in the heart of Vancouver. Exclusive to Four Seasons guests and Club Four members, our modern facility is equipped with cardiovascular- and weight-training equipment and the only indoor-outdoor pool in Vancouver.
always complimentary
Towel and locker service

Daily newspapers

Coffee, tea and fresh fruit

Sportswear and running shoes available to be borrowed

Flat screen TV/video monitors at each cardio station

Jogging maps - suggested route maps in all guest rooms with four different routes varying in scenery, length and level of difficulty

Doorman offers complimentary towels and chilled water to those returning from a run

Type A Athletics
Perfect for advanced athletes and beginners alike, our Type A Athletics fitness professionals will keep you on track and elevate your workout regimen while on the road. Each session is tailored to body types and individualized fitness goals. Type A Athletics' dedicated stable of personal trainers boasts a broad range of backgrounds and expertise, from physiotherapy, spine health, group fitness, yoga, rhythmic gymnastics, and much more. All trainers share the ability to engage and motivate clients to dig deep, reach goals and have fun. Training Type A Athletics offers private, expert instruction in strength training, functional movement, high-intensity interval training, TRX or barre, with an emphasis on safety and proper techniques in a results-driven format. Certified trainers will motivate and provide dynamic full-body workouts for faster more effective results.
CLUB FOUR FITNESS FACILITY
Four Seasons Hotel Vancouver's Club Four fitness facility offers cardio equipment, sauna, whirlpool and the only indoor-outdoor pool in Vancouver. Recent upgrades make Club Four a state-of-the-art fitness facility on trend with the newest programming in functional movement. New equipment was chosen to inspire guests while travelling. Free weights, cable machines, sleds, battle ropes and slam balls allow for natural movement and offer better options for cross training.
Facility details
| | |
| --- | --- |
| Facility size (m2) | 321 |
| Facility size (sq.ft.) | 3,450 |
| Whirlpool | Available |
| Sauna | Available |
| Weight training | Available |
| Certified trainers | Available on request |
Cardiovascular equipment and strength machines
| Type | Brand | Quantity |
| --- | --- | --- |
| Treadmill | Matrix | 4 |
| Elliptical trainer | Matrix | 4 |
| Exercise bike - spinner | Matrix | 2 |
| Upright bike | Matrix | 1 |
| Recumbent Bike | Precor | 1 |
| Free weights (dumbbells) | Hampton | 5 lb. to 100 lb. |
| Lat pulldown | Matrix | 1 |
| Cable machine | Matrix | 2 |
| Graviton Chin-ups/dips | Matrix | 1 |
| Swiss ball | | 2 |
| Bosu ball | | 2 |
| Exercise ball – medicine ball | Rogue | 10 lbs to 50 lbs |
| Foam rollers | | 4 |
| Kettle bell | Rogue | 18–53 lbs |
| Airdyne Bike | Schwiin | 1 |
| Indoor Rower | Concept 2 | 1 |
| Squat Racks | Hammer Strength | 3 |
| Adjustable Benches | Life Fitness | 5 |
| Soft Boxes | Rogue | 6" / 18" / 24" |
| TRX | | 1 |
Sample fitness activities
| Activity | Cost |
| --- | --- |
| Shuffle board | Complimentary |