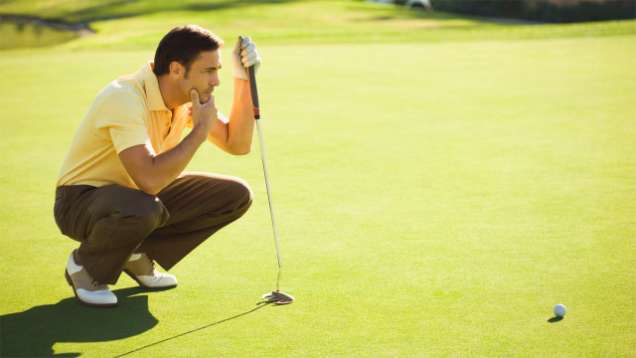 Up for 18 holes of golf? Choose from a variety of challenging Vancouver golf courses and spectacular settings. Ask the Concierge at Four Seasons Hotel Vancouver to reserve tee times and arrange transportation.
Because The Night Belongs To The Arts
The day may belong to the fairways and greens, but when night falls, enjoy an evening of entertainment at the Vancouver Symphony, theatre or nightclubs.
Northview Golf and Country Club

Northview Golf and Country Club in Vancouver has two 18-hole public courses, Ridge and Canal, designed by golf legend Arnold Palmer. This target-oriented course offers great challenges and smooth-flowing, delicately contoured fairways.

Details

Estimated travel time 45-60 minutes drive
Estimated distance from Hotel 35 kilometres/22 miles


Address

6857 – 168th Street
Surrey, BC V3S 8E7
Telephone 1 (604) 576-4653

Directions

From the Hotel, take an immediate left onto Georgia Street
Follow the Georgia Viaduct
From the Hotel, take an immediate left onto Georgia Street
Follow the Georgia Viaduct
Take Main Street exit, then turn right onto Main Stree
Turn left onto Terminal Avenue; this becomes 1st Avenue
Take Highway 1 East, turn off at 152nd Street exit
Follow 152nd Street to 64th Avenue, turn left
Turn left again on 168th Street
Northview is located at 168th Street and 64th Avenue in Surrey
Furry Creek Golf and Country Club

From sloped plateaus to rocky shorelines to the hauntingly beautiful Howe Sound, the layout of this course is truly "sea to sky." This is easily one of the most challenging and dramatic courses on the West Coast. Pacific Northwest cuisine is served in the Sea to Sky Grill Room, or more casual fare can be found in the Treetops Lounge.

Details
Estimated travel time 45 minutes drive
Estimated distance from Hotel 45 kilometres/28 miles

Address
150 Country Club Road
Furry Creek, BC V0N 3Z2
Telephone 1 (604) 896-2224 or 1 (888) 922-9462

Directions

Leaving the Hotel, make an immediate right onto West Georgia Street
Continue through Stanley Park over the Lions Gate Bridge
Take West Vancouver exit off the Bridge.Turn right onto Taylor Way
Take Highway 1 West
Just before you reach Horseshoe Bay, take the Squamish/Whistler exit and follow Highway #99 north
Furry Creek is just off Highway #99 approximately 25 kilometres (16 miles) north of Horseshoe Bay

Westwood Plateau Golf and Country Club has earned a reputation for excellent service and spectacular scenery. Designer Michael Hurdzan has incorporated large Douglas firs, massive granite rock faces, rugged ravines and edge-of-the-world green sites into golf holes that offer the ultimate in shot values – all in a spectacular mountain setting.

Directions

Exit the Hotel on Howe Street
Turn left at the intersection onto W. Georgia Street (Cross the viaduct and continue until it becomes Prior Street)
Drive to the end and turn left onto Victoria Street
Turn right onto W. Hastings Street (Cross the junction with Highway 1 and continue on W. Hastings Street, which will turn into Barnet Highway)
Follow Barnet Highway along the water until you reach Port Moody.
Turn left onto St. John's Street
Turn left onto Johnson Street, which will become Plateau Boulevard
University Golf Club is the most picturesque course in Vancouver. Located on the grounds of the University of British Columbia, this course's tree-lined fairways offer a traditional layout that is both challenging and rewarding for golfers of all levels. As one of the oldest courses in Vancouver, which can trace its roots back to 1929, University Golf Club has received many enhancements over the years. Four Seasons Hotels and Resorts hosts its annual golf tournament at this course because of its high calibre and its excellent clubhouse facilities.

Details
Estimated travel time 20-30 minutes drive
Estimated distance from Hotel 9 kilometres/15 miles


Address

5185 University Blvd
Vancouver, BC V6T 1X5
Pro shop (tee times) 1 (604) 224-1818
Clubhouse 1 (604) 224-7799

Directions

Leaving the Hotel, follow Howe Street over the Granville Bridge, staying in the right lane
Exit at 4th Avenue and continue Westbound for approximately 10 minutes
Turn left onto Alma Street and continue for 6 blocks
Turn right onto 10th Avenue
Continue along 10th Avenue until you have past the entrance gates of the University
The clubhouse is on your right
University Golf Club course is located at 5185 University Boulevard in Vancouver