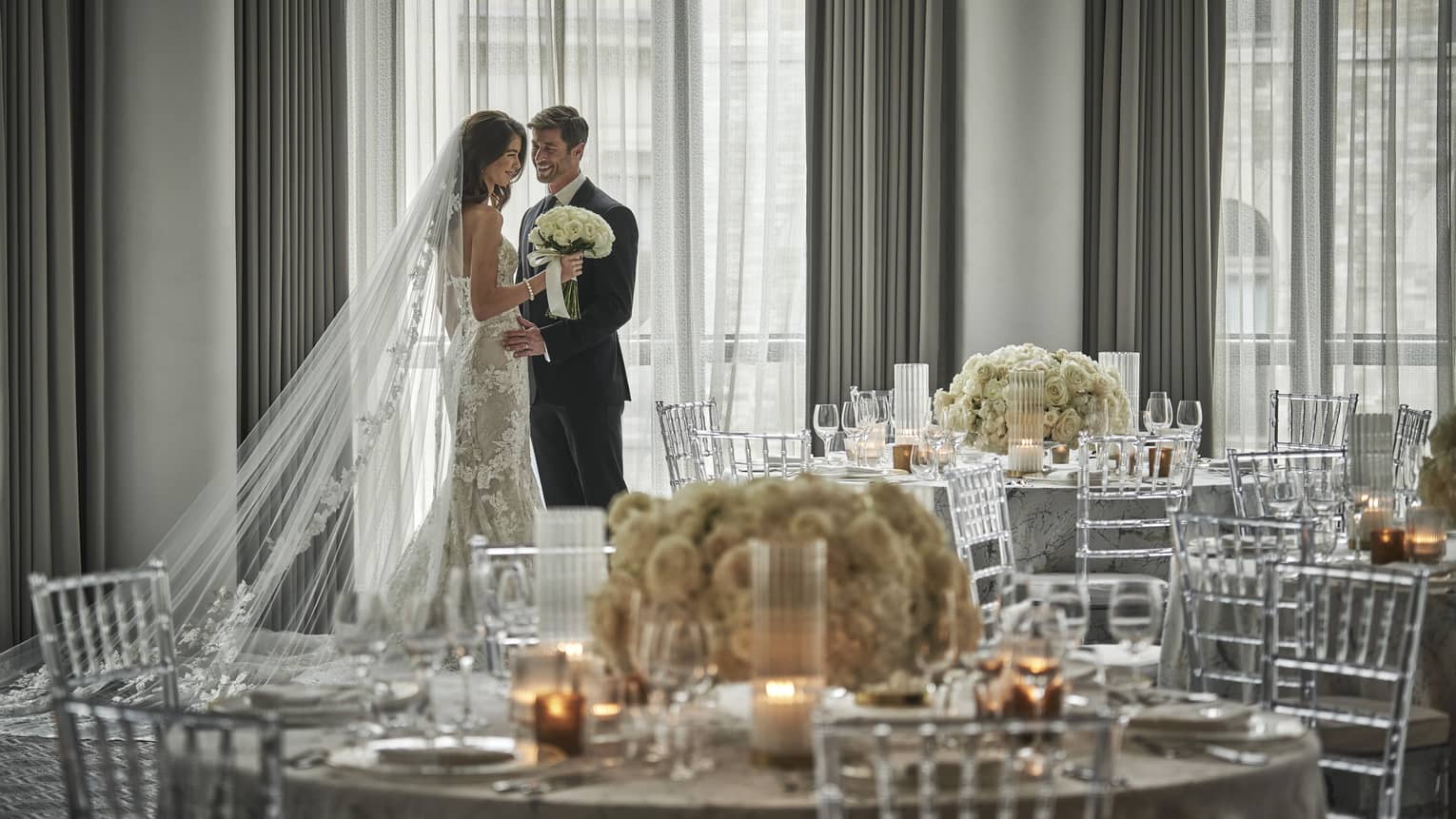 Ideal for elegant celebrations filled with good company and good food, The One & Only package includes a four-course plated dinner and seven-hour deluxe beverage package to keep your guests satisfied and fuelled for fun. Dance the night away with your loved ones, then retreat to the comfort of your One-Bedroom Suite.
Price

Price starts from CAD 310 per person and is based on seasonal availability.

Capacity

For Aria, 350 max; for Vinci, 160 max
Four pieces canapés per person
Four-course plated dinner
Seven-hour deluxe beverage package
A stay in a One-Bedroom Suite when booking our Vinci ballroom
A stay in a One-Bedroom Suite plus two guest rooms when booking Aria

All Rooms Include:

Complimentary menu tasting for two people
A (10) guest room courtesy block will be provided at a discounted rate
Complimentary set-up of all in-house equipment and décor (includes linen, votive candles, formal dinner set-up, stage, podium and dance floor)

Prices are subject to change based on season.