My Four Seasons
Haute Canada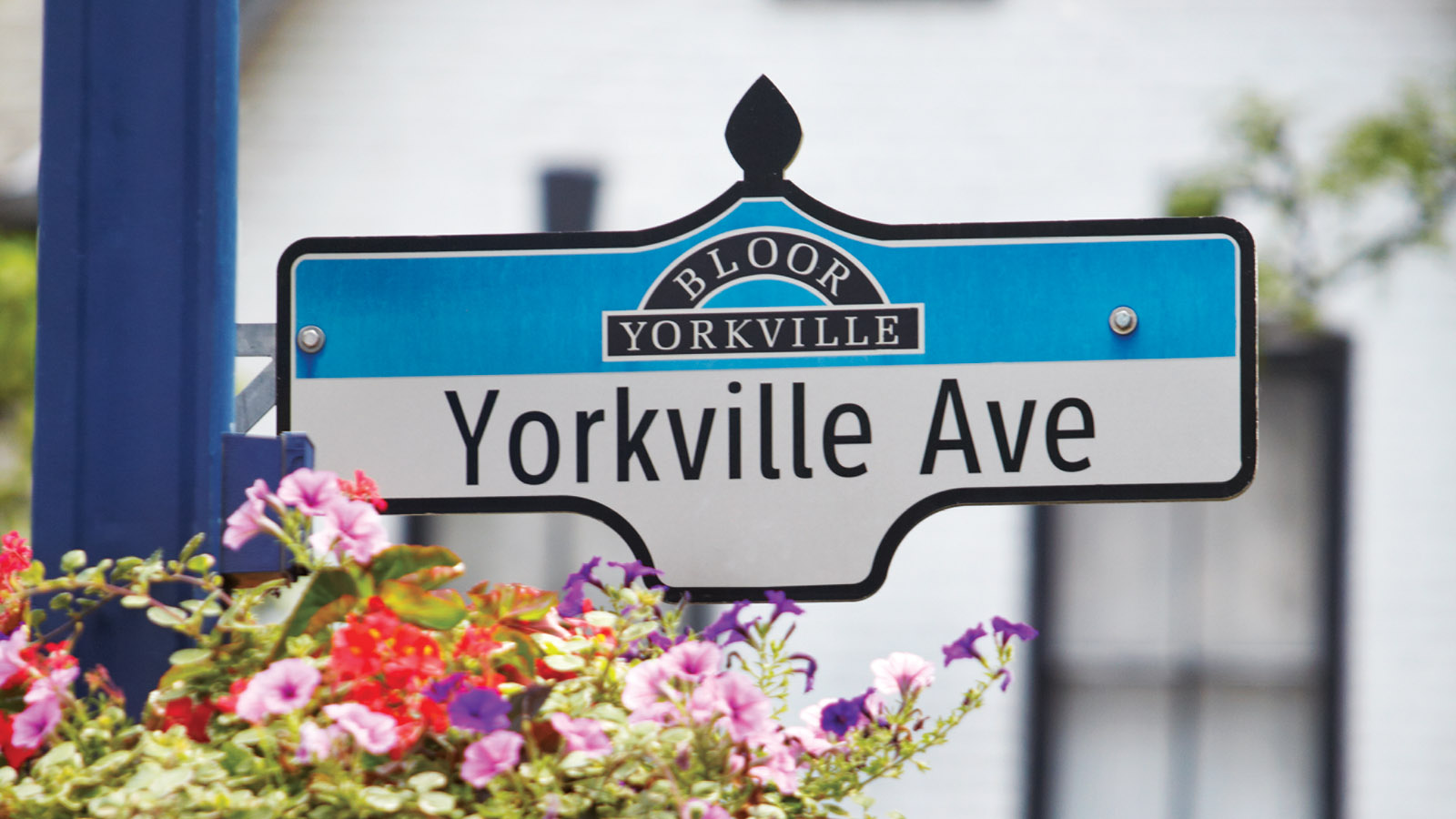 Four Seasons Hotel Toronto is located in the heart of Yorkville, Toronto's most glamorous shopping district. An international Mecca for high-end fashion retailers and film studios, as well as a quiet residential enclave favoured by Hollywood elite during the Toronto International Film Festival, Yorkville boasts a storied history that's all about star power.
In the 1960s, Yorkville flourished as Toronto's cultural hub, a place where young musicians such as Joni Mitchell and Neil Young sang in venues on the neighbourhood's tree-lined streets. The decadence of the 1980s and Toronto's emergence as Canada's fashion centre transformed this bohemian enclave into the posh area it is today, with luxury retailers – including Chanel, Cartier, Hermès and Prada – lining Bloor Street, and trendy shops – such as Betsey Johnson, Pink Tartan, Diesel and Anthropologie – located on adjacent streets.
From your base at Four Seasons Hotel Toronto, enjoy easy access to a host of Toronto sights – the Hotel is just a short walk from the famed dinosaur exhibit at the Royal Ontario Museum. The Frank Gehry-designed Art Gallery of Ontario and the Four Seasons Centre for the Performing Arts, home of the National Ballet of Canada and the Canadian Opera Company, are mere minutes away by car.
With Yorkville's kaleidoscope of over 700 destinations – from premier shops to some of Toronto's most beloved restaurants, cafés and famed art galleries – you'll want to make the concierge desk the first stop of your stay.