Function Rooms
Tamarack I & II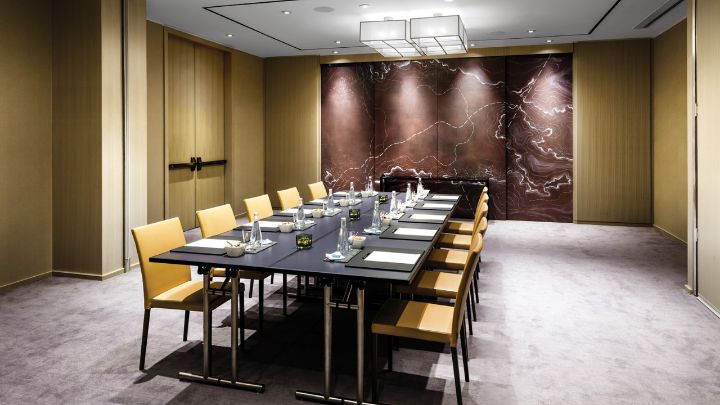 If you need a larger space for your executive event, Tamarack I & II can be combined to create a productivity-enhancing room that includes high-tech equipment and lustrous furnishings.
Why You'll Love It
Executive Seating
Elegant, modern furnishings are the centrepiece for high-powered meetings.
Tables and chairs are sleek yet comfortable.


Flexibility Options
Tamarack I & II can accommodate a U-shaped table for 20 or a reception for 58.

State-of-the-Art Equipment
Enjoy the best in audiovisual equipment, including projectors built into the ceiling.
Wired and wireless high-speed Internet access ensures your attendees are always connected.


Seating
Classroom
Hollow Square
U-shape
Theatre
Reception
Banquet rounds
Conference/Boardroom

30
24
20
56
58
40
28

Location
THIRD FLOOR
Size
Area
Dimensions
Height

63 m2 (690 sq.ft.)
7 x 9 m (23 x 30 ft.)
3 m (10 ft.)