Function Rooms
Aria Foyer East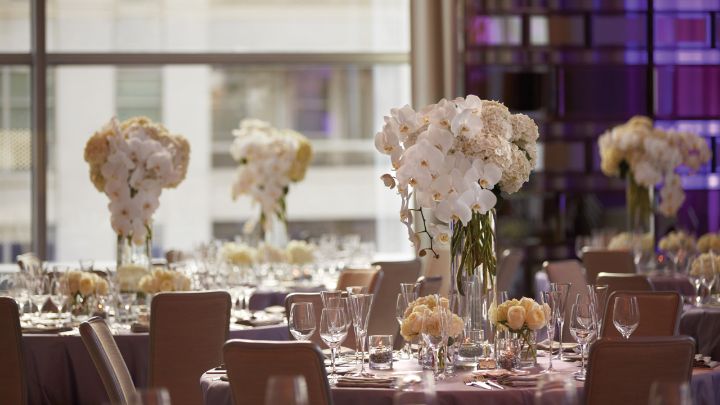 The larger of the two bright and airy spaces adjacent to Aria, Aria Foyer East is perfect as a gathering space before the big event.
Why You'll Love It
Perfect for Gathering
Host pre-function cocktails or a welcome reception in this gorgeous, well-lit space.
Décor is inspired by the look of grand European palaces.


Welcoming Area for Weddings or Conferences
Ideal for wedding receiving lines or meet-and-greets
Can hold up to 120 guests for mingling


Spacious Feel
This sophisticated pre-function space is a generous 66 square metres (720 square feet).
Ceiling heights are ample at 4 metres (13 feet).


Seating
Reception

120

Occupancy
Up to 120 guests
Location
THIRD FLOOR
Size
Area
Dimensions
Height

66 m2 (720 sq.ft.)
11 x 6 m (36 x 20 ft.)
4 m (13 ft.)