To See. To Do. To Taste. To:Toronto
TO:TORONTO.
It's not simply a reason to explore one of the most vibrant and cosmopolitan cities in the world. It's an invitation to consider Four Seasons Hotel Toronto your basecamp for summer adventure. From our Yorkville oasis perfectly located in downtown Toronto, we invite you to set forth and discover our curated top ten lists of local Toronto favourites.
Consider yourself an aspiring mixologist? Why not see what our top ten cocktail bars are pouring? Prefer to spend your summer afternoons al fresco? Tour our top ten patios ranging from the serenely relaxed to lively and convivial.
At the end of each day, our award-winning Spa, dining options and contemporary guest rooms are always a perfect ten. And when you book three nights, you have time to explore it all while enjoying 25% off your stay. So venture forth and find the summer of your dreams in Toronto.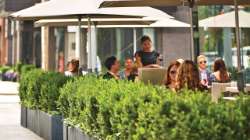 BEST SUMMER PATIOS
Patio season is calling this summer. Experience Toronto under the golden sun at some of our favourite outdoor locales.
TOP TEN PATIOS
1. d|bar – Patio time and people watching awaits right at Four Seasons Hotel Toronto.
2. Bar Reyna – A Mediterranean snack and cocktail bar with a secret, oasis-like back patio.
3. El Catrin – A sunny spot for margaritas and authentic-modern Mexican cuisine.

4. The Chase – Small plates and sweeping views in the Financial District.

5. Terroni – Sample traditional Southern Italian cuisine al fresco.

6. La Societe – A petit piece of Paris centrally located in Yorkville.

7. Against the Grain – Spectacular views of Lake Ontario and a rotating menu of eclectic brews.

8. Amsterdam BrewHouse – Sample locally crafted beer at this 14,000-sq. ft. lakeside brewery.

9. Bellwoods Brewery – A casual craft brew pub framed by white picket fences.

10. Gusto 101 – Sip from their extensive Italian wine list, including wine on tap.

HIDE TOP TEN PATIOS
DISCOVER OUR TOP TEN PATIOS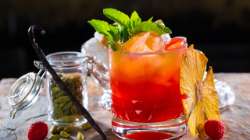 MIXOLOGY HOT SPOTS
A pinch. A dash. A sip. Raise your glass and savour libations at some of Toronto's hottest destinations for curated cocktails.
TOP TEN MIXOLOGY DESTINATIONS
1. BarChef – Challenge conventional spirits at this "molecular cocktail" destination.

2. Cocktail Bar – Classic and modern libations complemented by addictive bar snacks.

3. d|bar – Inventive cocktails with seasonal ingredients and artisanal spirits.
4. Bar at ALO – A destination for classically prepared French food and service.
5. R&D – This Chinatown hot spot offers Asian-inspired twists on classic cocktails.

6. The Carbon Bar – A casual-meets-glam locale featuring Prohibition era concoctions.

7. Spirit House – An extension of the Toronto Institute of Bartending at the center of the city's cocktail scene.

8. Bar Raval – A newly-opened Spanish tavern known for curated sips and tapas.

9. Speakeasy 21 – Pick your drinks by type: shaken mason jars, coupe, martini and rocks.

10. The Good Son – A no-nonsense cocktail program featuring fresh, seasonal ingredients.
HIDE TOP TEN MIXOLOGY DESTINATIONS
DISCOVER OUR TOP TEN MIXOLOGY DESTINATIONS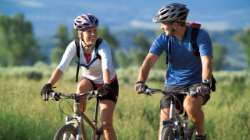 MOST SCENIC TRAILS
Whether you like to run, bike or just enjoy a sunny stroll, discover Toronto on foot with our favorite routes.
BEST BREWERIES
Craft beer aficionados can sample their way through lagers, IPAs, stouts and everything in between at Toronto's many award-winning breweries.
TOP TEN BREWERIES
1. Mill Street Brewery – This groundbreaking brewery created the first ever organic beer brewed in Canada.
2. Bellwoods Brewery – Featuring an ever-changing lineup of bright and hoppy IPAs, barrel-aged beers and full-bodied stouts.
3. Steam Whistle Brewing – Visit the brewery with the iconic green bottles for a refreshing and crisp European-style pilsner.

4. Great Lakes Brewery – The oldest independent brewery in Toronto, offering unique seasonal ales and premium lagers.

5. Granite Brewery – This family owned and operated brewery in midtown Toronto specializes in hand crafted, all-natural English ales.

6. Indie Alehouse – In addition to its flagship suds, discover rare releases including Belgian sours, double IPAs and English porters.

7. Junction Craft Brewing – Famous for their Conductor's Craft Ale, this brewery serves their styles in signature tallboy cans.

8. Black Oak Brewing Co. – Take a tour at this craft brewery known for premium ingredients and traditional brewing processes.

9. Muddy York – This East York small batch brewery takes pride in making deliciously drinkable and well balanced beers.

10. Bandit Brewery – A unique open concept brewery offering 20 beers on tap, complimented by a breezy patio in Roncesvalles Village.

HIDE TOP TEN BREWERIES
DISCOVER OUR TOP TEN BREWERIES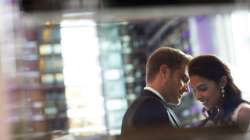 BEST PLACES FOR A ROMANTIC KISS
Spend some quality time with your sweetheart in Toronto this summer. Tour these romantic locales to set the mood.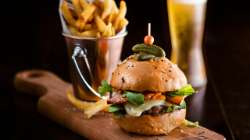 BEST LATE NIGHT EATERIES
Night owls will find a variety of flavourful after-hours fare showcasing Toronto's diverse cuisine culture.
BEST LATE NIGHT EATERIES
1. 7 West Café – This cozy and charming café offers "All the Time breakfast".

2. Sneaky Dee's – This buzzy spot is famous for their Tex-Mex and pub-style favourites.

3. Canton Chili – Combining traditional Cantonese cuisine with the boldness of Indian chili.

4. The Lakeview – Open since 1932, this 24-hour diner has served as the backdrop for many feature films.

5. Grand Electric – A hip, bustling space to sample tacos and other creative Mexican fare.

6. 416 Snack Bar – A diverse menu from Asian-inspired small plates to steak tartare.

7. Bar Isabel – Offering Spanish-influenced creative plates in a cozy space with an old-world vibe.

8. The Rude Boy – This gourmet burger joint uses all locally sourced ingredients.

9. Hawker Bar – An informal Singapore-influenced spot featuring street food, off the street.

10. Poutini's House of Poutine – Don't miss your chance to sample this Canadian specialty in all its forms.

HIDE BEST LATE NIGHT EATERIES
DISCOVER OUR BEST LATE NIGHT EATERIES
2017 SUMMER EVENTS
Make this your best summer ever. Check out the biggest events coming to Toronto, from music to sports to film and more.
TOP TEN EVENTS
1. NXNE: North by Northeast – A festival showcase of music and music-related films from around the world. (June 23 – July 2)
2. TD Toronto Jazz Festival – Over 350 performances by the world's greatest jazz musicians in venues large and small. (June 24-July 3)

3. Pride Toronto 2016 – A month of events featuring a three-day street festival, fabulous parades, marches and more. (June 23-25)
4. The Queen's Plate – Don't miss the first jewel in Canada's Triple Crown of Thoroughbred Racing. (July 2)
5. Honda Indy Toronto – This well-respected motorsports event speeds down the streets of Toronto. (July 14-16)
6. OVO Fest – The annual concert spectacular features headliner Drake, J. Cole, Big Sean and more. (July 2017)
7. Rogers Cup Tennis – Toronto plays host to the world's best women's professional tennis players. (August 5-13)
8. Toronto's Festival of Beer – Celebrate Canada's rich brewing history with more than 300 brands on-site. (July 28-30)
9. Toronto International Film Festival – The world's most successful public film festival with gala events and stars galore. (September 7-17)
10. Waterfront Night Market – A unique outdoor culinery experience featuring an enticing selection of Asian theme street food and general merchandise for an all out night market experience. (August 11-13)
HIDE TOP TEN EVENTS
DISCOVER OUR TOP TEN EVENTS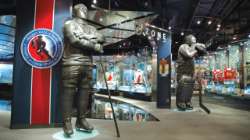 FAVORITE FAMILY DESTINATIONS
It's summer fun in Toronto for all ages. From hands-on exhibits to outdoor excursions, enjoy the city's best family-friendly activities.
WINNING WINE BARS
Sip, sample and savour wines from around the world. Find your favorite vintage or discover something new at Toronto's best wine bars.
TOP TEN WINE BARS
1. Salt Wine Bar – A progressive approach to Iberian/Canadian tapas with an extensive list of Portuguese and Spanish wines.
2. Caren's – French fare, global cheeses and a broad selection of wines, with a secluded back patio and warm interior.
3. Red's Wine Tavern – Experience the staff's true passion for food and wine at their unique communal tasting table.

4. Skin and Bones – A varied wine collection reflecting the best of many regions in a relaxed and inviting atmosphere.

5. Midfield Wine Bar and Tavern – Rustic Spanish dishes and fine wine served in a mellow café setting with an earthy vibe.

6. Archive – This snug, minimalist-chic wine bar offers a selection of European-influenced small plates.

7. Bricco Kitchen & Wine Bar – Located in Toronto's historic Junction village, the restaurant draws upon Italian and Mediterranean influences.

8. Cibo Wine Bar – Authentic Italian fare blended with vibrant nightlife in three locations across the city.

9. Local Kitchen and Wine Bar – Photos of Toronto's past decorate this cozy spot, serving Italian wines and local vintages.

10. Bar Buca – An Italian eatery featuring mouth-watering small dishes, unique cocktails and an extensive wine list.

HIDE TOP TEN WINE BARS
DISCOVER OUR TOP TEN WINE BARS
TOP DAY TRIPS FROM TORONTO
See what's happening beyond the Toronto city limits with day trips sure to create even more unforgettable memories.
TOP UNEXPECTEDLY FUN ACTIVITIES
Let Toronto surprise and delight you with unique activities around every corner.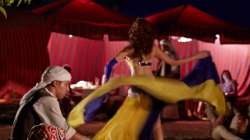 AROUND THE WORLD EXPERIENCES
Visitors to Toronto can discover the world in a single city, with diverse neighbourhoods, globally inspired events, dining and activities.
TOP TEN WORLD TOUR
1. Moroccan Fare and Belly Dancing – Be transported to Casablanca at The Sultan's Tent with Moroccan cuisine and belly dancing.
2. Canadian Food Truck Favourites – Stop by BeaverTail's food truck for Canadian ski-hill staples of poutine and fried dough pastries.
3. Toronto's Little India – At Gerrard India Bazaar, dive into Indian culture with unique jewelry, art, fashion and food.

4. Caribana Festival – Starting August 3, the 50th annual festival features hundreds of Caribbean inspired events.

5. Taste of the Danforth – From August 11-13, be Greek for a day with live performances, savory food dishes and family friendly activities.

6. Canadian Cuisine – Celebrating the history of local cuisine, Boralia's menu draws inspiration from traditional Aboriginal dishes.

7. Dim Sum in Chinatown – This made to order dim sum joint will satisfy your late-night cravings.

8. Pan American Food Festival – On August 12-13, celebrate the cultural diversity of North, Central and South America, and the Caribbean.

9. Pizza in Little Italy – Restaurant A3 Napoli delivers authentic Neapolitan pizza that will transport you to Naples.

10. Japanese Sushi – Capturing the true essence of sushi with fresh fish and seasonal ingredients.

HIDE TOP TEN WORLD TOUR
DISCOVER OUR TOP TEN WORLD TOUR
CRAVEWORTHY BRUNCH SPOTS
Breakfast is nice, but brunch is better. Stop by our favourite local haunts and try the dishes that made each of them (justifiably) famous.
TOP TEN BRUNCH SPOTS
1. Café Boulud – Sample a menu deeply rooted in the French tradition, set in the style of a lively French brasserie.

2. Dynasty – Authentic Chinese cuisine and some of the city's best dim sum, just steps from the Hotel.
3. School Restaurant – A legendary stop in Liberty Village boasting a fun patio and a top-notch menu.
4. Mildred's Temple Kitchen – The can't-miss spot for blueberry pancakes and locally sourced fare, located in Liberty Village.

5. Le Select Bistro – Head to King West and feel as if you've set foot in Paris, in this welcoming bistro featuring a superlative wine list.
6. Emma's Country Kitchen – Show up early to the St. Clair West area of Wychwood Park and order their famous donuts before everyone else.

7. Big Crow – If your ideal brunch is BBQ style, stop by this big country spot in the Annex.

8. Le Petit Dejeuner – A brick-lined bistro in St. Lawrence Market with tantalizing authentic Belgian waffles.

9. Aunties and Uncles – The potato salad at this perennially popular brunch spot in Kensington Market is a must try.

10. The Stockyards – Enjoy a modern day interpretation of the family diner with unforgettable fried chicken.

HIDE TOP TEN BRUNCH SPOTS
DISCOVER OUR TOP TEN BRUNCH SPOTS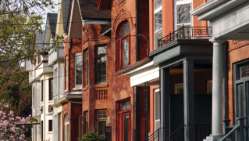 UNIQUE NEIGHBOURHOODS TO EXPLORE
Toronto is a city of neighbourhoods and summer is the perfect time to explore. Take a stroll through these local districts.
TOP TEN NEIGHBOURHOODS TO EXPLORE
1. Yorkville – Toronto's original bohemian enclave is now the destination for designer boutiques and restaurants.

2. Bloor West Village – This vibrant area west of High Park owes much of its original identity to its Eastern European heritage.

3. Entertainment District – Home to world-class theaters and performing arts centers, as well as five major-league sports venues.

4. Beaches – Toronto's top sandy destination for a bit of sunbathing, some beach volleyball or maybe just a stroll on the boardwalk.

5. Distillery District – Toronto's restored Distillery District features the continent's best-preserved collection of Victorian Industrial Architecture.

6. Leslieville – Leslieville has recently emerged as Toronto's hippest place to dine, drink and shop.

7. Danforth – Explore Toronto's Greektown, balancing cultural heritage with locals' enviro-chic, vegan-friendly sensibilities.

8. Little Italy – Formerly pizza and pasta central, now boasting a host of martini bars, summer street festivals and oodles of character.

9. Liberty Village – Once a dotcom destination, Liberty Village features a growing mix of cafés and restaurants.

10. Roncesvalles Village – Toronto's Little Poland, home to Polish butchers and bakeries complimented by new restaurants and popular pubs.

HIDE TOP TEN NEIGHBOURHOODS TO EXPLORE
DISCOVER OUR TOP TEN NEIGHBOURHOODS TO EXPLORE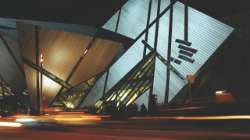 BEST SPOTS FOR A DOSE OF CULTURE
From local festivals to museums to live theater and music, classic and contemporary arts come alive.

TOP CHEF'S TABLES
Who doesn't want a front-row seat at some of Toronto's hottest restaurants? If you're a foodie, you'll want to sit down for this one.
TOP TEN CHEF'S TABLES
1. Alo – A destination for classically prepared, meticulously thought out French cuisine and service.

2. Edulis – Cozy locale serving seasonal fare with an emphasis on seafood and vegetables.

3. Richmond Station – Watch Top Chef Canada season two winner Carl Heinrich in action.

4. Shoto – An Asian-fusion hot spot in the heart of the Entertainment District.

5. Ruby Watch Co. – Watch artful plating and seasoning of every dish at this Queen East restaurant.

6. Yasu – A true omakase sushi experience where simplicity is the key ingredient.

7. People's Eatery – Adventurous dining with eclectic dishes from a range of cultures.

8. George – Inventive tasting menus emphasizing local ingredients, bold flavours and textures.

9. Campagnolo – Take a seat at the Chef's Bar for an impromptu lesson in Italian cooking.

10. Marben – Inspired by the traditions of British hospitality and good cheer in historic Wellington Place.

HIDE TOP TEN CHEF'S TABLES
DISCOVER OUR TOP TEN CHEF'S TABLES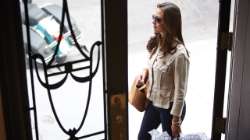 TOP DESIGNER VINTAGE SHOPS
Go ahead, indulge in retail therapy. Wander Toronto's hottest neighbourhoods in search of your next must-have vintage find.

TOP TEN DESIGNER VINTAGE SHOPS
1. I Miss You – Shop the newly hip strip of Ossington Avenue for a more upscale selection of vintage.

2. Fashionably Yours – Find luxury items from all over the world in the heart of the trendy Queen St. West shopping district.
3. Haute Classics – A one-stop designer consignment shop providing luxury fashion items.

4. Cat's Meow – Specializing in vintage couture with a focus on the 50's, 60's and 70's.

5. Magwood – Vintage bridal fashion and glamorous accessories abound at this small, classy boutique.
6. V S P Consignment – From affordable to high-end, this neighborhood gem has your favorite designers in great condition.

7. Hazel Lily – Inspired by Marie Antoinette, the shop is elegant and refined with items in impeccable condition.

8. Clementine's – Toronto's newest luxury resale shop, centrally located in the fashionable Summerhill neighborhood.

9. Consignment Toronto – Look here for an extensive collection of designer labels for both men and women.

10. Second Time Around – Shop brands like Chanel, Gucci, Dior and more for affordable prices.

HIDE TOP TEN DESIGNER VINTAGE SHOPS
DISCOVER OUR TOP TEN DESIGNER VINTAGE SHOPS
TOP LIVE MUSIC VENUES
From open-air concert venues to intimate lounges, enjoy a symphony of options for sampling Toronto's live music scene.
TOP TEN LIVE MUSIC VENUES
1. Massey Hall – One of Toronto's oldest live music venues, and a National Historic Site.
2. Echo Beach – The 5,000-capacity venue features a sandy beach and spectacular view of the downtown Toronto skyline.
3. Lee's Palace – A gritty but iconic spot filled with memories for many fans of indie and rock.

4. The Reservoir Lounge – This venue's lounge décor and brick-walled interior complement the jazz, blues and R&B rhythms.

5. The Horseshoe – For over 60 years, the legendary tavern has hosted artists including The Rolling Stones and Willie Nelson.

6. The Danforth Music Hall – Originally constructed as a movie theatre in 1919, the hall is now a major concert attraction.

7. Harbourfront Centre – There's no genre of music unfamiliar to Harbourfront Centre's stages.

8. Hugh's Room – An intimate, cozy vibe in north Roncesvalles for folk and roots fans.

9. Molson Ampitheatre – This centrally located outdoor concert venue at Ontario Place can seat up to 16,000.

10. Jazz Bistro – Savor a glass of wine and live music from some of the world's finest jazz musicians six nights a week.

HIDE TOP TEN LIVE MUSIC VENUES
DISCOVER OUR TOP TEN LIVE MUSIC VENUES