Destination
Recreational Activities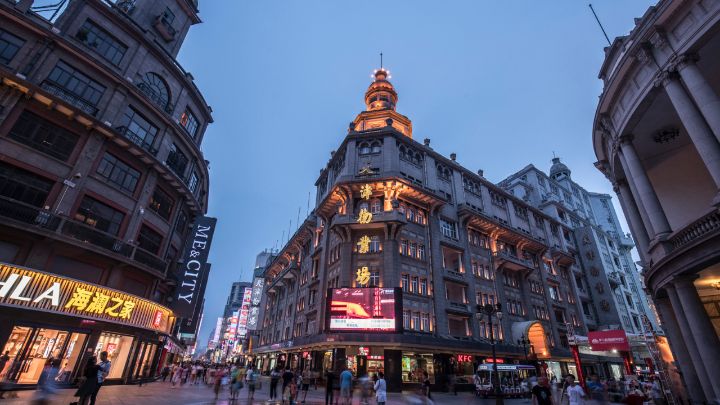 Four Seasons Hotel Tianjin's location in the heart of the city and just minutes from the train station puts you within easy reach of the myriad recreational options on offer. From a river cruise on the Hai River to a day trip visiting one of the most spectacular sections of the Great Wall, our Concierge is ready to help you experience the best of Tianjin.
Hai River Boat Cruise

Winding laconically through the heart of Tianjin, the Hai River has long been the city's lifeblood. With boat cruises scheduled from 9:00 am until 9:00 pm each day, a leisurely trip down the river is the perfect way to see the city's many sites from a new perspective. Ask our Concierge to arrange an excursion for you.
Binjiang Avenue Shopping

Pulsing with activity at all hours, Binjiang Avenue is Tianjin's go-to location for shopping. And at 2 kilometres (1.2 miles) long, there's no shortage of brands and stores from which to choose. If you're weighed down with bags, just flag down one of the small jitneys that travel the length of the avenue. Binjiang Avenue is just steps from the Hotel's front door – ask our Concierge to point you in the right direction.
Cultural Experiences

Tianjin's history spans more than 600 years, and the city today reflects many aspects of this rich heritage. Highlights include Tianjin Old Town, which is centred around a stunning 27-metre-tall (90-foot-tall) recreation of the city's Ming Dynasty-era Drum Tower, as well as the preserved Qing Dynasty-era Confucian Temple. In addition, Tianjin's former foreign concessions, with their well-preserved European-style buildings, are atmospheric reminders of an especially fascinating period in the city's history. Ask our Concierge to arrange a walking tour of one or more of these cultural sites.

Great Wall at Huangyaguan

While the bulk of visitors to the Great Wall embark from Beijing, Tianjin, located just 130 kilometres (80 miles) from the Huangyaguan section of the Great Wall, is another ideal starting point. This particular section is less visited and better preserved than the sections accessible from Beijing, and its dramatic landscapes will take your breath away. Our Concierge would be more than happy to arrange a day trip for you to visit this iconic site.