Function Rooms
UN Reception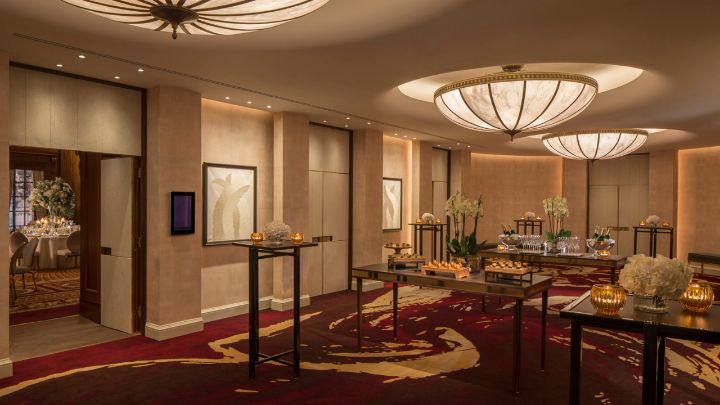 Located between the UN Ballroom and Merchants Hall, our UN Reception space is the perfect spot for refreshment breaks, exhibition space and pre-event cocktails. Rectangular in shape, the contemporary space exudes a design inspired by maritime history – the carpet is inspired by a sketch of a sea anemone, and ceiling lamps resemble jellyfish. Begin or end an event in this discreet yet elegant room.

Seating
Reception

60

Room Features


Location
SECOND FLOOR
Size
Area
Dimensions
Height

96 m2 (1033 sq.ft.)
16 x 6 m (172 x 64 ft.)
3.3 m (10.8 ft.)

Clearance height is 2.5 metres (8.2 feet).