My Four Seasons
A Love Letter to Sydney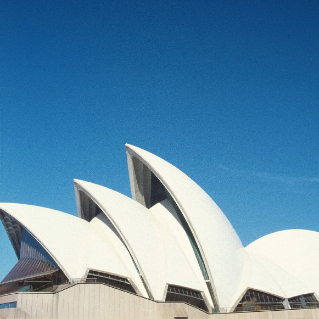 Sydney is not only Australia's oldest and largest city, it's also known the world over as an outdoor playground.
Historic neighbourhoods give Sydney a European touch, but its beach culture is strong too. Discover and rediscover all that the Pacific Rim location has to offer—sailing, whale watching, surfing and swimming. The temperate climate, low crime level, and endless outdoor leisure activities makes exploring the city and all it has to offer an irresistible choice for guests of Four Seasons Hotel Sydney.


One particular favourite amongst locals and tourists alike is Bondi Beach. Here world-renowned surf meets bistros, bars and restaurants just 9.6 kilometers (5.7 miles) east of the Hotel. The beach is known for its crystal clear water and fine sand, and can be a day-long destination or perfect for just a sunset stroll.
Nearby is Sydney's Harbour Bridge, located about a 15-minute walk from the hotel. For adventure seekers, the BridgeClimb is a must. Operating both day and night, the three-hour climb to the top of the bridge features a breathtaking 360-degree birds-eye view of Sydney Harbour.
Sydney's vibrant arts community offers a variety of cultural outings, from a night out at the iconic Sydney Opera House taking in a performance of La Boheme to a quiet afternoon stroll exploring the richness and diversity of Australian art at the S.H. Ervin Gallery in Observatory Hill.
The country's oldest wine region is just two hours north of Sydney. A group tour or private charters to Hunter Valley, a region known for its Shiraz, can be arranged seven days a week through the Concierge.
With so much culture, food and plain old fun right at Sydney's doorstep, it's pretty clear why, as Aussies say, "It's top stuff, Mate."