If "the best of both worlds" exists, you'll find it in Sydney. The city's modern, fashionable persona is anchored by its rich heritage and cultural traditions. Sunny beaches blanketed with surf-toned bodies are a short distance from bustling commercial districts. Contemporary art and design is having a major moment, but traditional Australian techniques are enjoying resurgence. And when it comes to food, Sydney's best restaurants are leading global culinary trends with authentically Australian ingredients.
Four Seasons Hotel Sydney is in an unbeatable location. Across the road is Circular Quay, the city's main hub for ferries, buses and trains to transport you around the beautiful city and breathtaking harbour, and out to seaside suburbs such as Bondi and Manly. A few minutes away by foot are the iconic Sydney Opera House and Sydney Harbour Bridge, as well as wonderful shops, waterfront parks and some of the world's finest restaurants. The best of Sydney is steps away.
When the first European settlers arrived in 1788, they came to the Rocks district. The area quickly became a bustling, gritty port, and many of the handsome sandstone buildings here date to that period. The careful restoration of these old warehouses, residences and pubs makes for a rewarding stroll along the area's hilly streets. One of Sydney's oldest pubs, the atmospheric Lord Nelson Brewery is the spot to sample a classic Aussie meat pie and award-winning craft beers brewed on site.
Shopping Central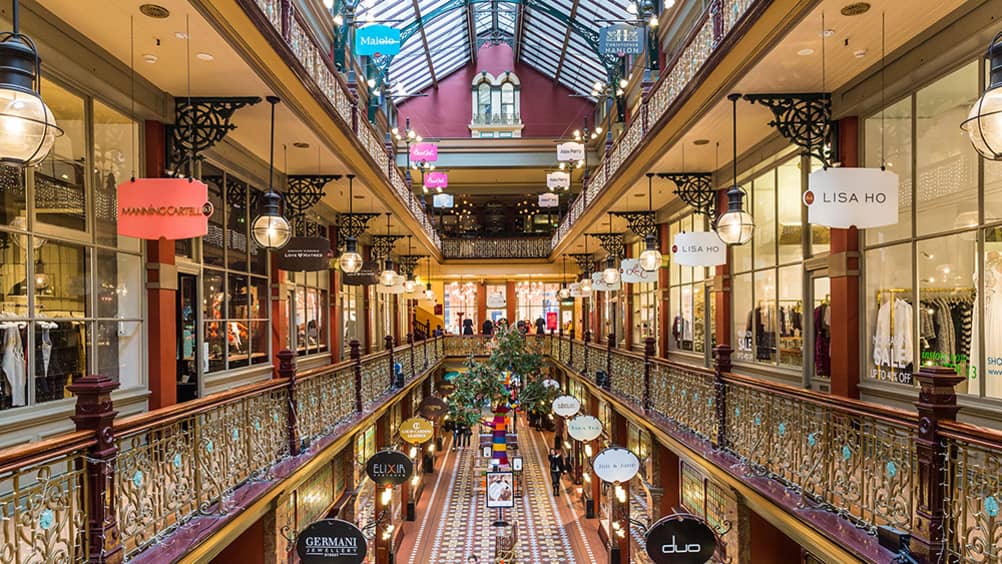 Photography Simon Anders / Alamy Stock Photo
The city's largest concentration of stores, arcades and malls is on George Street and the parallel Pitt Street. Sydney's oldest Victorian arcade, the ornate Strand Arcade has old-fashioned shops like Strand Hatters, as well as Australian boutiques such as Leona Edmiston, Alannah Hill, and Sass & Bide. Also on George Street, the majestic Queen Victoria Building houses upscale stores and souvenir shops, while on Pitt Street you'll find a contemporary retail experience at Westfield, a seven-storey mall filled with designer brands and superb eateries.
Sydney's dining is world-class, and a favourite restaurant among locals is The Bridge Room. Located in a light-filled Art Deco building, it's a fabulous spot for lunch. Talented chef Ross Lusted's unique contemporary Australian cuisine, influenced by his years in Asia and Europe, is light, market-fresh and intricately flavoured, with aromatic dishes made using a Japanese Robata grill. Menu items range from sake-washed wild kingfish to ash-grilled duck with grilled blueberries and pressed figs.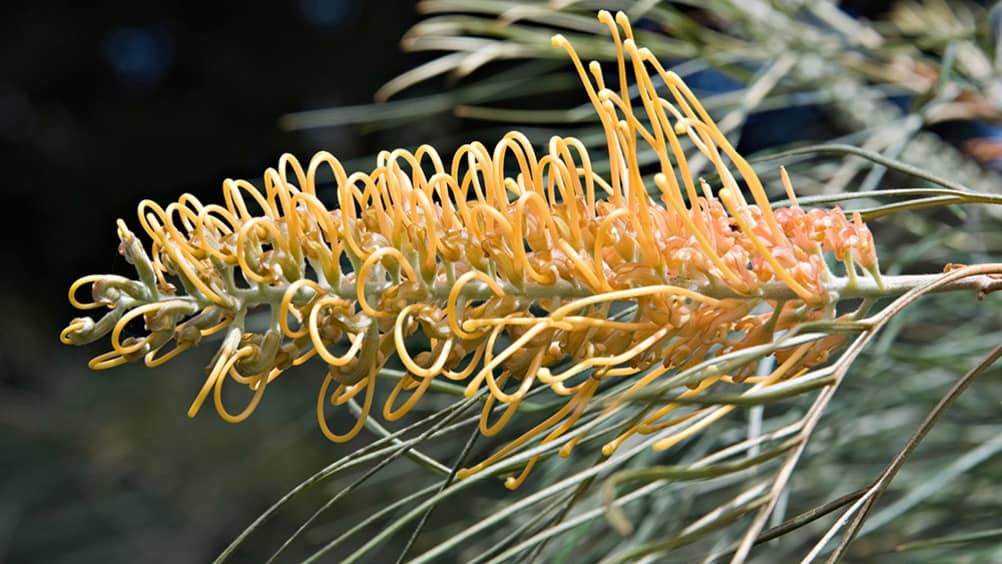 Photography IDP Australia Collection / Alamy Stock Photo
Notable for its monumental Moreton Bay figs and native Australian plants, Sydney's 30-hectare (74-acre) Royal Botanic Gardens date to 1816 and have been flourishing ever since. Wander the gardens by yourself—highlights include the Fernery, Rose Garden and Threatened Species Garden—or with an indigenous guide to tell you about the Cadigal Aborigines. Don't miss the ultimate Sydney photo opportunity: a shot of the Sydney Opera House and the Harbour Bridge from Mrs Macquaries Point.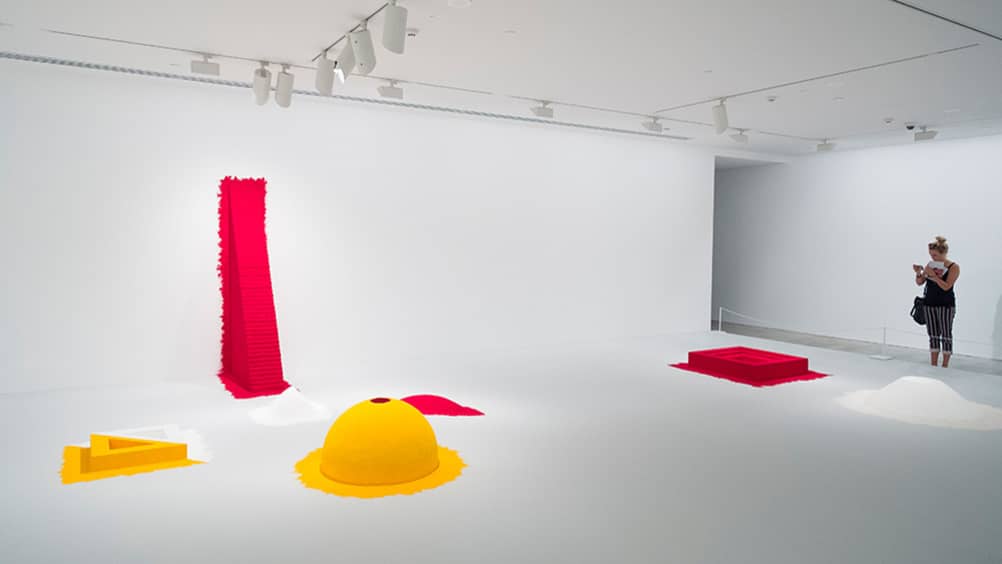 Photography Asia Photopress / Alamy Stock Photo
Reopened in 2012, the Museum of Contemporary Art is home to an impressive, cutting-edge collection. Hosting all forms of contemporary art, from installations to experimental films, it has more than 4,000 pieces on display and frequent special exhibitions by international artists. Get hands-on experience at the museum's National Centre for Creative Learning, an interactive space featuring digital and multimedia studios, a sensory room and a lecture theatre.
Sydney Theatre District
Sydney's theatre district buzzes nightly, with people filing into the Sydney Theatre Company and Australian Theatre for Young People. The Bangarra Dance Theatre draws fans of indigenous dance, while the 10 performing arts companies based in the wharves' renovated warehouses, including Sydney Dance Company and Gondwana Choirs, offer a range of live performances. Nearby you'll find a different kind of show at The Bar at the End of the Wharf, where water views headline.
Chef Peter Gilmore leads the Aussie charge onto the San Pellegrino World's 50 Best Restaurants list with Circular Quay. First take in the stunning harbour and Opera House views, then linger over the innovative flavour combinations, fine Australian produce and artful plates. Adventurous palates will delight in the tasting menu and wine pairings.
Four Seasons Hotel Sydney