My Four Seasons
Touring the Hermitage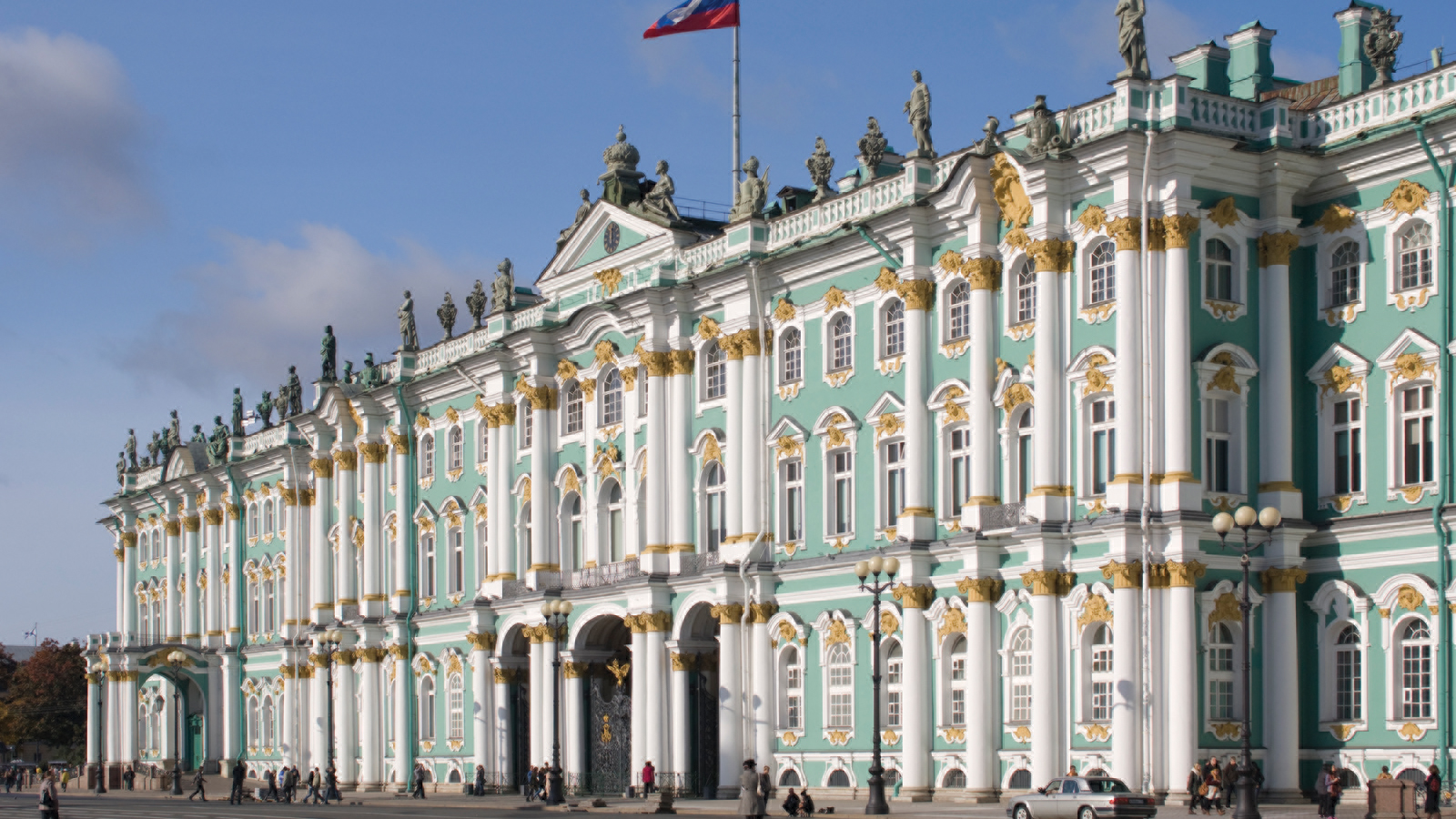 More Four Seasons Stories
Just two blocks from Four Seasons Hotel Lion Palace St. Petersburg awaits the Hermitage, one of the world's largest and oldest museums – a showcase of almost incomprehensible wealth, beauty and artistic achievement.
The museum was founded in 1764 as the private collection of Catherine the Great, who displayed the works of art within her palace in the Small Hermitage building where she entertained her guests. As the empress' collection grew, the museum expanded into five interconnected buildings, including the Large Hermitage and the Winter Palace. The institution eventually became public in 1852.
Today the State Hermitage Museum comprises 365 rooms and some 3 million objects, including the world's largest collection of paintings. It's an assemblage of items so vast, it would require more than a decade to spend a minute with each piece and a journey of nearly 22 kilometres (13 miles) to traverse every room.
Within its ornate halls and galleries are masterpieces by Leonardo da Vinci, Michelangelo, Rafael, Rembrandt and Rubens. The Hermitage also presents one of the best collections of impressionism and post-impressionism, including paintings by Matisse, Monet, Renoir and Picasso.
One of the most interesting collections may be found in the Treasure Gallery. In the Gold Rooms, you'll witness over 1,500 works in gold, encompassing 13 centuries. In the Diamond Rooms, you'll discover the development of the jeweller's craft from the third millennium BC to the start of the 20th century.
To guide guests to specific areas of interest, Four Seasons can arrange personalized tours and exclusive behind-the-scenes glimpses to provide a one-of-a-kind Hermitage experience.