When you attend an event at Four Seasons, good food is a given. We hold ourselves to the highest standards and we deliver, with innovative catering options and impeccable service.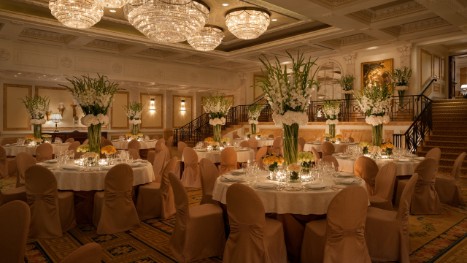 Authentic flavours
Our chefs create regional dishes that celebrate the best of every destination.
Customized menus
We use food to make an emotional connection with custom menus that reflect your group's tastes.
Restaurant-quality banquets
The food, beverage and service at our banquet meals measures up to the finest restaurants.
Diverse catering choices
We've got options to satisfy every member of your group.
Meet the Team
Matteo Guida, Executive Chef

Matteo Guida started his culinary journey at home in Italian provence Emilia-Romagna. After moving to Switzerland, he spent two years at Four Seasons Hotel Des Bergues. In 2014, Guida moved to Moscow as the Executive Sous Chef of Four Seasons Hotel Moscow.

Chef Guida believes that the constant attention to detail and the quality of fresh products in the kitchen contribute to a restaurant's success. This is precisely the principle he follows while updating the menu concepts for Percorso, Sintoho and Tea Lounge as well as bespoke banqueting menus for many functions taking place in the Hotel.
Andrey Amelin, Xander Bar Manager and Mixologist

Andrey Amelin has turned Xander Bar into a real mixology laboratory – each of his cocktails is a complex creation, where combination of multiple flavors joins an elaborate way of serving, turning it into a small performance. In 2016, he was voted The Best Bartender of St Petersburg by influential local magazine. Whether a group welcome or after-dinner gathering, Amelin will make it into a memorable event.
Group Experiences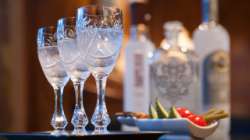 Tsar's Welcome in Xander
Enjoy several types of the best caviars served on ice with tiny blinis and traditional condiments. We will explain the types of caviar and demonstrate the royal way to enjoy it. Nothing complements the flavors better than our vodka tasting, consisting of three types of various spirits. Our bartenders will tell a story about each one and teach the guests the "right" way to drink it.
ON-SITE GROUP DINING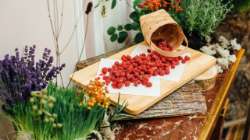 We hold ourselves to the highest standards and we deliver with innovative catering options and impeccable service. Our Executive Chef Matteo Guida and his team are dedicated to providing you with an excellent dining experience, regardless of the size of your event.
Our flexible meeting spaces and restaurants allows for memorable dining experience even within a fixed time frame of a business lunch.
OFF-Site Catering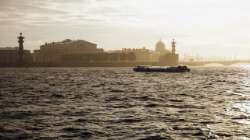 Conduct your private Ball in a 19th century palace or invite guests for a reception in Faberge Museum – enjoy the Four Seasons experience and world-famous service in the setting of your choice.