Start with a plate of artisan prosciutto and regional cheeses and embark on a culinary tour of Italy with Alessio Scarola's menu of authentic Italian cuisine, then linger for a while in the ultra-stylish lounge for a post-dinner digestif.
HOURS
Every Day

5:00 pm – 11:00 pm
Signature Dishes
beef tartar, Parmesan, dried tomatoes, capers

Italian cooking is inspired by the pure flavors of high-quality ingredients and Percorso ensures the finest – from homemade pastas to the first-choice meats from Piedmont and Tuscany.
Meet the Team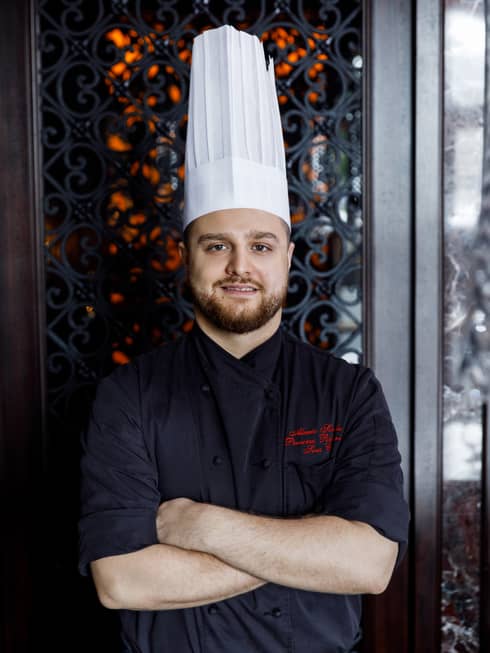 Chef Alessio Scarola
Alessio got his passion for cooking from his family, starting with his grandmother who cooked for weddings in his hometown. After graduating from culinary school, Alessio joined the Four Seasons family in Prague, where he first experienced a Michelin-starred restaurant. Since 2017, he has been part of the team at our Hotel and is now chef at Percorso restaurant, where he shares the history of Italy by using authentic recipes and traditional ingredients.
"My family is my inspiration. I was raised in two culinary traditions: Northern and Southern. It made me become an open-minded chef to represent Italian cuisine at its best."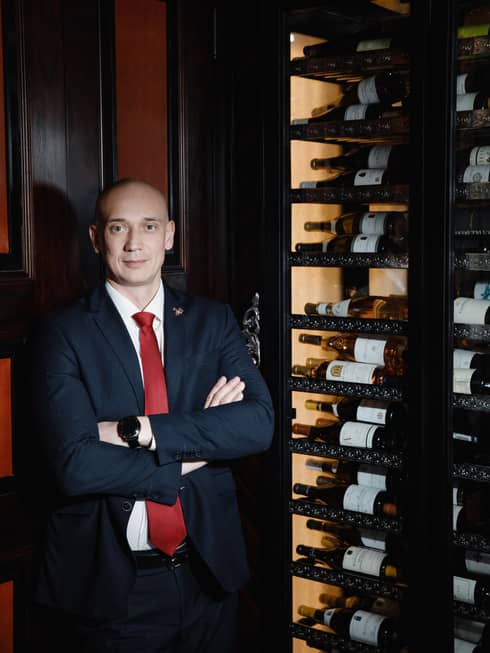 Sommelier Evgeny Sinichenko
Evgeny started his career in food and beverage as a waiter and bartender, but he soon realized that he would like to really understand wines at a different level. This curiosity lead him through the extensive, multi-level training at British Sommelier School WSET, before going on to work in far-flung places such as Dubai, Moscow, luxury cruise ships and other high-end hotels in St. Petersburg Now at Four Seasons, he has access to one of the city's most extensive wine cellars and loves to pair guests with their perfect bottle.
"Many people ask me about my favorite wine. For me, wine is philosophy. This means many factors have influence over choice of wine and how to combine it with dishes – the season, the mood I am in, the food I am contemplating."