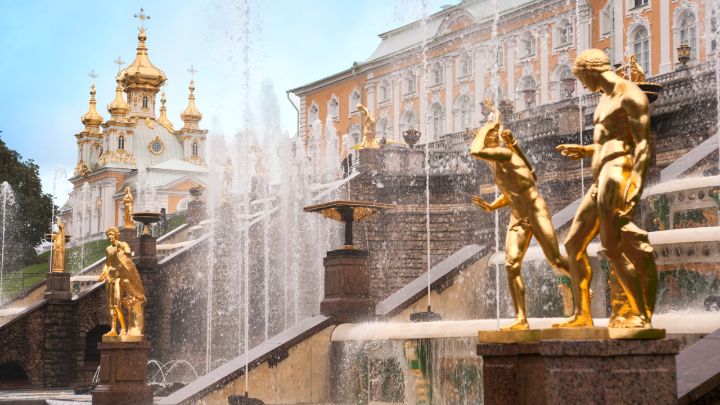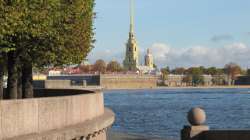 Peter and Paul Fortress
The first structure to be built in St. Petersburg and thus the birthplace of the city. The structure has a rich and hugely varied history as a military base, a home of government departments, the burial ground of the Russian Imperial family, the site of groundbreaking scientific experiments and a forbidding jail that held some of Russia's most prominent political prisoners.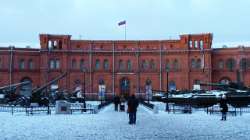 Military-Historical Museum of Artillery, Engineer and Signal Corps
Displaying an enormous collection of arms and heavy artillery from the Middle Ages to the present day, this museum is located just across a narrow canal from the Peter and Paul Fortress.
Kunstkamera
Located on the banks of the Neva in the center of St. Petersburg, the Kunstkamera has been the symbol of the Russian Academy of Sciences since the early 18th century. The Museum opened to the public in 1714 and hoped to collect and examine natural and human curiosities and rarities. Today, collections of Peter the Great's Museum of Anthropology and Ethnography (Kunstkamera) are among the most complete and interesting in the world.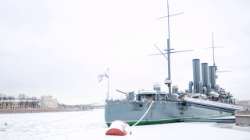 Aurora Cruiser
The ship is an early 20th century Russian protected cruiser, currently preserved as a museum ship. In the same time Aurora stands today as the oldest commissioned ship of the Russian Navy. The Cruiser Aurora is a legendary 1st rank Cruiser, laid down at the "New Admiralty" shipyard in St. Petersburg in May 1897.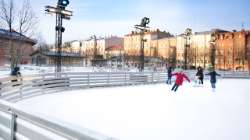 New Holland
New Holland is a remarkable landmark in St Petersburg, created in the 18 century by russian tzar Peter the Great as the main gate to Western civilization.