My Four Seasons
Let There Be Light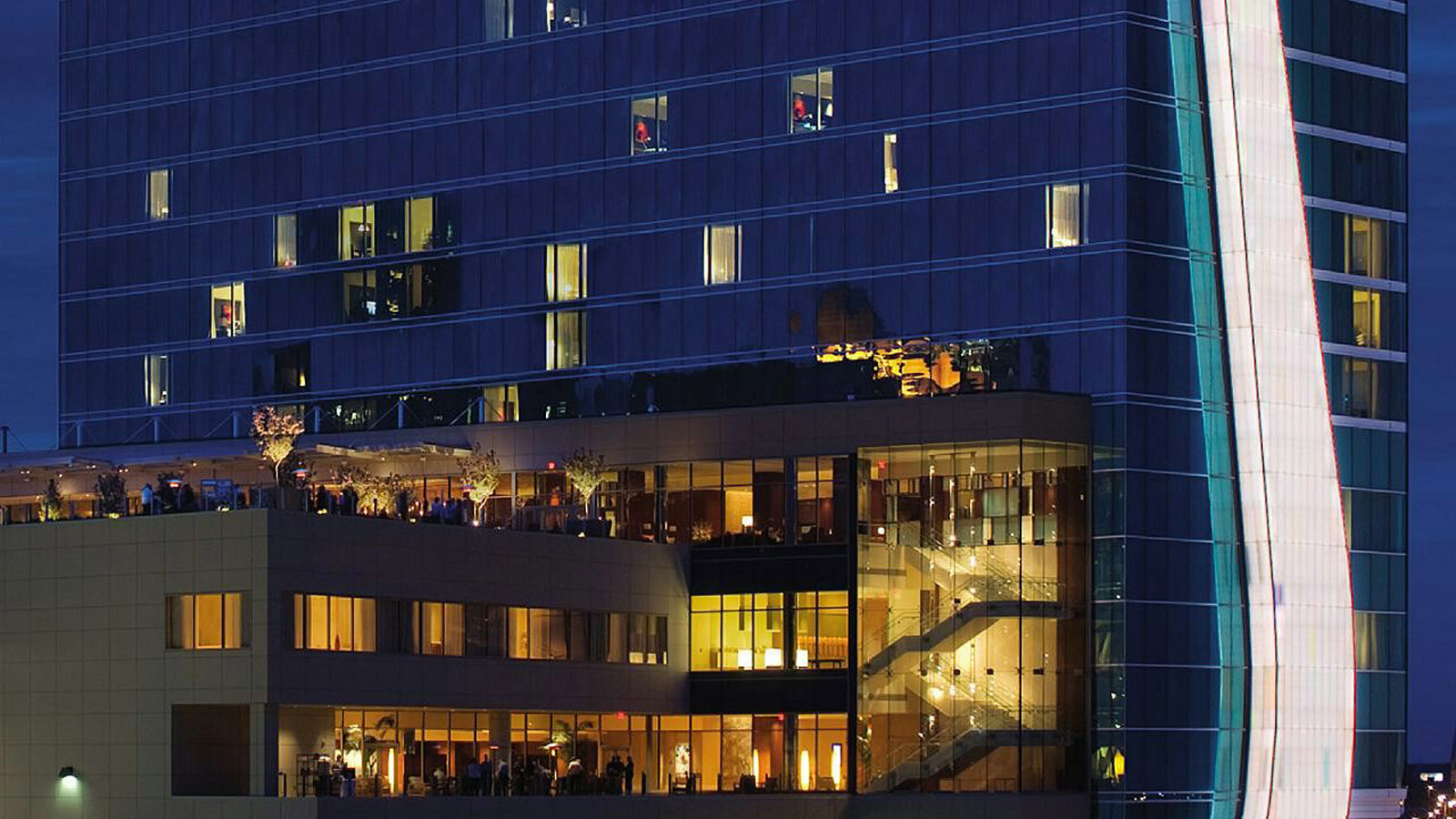 Four Seasons Hotel St. Louis proudly presents a museum-quality modern art collection worth around USD seven million within its spaces. But it's what frames the Hotel's exterior that might be our defining artistic achievement. Stretching up, over and down the edges of the building is a 650-foot (198-metre) ribbon of illumination comprising more than 500,000 LED lights.

A digital complement to the city's iconic Gateway Arch, our signature "light box," as it is known, was inspired by the Hotel's location at Lumière Place. Lumière, itself paying homage to the city's French heritage, means "light."

Originally conceptualized as "fabric," the light box is literally stitched to the concrete exterior of the Hotel. During the day, sunlight dances and sparkles across the glass. It is at night when the light box transforms itself into a tour de force of light and colour.

With a palette of 16 million different colours and myriad patterns to draw from, the light box dazzles the skyline uniquely every night. One night might find you pondering a work of abstract pointillism, and another might feature a Pac-Man animation to the delight of our junior guests. Should your company be hosting an event on the Hotel's grounds, the light box may be programmed to illuminate the sky with the exact colour of your company's logo.

Determining what can be seen from miles away is the electronic media specialist for Lumière Place, with input from the marketing department. We do take requests, and it's as simple as posting it on our Facebook wall.