Meet Chef Gian Nicola Colucci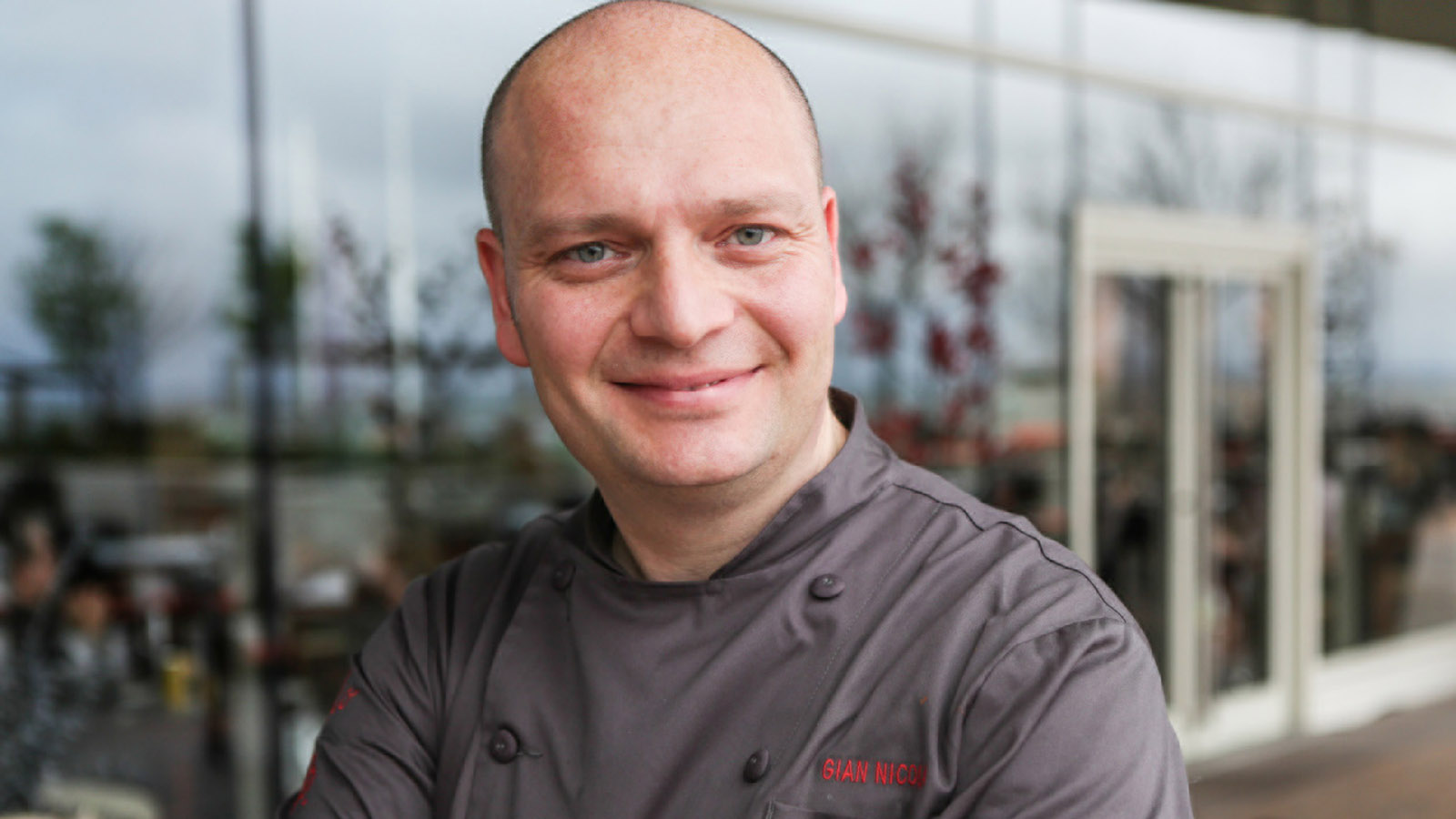 Executive Chef at Four Seasons Hotel St. Louis overseeing the Hotel's Italian restaurant Cielo as well as banqueting operations, Chef Gian Nicola Colucci remains true to his roots as he works with the local farmers and producers of America's Heartland. It's his second move to the US, having worked with beloved Italian chef Lidia Bastianich at her flagship restaurant, Felidia, in New York early in his career. It was his first introduction to the American taste for Italian cuisine, providing an important foundation for his subsequent work at Italian restaurants catering to an international clientele.
"My dishes tell the story of my history as a cook and all the great chefs and restaurants I've been lucky to work with."
Since joining Four Seasons in St. Louis, Chef Gian and his team have continued to evolve the menu at Cielo. In addition to weekly menus featuring different regions of Italy, he's also added his own personal touches: "The veal cutlet is done in the style of my home region of Lombardy, lightly breaded and served with capers and a Mediterranean sauce. The island of Capri inspires the swordfish with herbs on a bed of crispy onions, and the beautiful raspberry mousse with vanilla and biscuits evokes my time in Venice."

"Americans have always loved the familiarity and comfort of Italian food. Today, I think they appreciate the simplicity and freshness more than ever. My goal in every dish is for my guests to taste each ingredient and savor its unique flavor and scent, and appreciate where it came from."

Two places guests are getting up close and personal with those ingredients are at the popular Chef's Table, and on the Hotel's pool terrace, where the Cielo team maintains a herb garden that also yields tomatoes and chilies –– and perhaps more in the future. "When I first arrived they told me I couldn't fill in the splash pool to add more vegetables," he laughs. "But we'll find a way to grow more –– you'll see!"

His first experiences in a kitchen outside the family farm were at school as a teen, where his father was friends with the chef. He was encouraged to attend culinary school in Turin, and his first professional cooking experience was at the legendary Del Cambio restaurant, one of the oldest in the world. Eventually, he landed in Venice, where he led the team at the Restaurant Terrazza Danieli at Hotel Danieli, an establishment with a high percentage of American guests that in retrospect was the perfect prelude to his second move to the US, to St. Louis in 2014.