Stay and Play – 15% Off Suites and USD 100 Credit
Experience the best of St. Louis with 15% off your stay in a suite and a USD 100 credit...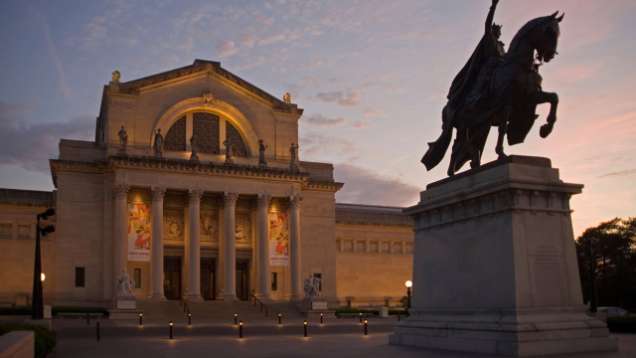 The Jefferson National Expansion Memorial commemorates the role St. Louis played in the history of the United States with both the iconic Gateway Arch and the fascinating Museum of Westward Expansion.
Parents' Travel Guide: What to Do in St. Louis With Kids
Known for its parks and dramatic Gateway Arch, St. Louis is also a mid-western hub of historic and cultural attractions perfect for family vacations.
Concierge Recommends: St. Louis, Missouri
We asked the Concierge at Four Seasons Hotel St. Louis to gather the savviest sight-seeing suggestions she could find—not just her own, but also those of other local connoisseurs, including some she works with every day at the Hotel. St. Louis, once the launching point for settlers travelling farther west, is today a destination in its own right. Known for its parks and dramatic Gateway Arch, the city teems with cultural opportunities and a diversity of shopping and dining options.
Jefferson National Expansion Memorial
Learn More About St. Louis
Quick Reference
Time zone
GMT -6 hours
Central Standard Time
Language(s) spoken
English; Spanish is widely spoken as well.
Electrical system
Local voltage is 110 to 120 volts AC. Adapters available; please request through the Concierge.
Shopping hours
Most stores are open from 10:00 am to 9:00 pm every day.

Working hours
Monday to Friday 8:00 am to 5:00 pm.
Time and distance to city centre
3 minutes drive/0.8 miles (1.3 kilometres)

Time and distance to shopping
Brentwood Galleria – 20 minutes drive/10.6 miles (17.1 kilometres)

Time and distance to financial district
3 minutes drive/0.8 miles (1.3 kilometres)