Advance Purchase – 20% Off
Receive 20% off our Room Rate when you book your stay at least seven days in advance....
Weddings
Wedding planning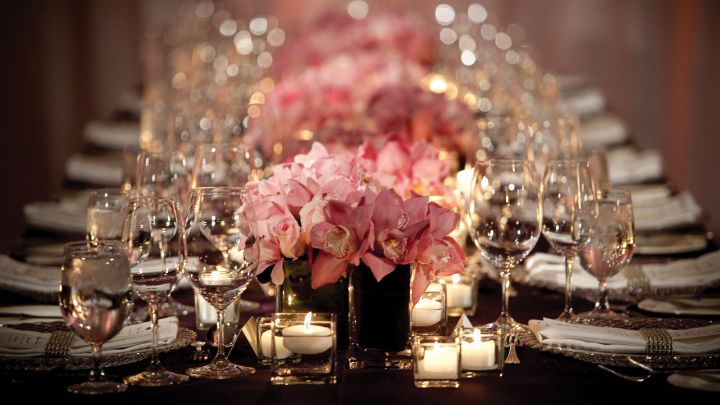 When planning your celebration, every last detail is important –– from your floral arrangements and centrepieces to the photography and menu design. The expert wedding professionals at Four Seasons Hotel Silicon Valley will coordinate all the wedding events at the Hotel, and connect you with other reputable professionals who will help execute your vision for the wedding of your dreams.

Wedding details
Photography
At Four Seasons Hotel Silicon Valley, you'll have your choice of idyllic locations for your wedding photography. The Hotel's rooftop pool terrace offers a tropical garden setting, with lush greenery and vibrant florals. In the Courtyard, scenery takes on a European air, with fountains and charming lamp posts. Throughout the Hotel, you'll find unique backdrops for your photos – from the bright, contemporary Lobby, awash in sunlight, to the stylish library, adorned with artwork.
Flowers
We have trusted relationships with the area's finest florists and event designers. Recommended designers specialise in creative, contemporary arrangements and can tailor the blooms, design and accessories to meet your needs and preferences.
Lighting
Indoor venues feature sleek, contemporary lighting fixtures that can be adjusted for dramatic or romantic effect, and additional custom lighting effects can be used to enhance the occasion. Pin spotlights showcase spectacular table centrepieces or floral arrangements, while a projection of your initials or chosen pattern on the dance floor adds a personal touch.
Green choices
At Four Seasons Hotel Silicon Valley, we are committed to sustainable practices and are always striving for new ways to become more efficient in our use of resources. Our recycling programme, for example, is an integral part of our regular operations and helps us reduce waste. Your wedding professional can identify other ways in which you can reduce the carbon footprint of your celebration, and will help you implement environmentally sound measures throughout the entire planning process.
Spa and Beauty
The Spa at Four Seasons Hotel Silicon Valley welcomes guests into its warm, calming environment for treatments that promote overall well-being. With elements of natural wood and engaging artwork, this place of beauty features personalised treatment rooms – including a wet treatment room – for a unique spa experience.
Before the wedding, the bridal party can enjoy a rejuvenating, beautifying spa day, complete with manicures, pedicures and other aesthetic services. Private poolside cabanas offer a social yet intimate place to lounge and relax, or a private suite and a catered lunch can be arranged for wedding preparations.
For the bride and groom – or other couples – the spa offers an exclusive couple's suite where they can enjoy massages or one of our specialised treatment packages.
Your wedding professional can arrange appointments for any additional beauty needs, including visits to the Hotel from outside professionals for hair and make-up services.