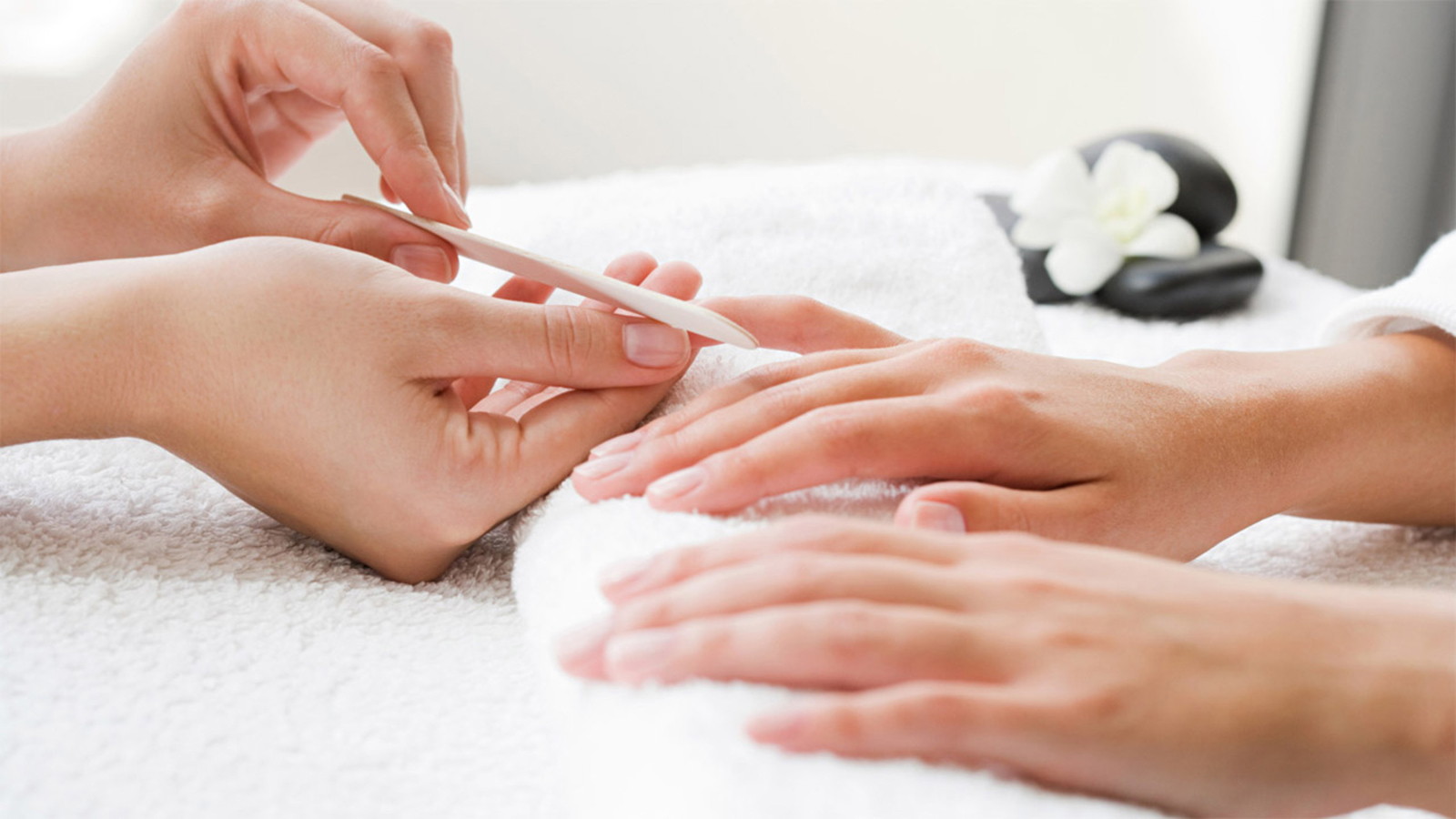 Experience natural beauty secrets with these scrumptiously decadent treatments. Each product is paraben and sulfate free. Rest assured that your fingers and toes will be polished, primped and pampered with naturally derived ingredients like White Tea & Ginger, Shea and Jojoba. To begin the relaxation process and relieve stress, all manicure and pedicure experiences include a warming neck wrap.
Startup Manicure
This essential manicure includes an Organic White Tea & Ginger oil & mineral soak, sugar scrub and shea lotion massage.
Startup Pedicure
This essential pedicure includes an Organic White Tea & Ginger oil & mineral soak, sugar scrub and shea lotion massage.
Gel Polish Removal with Start–Up Manicure
PURE ENERGY MANICURE OR PEDICURE
Connect with the infinite forces of nature with this manicure or pedicure customized to your energy needs of Adventure, Balance, Confidence, Focus, Grounding or Imagination. After a pure energy organic soak, your hands or feet are gently exfoliated with a chia jojoba body scrub, infused with fluorite crystals to reveal radiant skin. A pampering massage with a blend of moisture rich rainforest butters and nourishing nut oils deeply moisturizes and rejuvenates the driest skin and completes this luxurious treatment.
IPO Manicure or Pedicure
Revitalize your skin and stimulate your senses with a unique and luxurious orange peel scrub and richly hydrating Moroccanoil treatment with a hot stone massage to leave your hands or feet feeling soft and supple.
Citrus Drench Pedicure
An intense blast of antioxidants to invigorate, exfoliate and hydrate. A Vitamin C soufflé mask and a rich vitamin aroma balm are applied to hydrate, moisturize and soften the skin, revealing radiant legs!
Nail Enhancements
Callus Cure
This remedy will soften your heels and relieve dry, cracked skin. Performed within pedicure treatment time.
Polish Change (Hands or Feet)
Shellac Nail Services
Gel Polish Removal with Gel Manicure
Gel Polish Removal with Gel Pedicure
Note: Prices and treatments are subject to change without notice.