My Four Seasons
Spinning in the Sun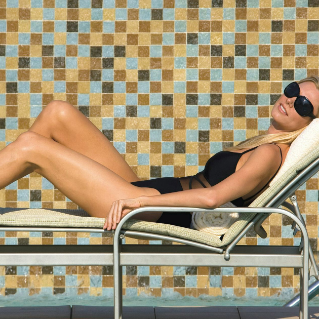 The fitness facilities at Four Seasons Hotel Silicon Valley at East Palo Alto are clean, inviting and state-of-the-art. When travelling, so much time is spent sedentary, cramped and trapped in planes and cars; an invigorating workout is a welcome change. Integrated screens and headphones make cardio engaging as well as energizing, and the same can be said for the beautifully appointed rooftop lap pool.

The bright clear days are perfect for both relaxation and a good workout. It was only logical to expand our stationary bicycles to the roof deck, with its lush tropical plant life and a unique water wall. The sparkling pool is surrounded by natural stone and tile work that echo the beauty of the nearby Santa Cruz Mountains. The temperature is perfect for spinning, and with blue skies stretching above your head, you'll find renewed stamina pushing your feet forward on the pedals.

The pool area is outfitted with telephones, flat screen TVs and Internet access, melding technological prowess with natural splendor, an ideal thoroughly represented in Silicon Valley. Escape to this marvelous respite, reenergize and rejuvenate, all without sacrificing connectivity: every traveller should experience that.