Function Rooms
Quickstart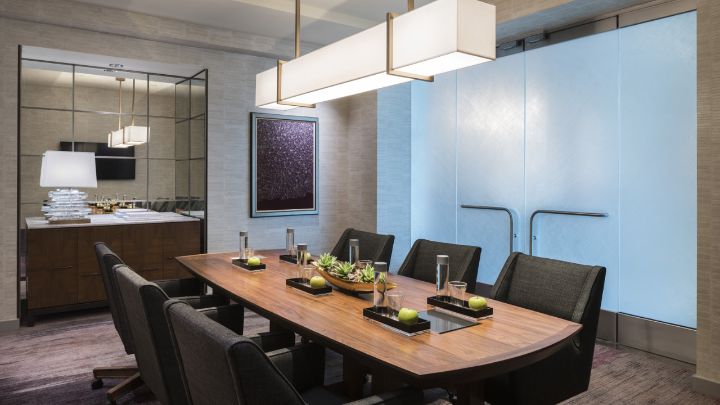 The Quickstart function space is a simple and quickly set event space for impromptu meetings of up to 8 people. The space is ideal for jumpstarting an important board member discussion, ideation sessions for small teams or providing a private alternative to an open-plan office.
Décor
Boardroom style with a soft, neutral colour scheme, accented with fine
furniture and artwork.
Venue Functionality
This intimate and private conference room is ideal for high level board
meetings, networking or private dinners.
Technology and Audiovisual
Internet
Wired or wireless, high-speed e-mail and internet access with up to 200 MBPs of bandwidth/speed through fiber via our internet service provider
On-site IT support
Separate dedicated network with up to 20 MBPs of bandwidth/speed (optional)
Public IPs (optional)
Seating
Conference/Boardroom

8

Location
FIRST FLOOR
Size
Area
Dimensions
Height

23.6 m2 (256 sq.ft.)
5.7 x 3.9 m (19 x 13 ft.)
3 m (11 ft.)