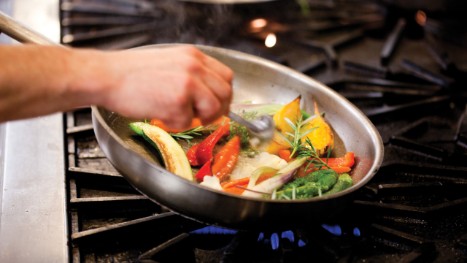 Authentic flavours
Our chefs create regional dishes that celebrate the best of every destination.
Customized menus
We use food to make an emotional connection with custom menus that reflect your group's tastes.
Restaurant-quality banquets
The food, beverage and service at our banquet meals measures up to the finest restaurants.
Diverse catering choices
We've got options to satisfy every member of your group.
When you attend an event at Four Seasons, good food is a given. We hold ourselves to the highest standards and we deliver, with innovative catering options and impeccable service. Our group meals and events feature the finest cuisine the Bay Area has to offer.

GROUP EXPERIENCES
Food with Friends
Learn expert tips for entertaining at home by composing delicious and picture-perfect canapés the Four Seasons way in the [esc] kitchen followed by an unforgettable multi-course tasting menu dinner in Quattro. This experience has a minium requirement of 6 persons.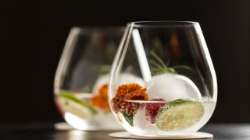 MIXOLOGY
Delve into the world of hand-crafted cocktails with an insightful hands-on hour and a half of learning, crafting and sipping. Our lead mixologist will guide your group through the fine art of mixology. Following the interactive experience, participants receive a seasonal syrup or cocktail enhancement to continue practicing mixology at home.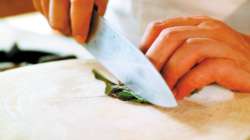 FOODIE CHALLENGE
Guided by culinary experts, small teams are formed with the chance to earn points as they rotate through various stations that test their knowledge of ingredients and food history. End the Foodie Challenge with the Tools of the Trade Station and identify the name and use of obscure kitchen utensils. The winning team is declared the official "foodies." Participants receive a customized apron and one-on-one time with Executive Chef Martín Morelli.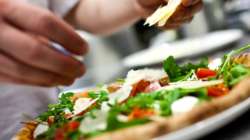 PIZZA MAKING
Become an Italian pizza maker! Let the Quattro Culinary team teach you the art in marking the perfect pizza dough and sauces using only the freshest ingredients the Bay Area has to offer.
NITROGEN ICE CREAM
Experience the new cutting edge way to serve ice cream! Gone are the days of hand churning! Allow our team of experts to educate you on molecular gastronomy. With liquid nitrogen reaching temperatures close to 320 degrees below zero, smaller ice crystals alter the traditional freezing process, thus creating a creamier, smoother take on the classic.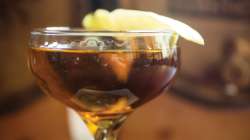 WOMEN AND WHISKEY
Think whisky is a man's drink? Think again! Both curious beginners and passionate connoisseurs can deepen their understanding and appreciation as they are led through a whisky sample flight and taught about the origins of this popular spirit.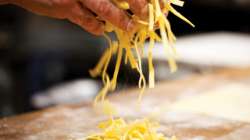 PASTA MAKING
Enjoy an interactive afternoon at the Four Seasons Hotel Silicon Valley's pasta factory! Divide into intimate groups to learn how to make popular types of pasta.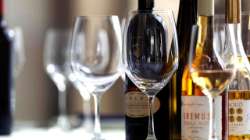 SCENT OF WINE
Join the Quattro team for an exploration of the sense of smell. Learn to identify 54 of the most commonly present aromas in wine, elevating your knowledge and enjoyment of both wine and food. Guests will learn about recurrent aromas found in local red and white wines and use those insights to pair with "Cal-Ital" cuisine.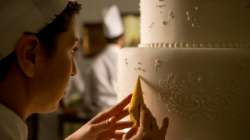 CAKE DECORATING
Learn how to decorate and pipe a cake with Executive Pastry Chef Eric Keppler. Groups will learn how to do the basic types of piping and will be able to decorate a "mini cake" to be judged by the Chef himself. Eric believes dessert should always be delicious first –– the rest is, as they say, icing on the cake!
SPECTACULAR EVENTS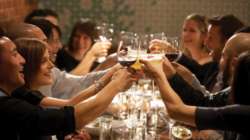 LUXE BIRTHDAY PARTY
Dazzle your loved ones by celebrating that special day Four Seasons style! Create the ultimate gamer lounge with a 100" flat screen or design a Safari adventure complete with an animal handler. Allow our event designers to match the theme and décor with complimenting food. Simple up-lighting creates the ambiance. Event space can be transformed into unlimited possibilities!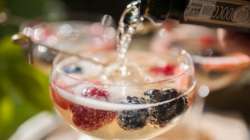 LAVISH COCKTAIL PARTIES
The sky is the limit! Celebrate the 21st amendment with a Speakeasy theme. Enjoy multiple custom bar fronts serving Moscow mules with house-crafted ginger beer. Accent the room with roving entertainers, including flapper dancers decked out in roaring 20's attire or even a 5 piece band!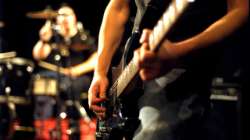 MEMORABLE BAR & BAT MITZVAHS
Allow our Four Seasons service set the bar a bit higher on a day that will be remembered for years to come. Enhance the party with a custom gobo and up lighting, an extravagant candy bar, gelato station, sushi chef, and even fly in your favorite band or DJ to perform!
Groups are welcome at our on-site restaurant, Quattro. For information about local restaurants for group meals, contact your Conference Services Manager.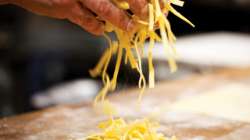 QUATTRO RESTAURANT
Nestled in a secluded corner of the Hotel, Quattro restaurant is a sophisticated yet playful dining experience in the heart of Palo Alto. The unconventional cuisine takes influence from traditional Italian recipes incorporating a quintessential California freshness. The dynamic menus change along with the seasons and each dish is created starting with premium, locally-sourced produce at the peak of freshness. The restaurant serves breakfast, lunch, dinner and Sunday brunch.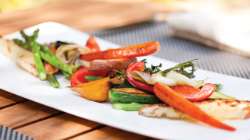 QUATTRO'S TERRACE
A soothing water wall, sleek central fire feature and well-placed umbrellas and heaters make for a comfortable dining experience no matter the weather.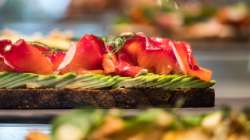 [esc]
[esc] serves up fresh brewed coffee, healthy juices and quickly prepared meals in a casual and convenient atmosphere. At night [esc] transforms into a welcoming wine bar featuring rare wines by the glass and light bites.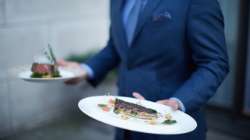 DINING IN SILICON VALLEY
Allow our team of passionate event planners and chefs take care of every detail to ensure your next event is a memorable one. Whether at home or at the office, we'll design delicious menus, set up with the exceptional décor and most importantly, leave your space just as it was before we arrived. To learn more contact our catering team at catering.siliconvalley@fourseasons.com