Located in the epicenter of technology and innovation – and just minutes from San Francisco and San Jose airports – Four Seasons Hotel Silicon Valley provides an idyllic backdrop for your next automotive event, while scenic, winding roads guide your guests along California's beautifully rugged coastline.
Cars Can be Displayed on the Front Drive

6

Event Guest Parking Spaces

220
Advantages of Our Location
Multiple outdoor vehicle spaces are available. Showcase up to 12 cars simultaneously throughout the property. Impress arriving guests by parking up to six cars on the Front Drive.

Electronic Charging Station

Your guests have access to private garage space, including an electronic charging station.

Capture the Beauty of Northern California

Scenic roads wind through lush forests and offer unending ocean views, making Palo Alto the ideal destination to hit the road in style.

Palo Alto offers a uniquely easy location, just minutes from both San Francisco and San Jose airports, Stanford University, and nearby tech giants.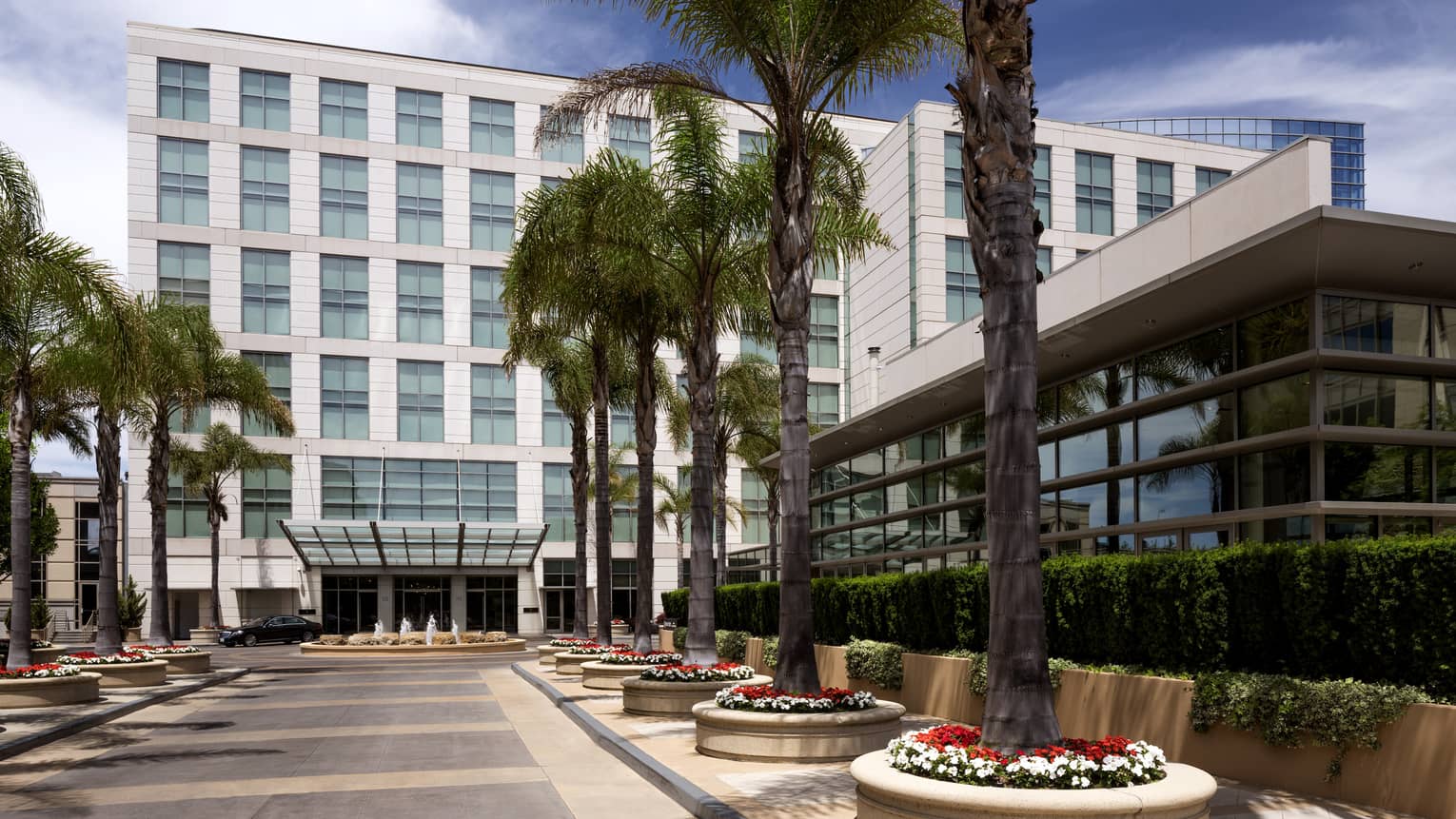 EXCLUSIVES AND BUYOUTS
Take over the entire property! Your group will enjoy complete privacy, total access to amenities and services, and unlimited opportunities to wow your guests.
The Details
Capacity
6 cars can be displayed on the front drive
7 event spaces
200 guest rooms, including 27 suites
130 indoor parking spaces for event guests
90 outdoor parking spaces for event guests
2 petrol stations within 1 kilometer (.6 miles) of the property
Airports & Transportation
25 minutes from the Mineta San José International Airport (SJC)
30 minutes from the San Francisco International Airport (SFO)
50 minutes from the Oakland International Airport (OAK)
Parking, Valet & Services
24-hour security
Secure, private garage entry
Gated garage and valet parking
On-site car wash upon request
Electronic charging station
Front drive staging
Front drive terrace staging
Courtyard staging