THE TEAM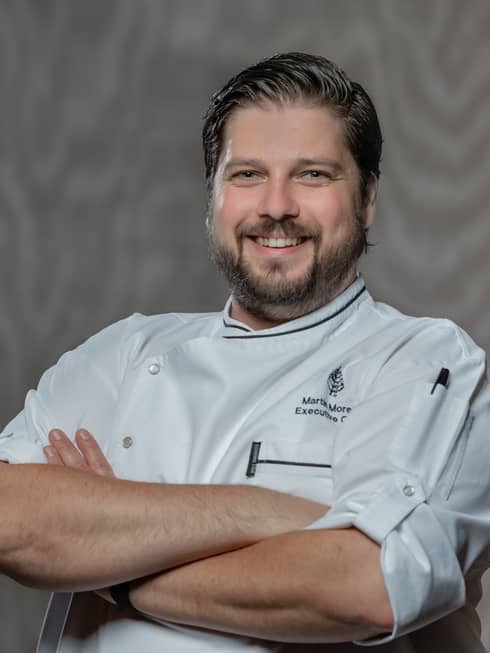 MARTÍN MORELLI
EXECUTIVE CHEF
Martín Morelli began his culinary journey in his home country of Uruguay at the former Four Seasons Resort Carmelo. Morelli has always had an appreciation for avant-garde techniques while remaining loyal to his minimalist culinary roots. His innate creativity and enthusiasm for experimentation has led him through various kitchens in South, Central and North America. The menu at Quattro speaks to everything he loves about Italian cuisine: simple, rustic, and designed to be enjoyed over multiple courses.
Events
Daily

Work & Graze

Make [esc] your office for the day and enjoy outdoor seating, unlimited coffee or tea, [esc] Salad or Sandwich lunch, and premium Internet access. Cost is USD 50 per person per day.
Perfect for special occasions, this intimate and customized culinary lesson lets you in on cooking and plating secrets from our chef at [esc], followed by a convivial dinner at Quattro.

Let us take you on an exclusive tour of the 95-acre Byington Vineyard & Winery in the nearby Santa Cruz wine region. Sample award-winning Pinot Noir and Chardonnay before enjoying a gourmet picnic, served alongside views of Monterey Bay and redwood forests.