My Four Seasons
A Bedouin Dinner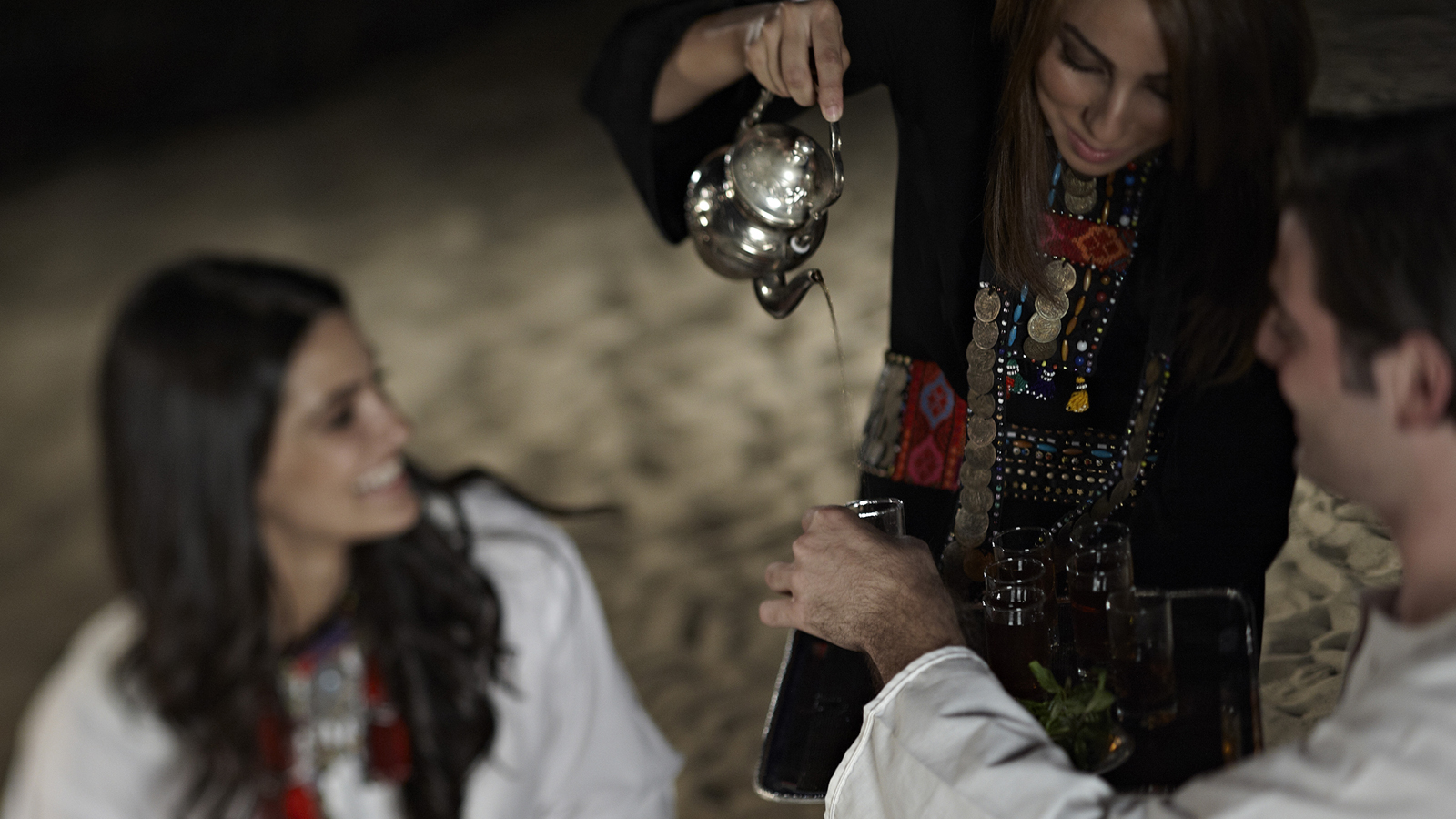 Atrek through the desert is steeped in romance and excitement. Here at the Resort, we get straight to the most appealing part: a delicious rustic meal under an endlessly starry sky, where the shadows and firelight dance invitingly and the sound of waves on the shore mixes with the exhilarating notes of traditional music. Our Bedouin Dinner, held on the sands of our Red Sea shorefront, is truly a feast for the senses.
Start your evening with a warm welcome and a glass of karkadee, a traditional welcome drink of sweet, chilled hibiscus tea. Kick off your shoes and find a comfortable table inside an airy tent swathed in rich textiles. There, you'll enjoy an enticing selection of authentic Egyptian dishes, including cold and hot mezzeh, dishes expertly grilled on the beach and classic Arabian sweets. If you wish, you may try your hand at creating freshly baked Bedouin bread.
Unforgettable entertainment in the warm evening air awaits, including an accomplished belly dancer demonstrating the art form's fluid movements, an Arabic takht playing traditional music, incredible fire dancers and—of course!—camel rides along the beach. A shisha corner is available, with tobacco flavours that include apple, peach, melon, mint, apple-pineapple and lemon-mint.
Don't miss this peek into a little-known culture, interpreted Four Seasons-style…and don't forget to locate the low-light setting on your camera so you can capture every fun detail.
More Four Seasons Stories