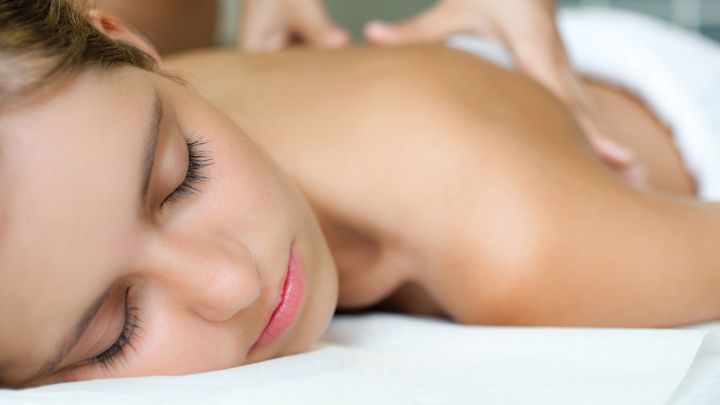 ESPA facials begin with a detailed consultation and in-depth skin analysis using Skin VisionTM technology to identify skin conditions not visible to the naked eye. Your facial is specifically tailored to you, to include cleansing, exfoliation, steam and extraction where necessary, and a treatment specific massage, mask and intensive serum. Finally, skincare products are chosen for your individual needs to achieve the best possible results.
LIFT & FIRM FACIAL
An advanced facial using Super ActiveTM product to improve skin tonicity and firmness and enhance cellular regeneration. This facial uses Tri-ActiveR ingredients combined with specialized facial massage lifting techniques to help combat the signs of ageing, stimulate collagen production and deliver intensive results; the benefits of which can be seen immediately.
SKIN BRIGHTENING FACIAL
This revitalising facial treatment helps refresh tired skin, giving a noticeably brighter and naturally radiant appearance. A special application of ESPA Skin Radiance Moisturizer; rich in natural AHAs and BHAs from Hawaiian Algae and Meadowsweet, helps to smooth, reduce irregular pigmentation and brighten the skin to deliver instant results.
HYDRATION FACIAL
An intensive and regenerating facial for dehydrated skin leaving it supple and nourished. Gentle cleansing and exfoliation help the skin absorb replenishing face treatment oils and masks to deeply moisturize and soothe the complexion. This rehydrating facial leaves skin smooth and feeling rejuvenated.
SKIN PURIFYING FACIAL
Ideal for oily, congested and problematic skin, or those suffering with hormonal imbalance. This deep cleansing facial helps to regulate oil secretions and refine open pores. Essential Cleansing Mask with Kaolin Clay and Benzoin draws out impurities and calms the skin encouraging a more balanced and clearer complexion.
DEEP-CLEANSING FACIAL
This deep-cleansing facial helps to regulate oil secretions and refine open pores. Organic Mandarin and Kaolin clay, which are naturally decongesting and anti-inflammatory, are used to soothe and calm the skin, encouraging a more balanced and clearer complexion.
LIFT & FIRM EYE TREATMENT
Perfect for those who are concerned with the first signs of ageing around the eyes. An effective firming and hydrating treatment, helping to reduce the appearance of fine lines and relieve tension from eye-strain and computer headaches. Incorporating a cleanse, exfoliation, massage and application of our Lift & Firm Intensive Eye Serum.
Note: Prices are subject to 15% service charge (applicable government taxes included).