Every Day

9:00 am – 9:00 pm
Favourites
A tribute to the many tales of love that the Coco de Mer has inspired throughout the ages, this sumptuous ritual encourages you to love yourself.

Details

The cool night breeze and the sounds of the Indian Ocean reveal the power of nature during this gentle and healing rooftop massage, which relieves emotional and physical tension.

Details
Spa Services
Wellness Services
Practise with our resident yogis during a private or group class at our outdoor yoga pavilion, atop the Resort within the jungle canopy overlooking the Indian Ocean – or anywhere else that moves you.
The Team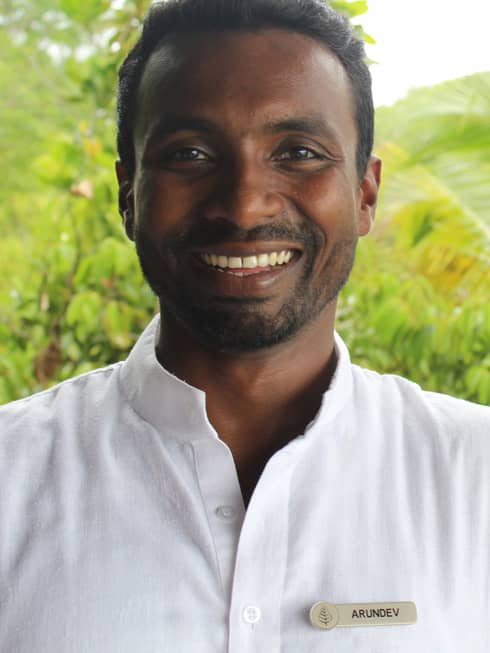 Yogi
Arun Dev
Arun is a yogi, Ayurvedic therapist and fitness instructor with a passion for uncovering the synergy between physical and spiritual well-being. He aims to live his life like his gurus, with a balance of proper exercise, breathing, relaxation, diet, positive thinking and meditation. "Yoga is 99% practice and 1% theory," he says. "Do your practice and the rest will follow."
"Yoga is not about touching your toes. It's about unlocking your ideas about what you want, where you think you can go and what you will achieve when you get there."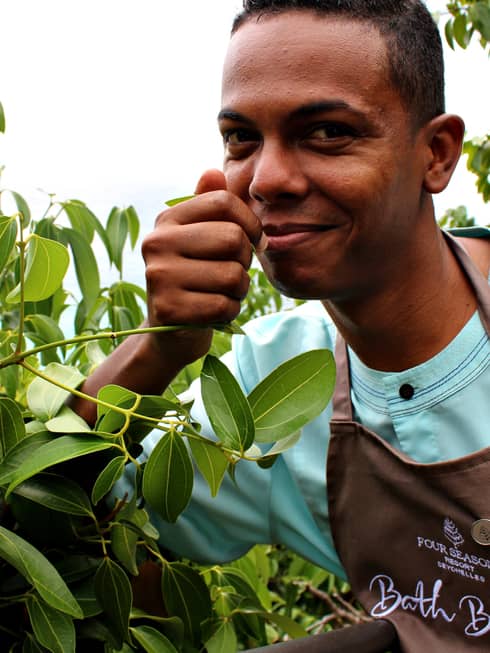 Bath Butler
George Monty
Born and raised in Seychelles, George knows better than anyone the power of nature. He grew up on Mahé Island, in neighbouring Baie Lazare, surrounded by fruit trees and spice plants, where his mother taught him the Creole secrets and recipes that he still draws on today. You'll often find him scouring the Resort's 170 acres (69 hectares) of jungle hillside, on the search for different ingredients and fresh inspiration.
"After a long day, my mother would prepare a bath made with fresh cinnamon and lemon tree leaves to help soothe and revive me. To prepare the same style of bath for our guests is very nostalgic."
Whether you're looking for a spiritual journey or are drawn by the power of the ocean, our holistic, multi-day spa journeys are tailor-made just for you.

Details

With jasmine to stimulate the flow of love, rose to promote deep love and orange blossom to uplift the soul with higher energy, this side-by-side couples' experience opens your energy fields and harmonizes mind, body and spirit.

Let our dedicated Bath Butler draw you a bath to help cure whatever ails you – or simply to set the mood – in the comfort of your private villa.

Details