COUPLES' EXPERIENCES
Discovery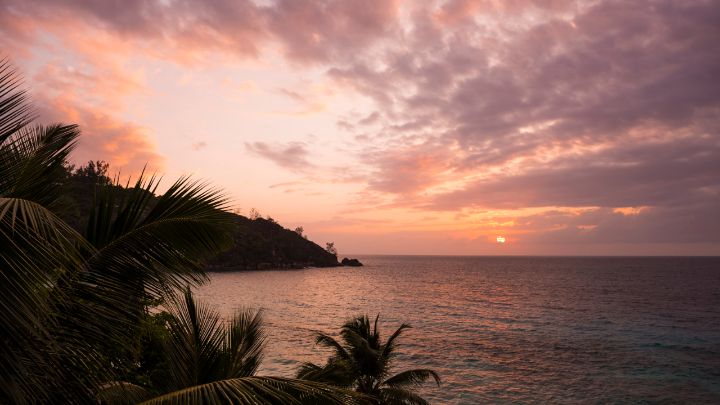 Discover the wonders of Seychelles together with these unforgettable experiences.
Choose your path together and discover unforgettable experiences such as yoga at our hilltop Spa, a mountain meditation overlooking Petite Anse or the chance to create your own landscape with the Postcard from Paradise experience with a local artist.
Yoga
Mountain Meditation
With two resident Yogis, Four Seasons Resort Seychelles has a variety of weekly group yoga sessions, as well as the opportunity for private sessions either in your villa or at the Spa. Connect and revitalise together during your wellness discovery.
Discover Seychelles
Discover the best view of Petite Anse from the mountaintop and meditate with the awe-inspiring nature as your backdrop. A short hike with our Yogi up the mountainside will lead you to a secluded spot where you can enjoy a quiet moment together through the art of meditation.
Allow our Concierge team to help you plan your discovery of Seychelles, connecting you with local attractions, tour guides and transport to suit your individual needs. Whether taking a tour of Victoria, cruising on a ferry to Praslin or La Digue to see the famous Coco de Mer, or flying high over scenic views in a helicopter tour, our team are here to guide you every step of the way.