On-Site Reservations Specialists
Expertly knowledgeable about all elements of a safari vacation, our dedicated team of reservation agents are here to help you plan every step of your Serengeti adventure. From advising on the best international flight route, to arranging exciting game drive excursions or ensuring tailored menus to suit dietary preferences, our specialists will help you make the perfect arrangements for an unforgettable stay. Meet our team of Serengeti experts below.
BENEFITS OF CALLING US TO RESERVE YOUR STAY
Your agent owns your reservation, from the first call up to your arrival.
You don't have to navigate an automated voice system.
You will speak with an agent who has first-hand knowledge of the property.
You will get personalised insights from a local resident.
Your special requests will be noted and met.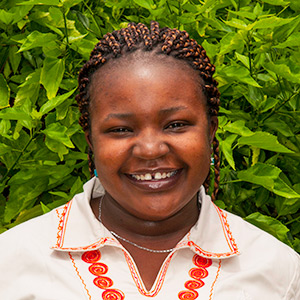 Sophia Kimario, Reservations Agent
Start Year at Four Seasons Safari Lodge Serengeti: 2012
Not-to-be-missed Safari Experience: "Discover the breathtaking views of the wilderness from above on an early morning Hot Air Balloon Safari. Soaring up high or hovering close to the treetops, the balloon flight allows you to see the incredible movements of the wildlife in the active early morning time, while the warm glowing colours of the rising sun creates a magical African sky."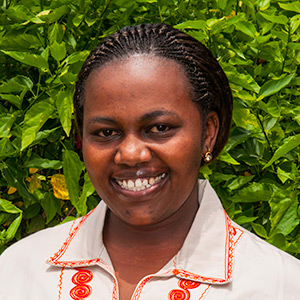 Brigitte Kimaro, Reservations Agent
Start Year at Four Seasons Safari Lodge Serengeti: 2013
Favourite Lodge Amenity: "Dining at our Boma Grill restaurant. The live Maasai performance is a very special thing to witness and creates such a magical atmosphere in the intimate restaurant setting. In addition to the performance, you can enjoy dinner around the traditional bonfire, with a chance to sample some of the best local ingredients in authentic Tanzanian and African dishes."
Adela Julian, Reservations Agent
Start Year at Four Seasons Safari Lodge Serengeti: 2012
NOT-TO-BE-MISSED SAFARI EXPERIENCE: "After long journeys across the Serengeti Plains, relax by experiencing our signature Kifaa massage – perfect for just after your arrival (advance reservations recommended) or following a game drive. This locally inspired treatment uses a heated "rungu" stick, which is a smooth wooden baton used by Maasai warriors, to ease out tension in the body and is complemented by the use of traditional Tanzanian Baobab oil, to leave you feeling completely refreshed."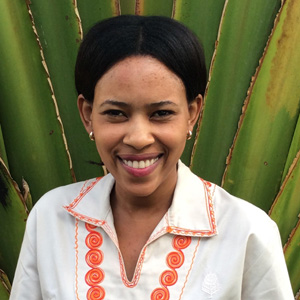 Sabrina Gabriel, Reservations Agent
Start Year at Four Seasons Safari Lodge Serengeti: 2016
Pre-Arrival Advice: "If you are a couple on honeymoon, or are simply looking for some quality time together, consider a safari experience that combines both thrilling animal sightings and time to relax. By booking our Adventure and Rejuvenation package, you are able to explore wildlife viewings in our safari vehilce and on a hot air balloon safari, while also having three signature spa and wellness experiences to ensure time for relaxation during your stay and keep you refreshed for the next day on safari."