Destination
Beyond the Serengeti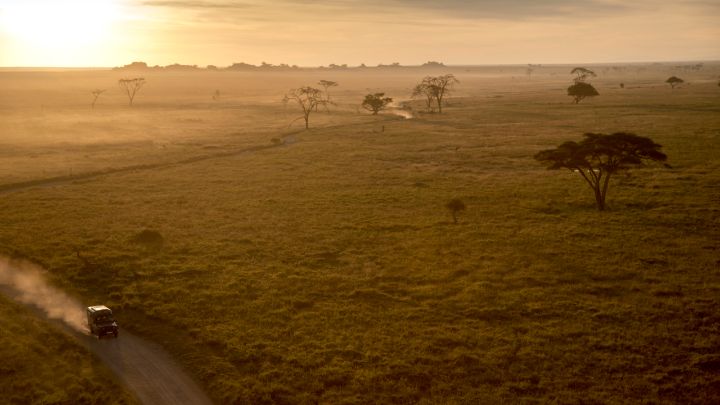 Home to the Serengeti National Park and the incredible wildlife that lives within it, Tanzania is known as one of the world's most prestigious safari destinations, yet it is not only the animals of the wild that make this country such a thrilling place to visit. From snow-capped mountain peaks to rolling acres of picturesque coffee plantations to the spice-rich island of Zanzibar, Tanzania and its surrounding regions have so much to offer.
If you are looking to extend your Serengeti safari, allow us to inspire you with some highlights of this diverse and captivating region. Our On-site Reservations Specialists can help talk you through further details of all experiences and are on hand to assist you with making the on the ground arrangements for your pre- or post-safari adventure.
The Safari Circuit

Whether you wish to spend a few nights in the historic wilderness of the Ngorongoro Crater or have a desire to spread your wings to see more of Tanzania, allow our expert Reservations team to guide you on your journey through recommendations on route planning, connections and the best safari guides and accommodations for each region.

If you wish to follow a safari circuit within Tanzania, set off directly from Arusha and experience a few days exploring Lake Manyara and the Tarangirie National Park during your time in a private wildlife concession with Chem Chem Lodges. Continue your safari circuit by heading north to the famous Ngorongoro conservation area and once there, relax with a stay at Gibb's Farm. Situated on the surrounding slopes of the crater, this self-sufficient farm allows you to enjoy the tranquility of nature alongside fresh, organic produce and home-grown coffee. Finally, drive north once more into the heart of the Serengeti to arrive for your safari adventure at Four Seasons Safari Lodge.

Should you wish to experience a dual-country safari, recommendations can also be made for an extended safari in Kenya.
Immerse Yourself in a cultural journey through Arusha

If you have a late night arrival into Kilimanjaro International Airport, there could be no better place to recuperate from the jet lag than at one of Arusha's picturesque coffee lodges. Nestled between acres of rolling coffee fields, the lodges provide a sense of serene escapism in which to relax into your safari adventure. Take a morning stroll of the nearby plantation or discover the step by step process in which coffee is produced. By afternoon, enjoy the tranquility of the grounds with a fresh pot of Tanzanian coffee or visit the nearby workshop of local craftsmen and women to browse a collection of Maasai beaded jewellery and accessories. Enjoy a locally inspired dinner before a good night's rest ahead of your early morning bush plane departure to Serengeti from Arusha Airport, just a five minute drive away.
Discover historical Stone Town in Zanzibar

With architecture that dates back to the 19th century in styles that represent Arab, Persian, Indian and European influences, Stone Town is the historical heart of the island of Zanzibar. Due to the presence of so many symbolic and prominent artefacts, Stone Town has been listed as a UNESCO World Heritage Site. Stone Town forms the old part of Zanzibar City - the island's capital, and captures the essential characters that have become the basis of Swahili culture today.
Climb Africa's Highest Peak: Mount Kilimanjaro

Perhaps one of the most identifiable symbols of Tanzania, Mount Kilimanjaro draws climbers to its slopes throughout the year, with many travelling from all around the world. A gradual, yet continual climb challenges each hiker's ability to manage the physical exertion with the increasing altitude as you move continuously towards the summit for an unforgettable sunrise view. The length of time required to complete the climb may vary to suit individual levels and preferences, yet a guideline from most hiking operators is between five and nine days.
Trek with the mountain gorillas in Rwanda

Embark on a quest through Volcanoes National Park to trek alongside some of the 800 remaining mountain gorillas. Led by an expert tracker guide, climb the slopes of the Virungu Volcanoes in search of a magical sighting of a mountain gorilla. With flight connections between Kigali, Rwanda's capital city, and the Serengeti, take the opportunity to combine your safari adventure with an up close encounter with one of the world's most incredible species.
The bush and the beach

After the adrenaline of early morning game drives and hours on the move along the hot, dusty safari roads, where could be a better place to relax than the powder-white shores of Seychelles? Depart the Serengeti on a late morning flight from Seronera and enjoy an afternoon discovering the coffee plantations and local artistry of Arusha, spending the night at a picturesque coffee lodge. The next morning, fly out of Kilimanjaro International Airport for a short flight alongside the mountain itself, before connecting to Seychelles via Nairobi, allowing you to arrive and check in to your treetop villa at Four Seasons Resort Seychelles by early that evening. Learn more about a safari and beach combination with our Safari Unplugged package.
A golfer's paradise - oceanfront fairways await in Mauritius

If a round on an Ernie Els Design course overlooking the turquoise waters of the Indian Ocean lagoon would be considered your favourite pastime, look no further than a post-safari stay at Four Seasons Resort Mauritius at Anahita. Offering unlimited, complimentary golf to all guests, the Resort is located on the island's scenic east coast, where the course meanders through rugged outcrops and lush vegetation. Enjoy a backdrop of the iconic Bambou mountain and azure waters, as you play along any of the six oceanfront holes. With direct flights between Nairobi and Mauritius several times a week, rejuvenate from the early safari mornings with an overnight stay in Arusha, before making the morning connection from Kilimanjaro International Airport to Nairobi.