Function Rooms
Ara I + II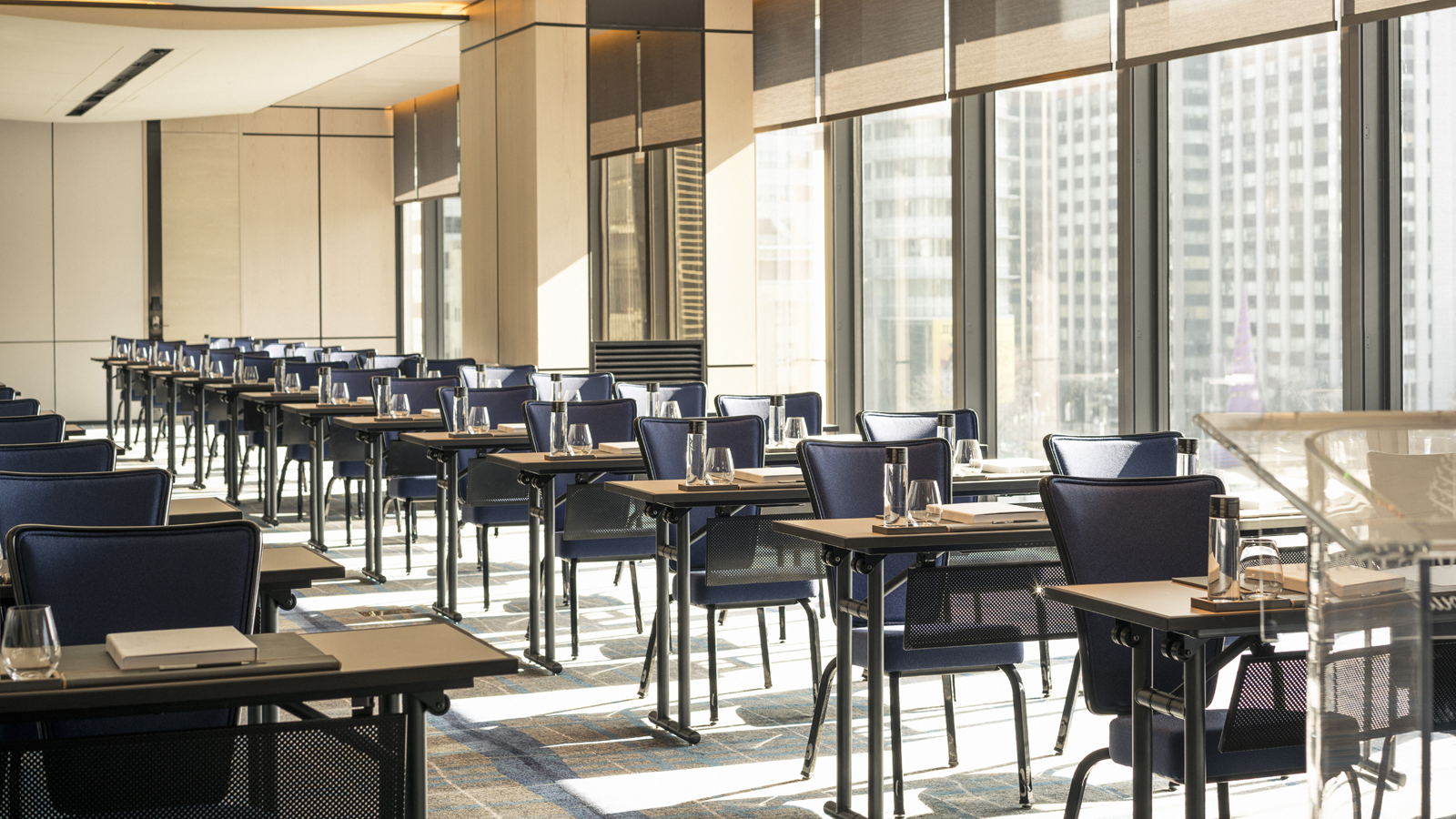 The 187-square-metre (2,013-square-foot) light-filled Ara I + II in Four Seasons Hotel Seoul is ideal for large social events, meetings or conferences. The function room can be separated into Ara I and Ara II for more intimate events.

Why You'll Love It
City Views
Located on the sixth floor, Ara I + II offers stunning views of Seoul's cityscape below.

Adjustable Space
This room can accommodate up to 145 guests with separate, flexible function rooms, Ara I and II.

High-Tech
This room is equipped with high-speed Internet access and state-of-the-art audiovisual equipment, including built-in projection screens.

Seating
Classroom
Hollow Square
U-shape
Theatre
Reception
Banquet rounds
Conference/Boardroom

78
54
62
133
145
100
56

Room Features
Internet access
State-of-the-art audiovisual equipment

Size
Area
Dimensions
Height

187 m2 (2013 sq.ft.)
24.6 x 6.6 m (80.7 x 21.6 ft.)
3.6 m (11.8 ft.)