From Korean cultural landmarks to fine dining, lively nightlife, fashionable shopping and access to the great outdoors, Seoul boasts it all. This Asian metropolis is your hub for the perfect urban getaway. Here are 10 ways to make sure you don't miss anything in South Korea's lively capital.
The centuries-old capital of South Korea, Seoul is Asia's greatest overlooked gem. Set in a stunning mountain valley, the city has a bevy of beautiful historical monuments, including medieval palaces, ancient walls and reverential temples. But Seoul is no dinosaur—its 10.1 million citizens revel in the city's contemporary spirit while honoring its rich heritage.
Seoul tourist attractions
Seoul is enormous, and deciding where to begin your visit can be daunting. Launch your tour at Gyeongbokgung Palace, in central Seoul, where the kings of the Joseon dynasty once held court.
From the palace, make your way through Gwanghwamun Square, where you can admire statues of South Korea's two greatest heroes: King Sejong the Great, a 15th-century king who invented the Korean writing system, hangul; and Admiral Yi Sun-shin, the 16th-century naval commander whose brilliance is often compared with that of England's Admiral Horatio Lord Nelson.
Past the square, turn left and follow the Cheonggyecheon, a recently restored stream, until you reach Myeongdong, the heart of Seoul's shopping scene.
The arts
Photography courtesy Four Seasons Hotels and Resorts
The Seoul Arts Center, in Seocho, is not only home to fantastic revolving fine-art collections—it recently hosted a hugely popular steampunk exhibit—but it's also the base of the Seoul Philharmonic Orchestra. With events and live music every week, the Center is Seoul's rhythmic hub for music lovers.
For Korean artwork, visit the National Museum of Modern and Contemporary Art, whose three locations around South Korea offer cultural art and education. The Seoul Olympic Museum of Art (SOMA) houses an impressive array of art presented in six exhibits that fill a two-storey structure and lead to an outdoor sculpture garden. Affiliated with the museum, the SOMA Drawing Center offers classes for budding artists.
Cultural dining in Seoul
Begin your culinary adventures with a visit to the ZenKimchi blog; then embark on a Korean food tour. Try the Groovy Hongdae Stroll tour for a chance to explore the quirkiest food options in the city's bohemian art centre. The tour includes a stop at the Hello Kitty Cafe, a restaurant with a live sheep inside and a beer hall shaped like a castle.
The most exciting food experience in Korea is, of course, Korean barbecue—sizzling beef and pork prepared in the middle of your table. Head to the riverside neighbourhood of Mapo, and stroll through Galbi & Daweji Jumulleok Alley for the best selection of barbecue restaurants in the city. Don't miss Jobakjip, Wonjo Taesunjip or Mapo Wang Galbi, all of which offer authentic menus.
Seoul's nightlife scene
Koreans like to party, and they know how. A night out in the university district of Hongdae will get you in touch with Seoul's wilder side. Head to Club FF, one of Korea's best venues for eclectic music and live bands. (Korea Gig Guide will help you find out where the best groups are playing.)
Suzie Q is one of Seoul's original LP bars, where you can request classic rock, jazz, blues and more contemporary tunes from the DJ, who will spin it all on real (and really old) vinyl.
Head to Gangnam to visit Soul's largest club, Ellui. This venue boasts an impressive list of international and Korean electronic artists playing every weekend. Be sure to end the night at a noraebang, or karaoke singing room, where Koreans go to serenade their friends and co-workers with '80s ballads and one-hit wonders.
Day trip to Suwon
For the perfect cultural day trip, hop a train out of Seoul Station to nearby Suwon. There are English-speaking ticket sellers and bilingual ticket-vending machines, and trains are comfortable, with reserved seating. It's 20 miles (32 kilometres) south to the city of Suwon, the last completely walled city in Korea.
Once in Suwon, you can visit Hwaseong Fortress, the wall surrounding the city and the palace of King Jeongjo. From this 1790s structure you can look out on modern Gyeonggi-do province's sprawling modern side. Catch a bus to the nearby folk village in Yongin, where you can see how Koreans lived centuries ago and maybe even see the filming of a historical drama. Before you take the train back to Seoul, stop for dinner at Silla Galbi, the best barbecue restaurant in town.
Gyeongnidan craft beers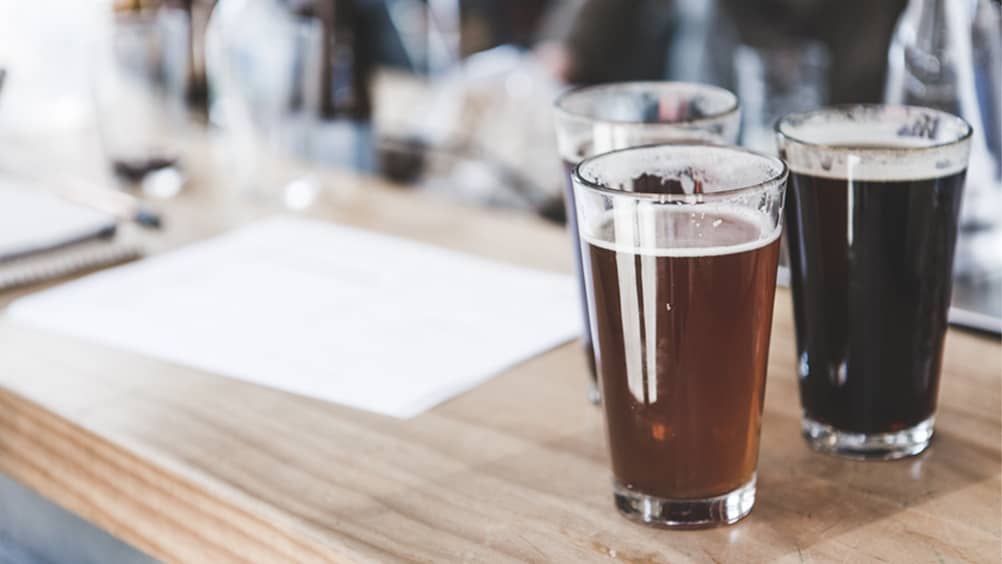 Photography courtesy Magpie Brewing Co.
Gyeongnidan craft beer village is the antidote to Korea's mass-produced beers. Located over the hill from Itaewon, Gyeongnidan is where beer enthusiasts go for a pint: Magpie Brewing Co. and The Booth are two of the best spots to try. The nearby Haebangchon district (HBC) is home to some of the best restaurants, bars and cafés in the city.
The DMZ
The border between North and South Korea known as the Demilitarized Zone (DMZ) is 35 miles (56 kilometres) north of Seoul and worth a visit for its historical significance. Join a tour with the United Service Organizations for a thoughtful and historical foray to the dividing line that bisects the peninsula. Here, you'll walk through an infiltration tunnel built by North Korean soldiers, peek into the secretive country at the observatory and take a tour of the Joint Security Area, where South Korean soldiers peer over at the North. It is perfectly safe, though you will be asked to sign a waiver. You're sure to leave the DMZ with a real-world reality check on the dividing nature of war.
History in Insadong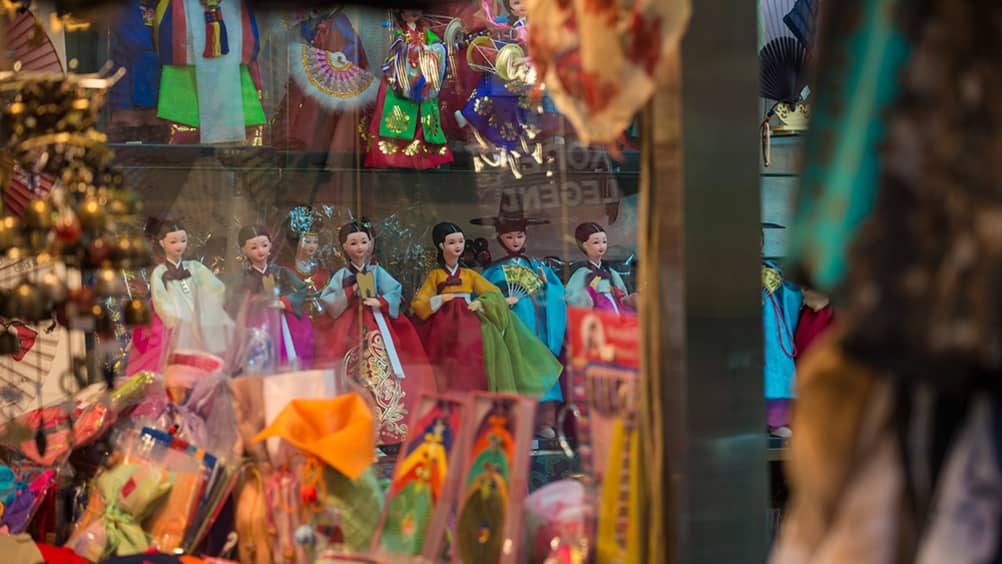 Photography courtesy Four Seasons Hotels and Resorts
The historical neighbourhood of Insadong, even though it's become very touristy, is worth visiting for the galleries. Gallery NoW is home to some of the best contemporary photography in the country, and Gallery Grimson, which hosts contemporary art, is worth a visit to see Korea's latest masterpieces.
Insadong is also the locale for enjoying traditional tea shops. Try O'sulloc for a range of green teas paired with light snacks. Insadong's Jogyesa Temple is right in the centre of town. Though most Korean temples stand on remote mountainsides, Jogyesa Temple, capital of the Jogye Order of Korean Buddhism, is easy to access and worth a visit if you prefer to be close to the city centre.
Shopping in Gangnam
Photography courtesy Four Seasons Hotels and Resorts
Gangnam is the place to go for luxury shopping in one of Asia's most fashionable cities. Hit up Garosu-gil, the Galleria Department Store, and Apujeong Rodeo Street for high-end shopping—all the top brands are represented. Do be careful where you get your top brands in Seoul—stick to salubrious-looking retailers that take major international credit cards, or you could find yourself with an overpriced fake.
Seoul's great outdoors
Seoul is ringed by beautiful mountains, and you should not leave the city without lacing up your hiking boots. Take a hike up the northern peaks in Bukhansan National Park; the Obong Course takes roughly two hours to complete and covers a beautiful 6.5 kilometers (4 miles) past the Obong, or "Five Peaks," and along Songchu Waterfall. Although various hiking routes are available, this one is not difficult, and usually quieter.
For recreation closer to the city centre, stroll east along the Han River through Hangang Park, in the heart of Seoul, and cross the pedestrian bridge to Seonyudo Park—once the place where Yeouido neighbourhood got its water purified, now a lush park in the middle of the river. This half-hour perambulation allows for the perfect escape to nature.
Four Seasons Hotel Seoul