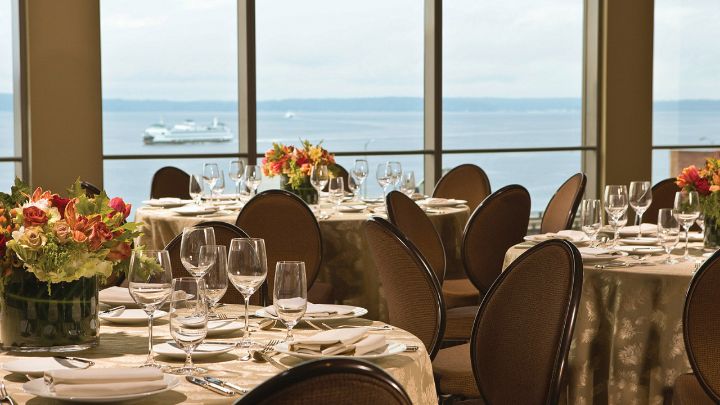 Celebrate your wedding night in a honeymoon suite at Four Seasons Seattle. Depending on the size of your event, and subject to season and availability, a complimentary room or suite will be offered for the bridal couple.
An Exclusive Vantage Point for Love
From the Ballroom to the poolside terrace, stylish indoor and outdoor Seattle wedding venues offer unmatched views to complement the most important day of your life.
SECOND FLOOR
Indicates function rooms with natural light or outdoor space.