Our Extraordinary Experiences
A Contemporary Glass Art Tour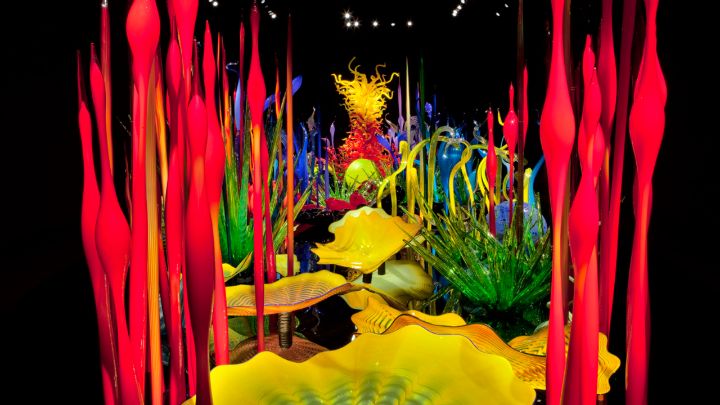 As an overnight guest of the Chihuly Up Close experience, enjoy a private outing to the Boathouse and Studio of renowned artist Dale Chihuly, followed by tickets to Chihuly Garden and Glass, a spectacular exhibition dedicated to the artist's work.
Experience the vision and exuberant personality of acclaimed artist Dale Chihuly through an exclusive partnership with Four Seasons Hotel Seattle. Start with a private visit to Chihuly's Boathouse and Studio on Lake Union. Closed to the public, the Boathouse is the studio and hotshop where Chihuly's artwork is created and you'll have the opportunity to see Team Chihuly blowing glass. It is home to a fascinating array of Chihuly's art and the quirky collections that inspire his work. At your leisure, you can explore Chihuly Garden and Glass to view the Washington-born artist's finest indoor and outdoor installations. Colourful, contemporary and cool: This is an up-close and personal way to get an insider's look at one of Seattle's most celebrated artists.
Reservations: Please make your reservation online or call +1 (206) 749-7000. For more details, please contact the Hotel. Some blackout dates apply. The experience is subject to availability and must be booked at least 72 hours in advance.