Function Rooms
Sycamore Room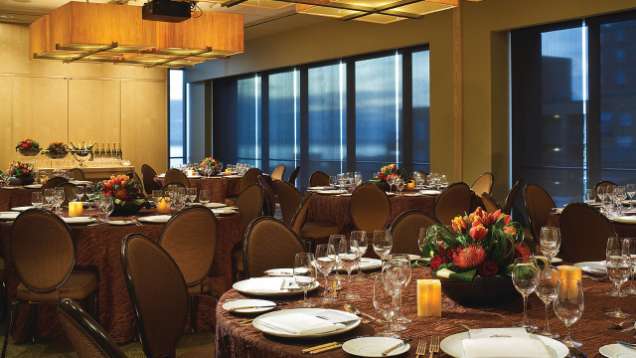 Drawing inspiration from the Pacific Northwest, the Sycamore Room presents a naturally lit space that seats 140 for a business seminar and up to 90 for a wedding banquet.
Endless Views
Gaze out over the waters of Elliott Bay through a wall of floor-to-ceiling windows. Another windowed wall opens up views of the city.
Light Inspired By Nature
Bringing Northwest elements into the Sycamore Room are contemporary chandeliers.
Space, Extended
Provide additional space for your guests to converse with one another, or talk discreetly on their phones, via the adjacent foyer.
Seating
Classroom
Hollow Square
U-shape
Theatre
Reception
Banquet rounds
Conference/Boardroom

72
42
30
125
140
90
30

Room Features
Breakout rooms, pre-function space and wired or wireless Internet access available
Natural light from floor-to-ceiling windows
Built-in screen and projector

Location
SECOND FLOOR
Size
Area
Dimensions
Height

130 m2 (1400 sq.ft.)
15 x 8.5 m (50 x 28 ft.)
3.3 m (11 ft.)