Especially over the past two decades, the Pacific Northwest has blossomed into the most prolific and prestigious winemaking region in the U.S. outside California. Washington is home to more than 750 wineries, most of them in the state's southeastern Yakima, Columbia and Walla Walla valleys, which are all three to four hours by car from downtown Seattle.
Fortunately, many of these acclaimed wineries have tasting rooms just outside Seattle, in the friendly, compact town of Woodinville, Washington. In 1976, Chateau Ste. Michelle confounded sceptics by opening a winery in this logging town–turned–bedroom community, about 20 miles northeast of Four Seasons Hotel Seattle. Today, Woodinville has more than 90 wineries and tasting rooms—most of them branches of acclaimed winemakers based elsewhere in the state.
Wine touring is now a favourite activity among Seattle visitors. There's even a crop of fairly small boutique winemakers within city limits—check the Seattle Urban Wineries website for a full list. Woodinville, however, is the best destination for both ardent oenophiles and novices. Pourers at the town's many tasting rooms tend to be knowledgeable about regional wines and more than happy to point visitors in the right direction. Here are six of Woodinville's most interesting tasting rooms.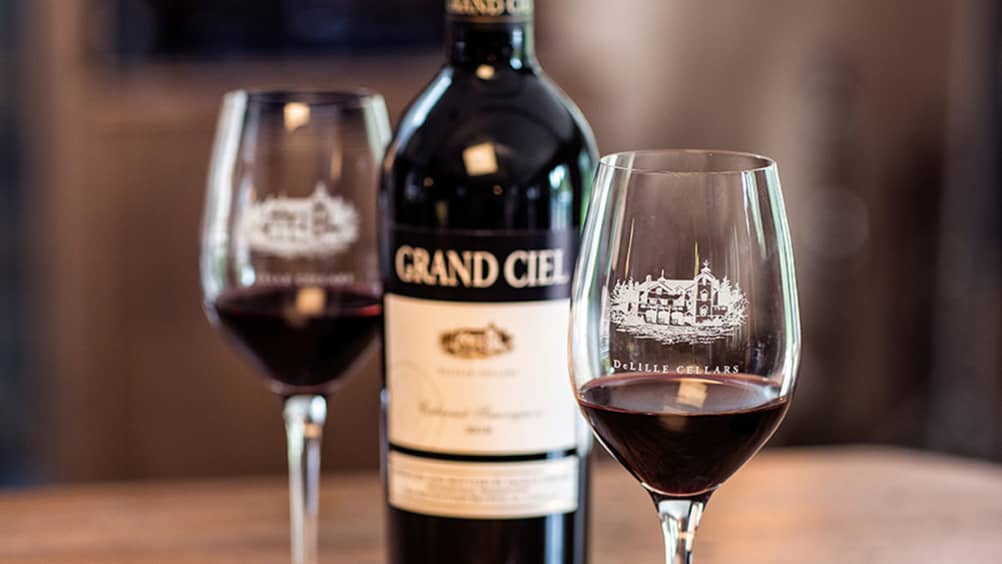 Photography courtesy DeLille Cellars
14208 Woodinville-Redmond Road NE, Woodinville, 1 425/877-9472

The vast majority of Woodinville's tasting rooms are clustered in a handful of contemporary shopping centers on the southeastern side of town, an area known as the Hollywood District. One of the luminaries in this neighbourhood, DeLille Cellars, has a lovely tasting room in a carriage house with a sprawling covered patio. This is a perfect spot for sipping the winery's outstanding limited-release bottlings that source mostly from the prestigious Red Mountain AVA (American Viticultural Area) in southeastern Washington's Yakima Valley. In addition to the traditional DeLille Cellars label, the winery has two specialty lines, Grand Ciel (offering high-quality Cabernet Sauvignon and Syrah) and Doyenne (devoted primarily to Southern Rhône varietals, including a racy Grenache-Mouvedre blend).
Chateau Ste. Michelle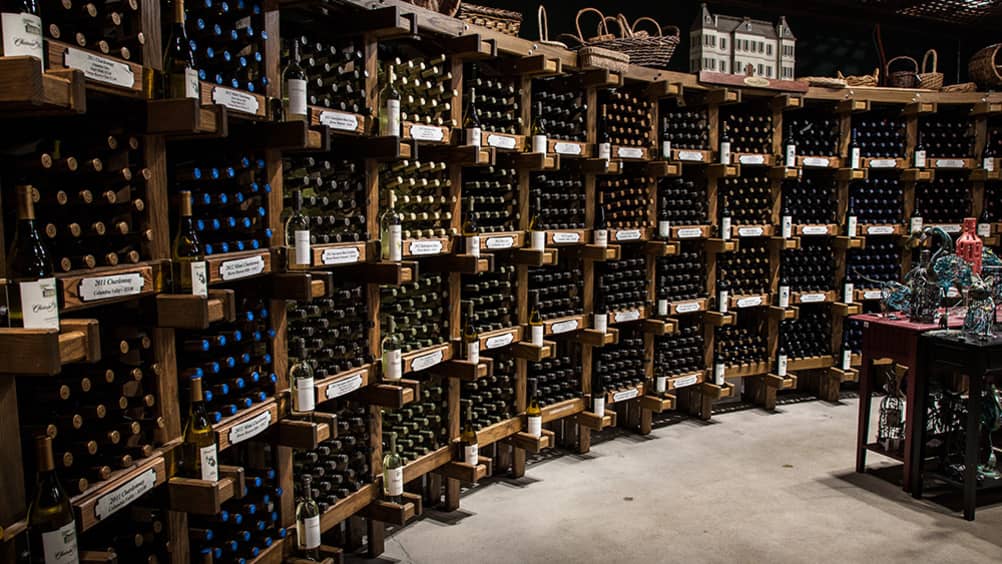 Photography 2013 Kevin Cruff Photography courtesy Chateau Ste. Michelle
14111 NE 145th Street, Woodinville, 1 425/488-1133

No tasting tour is complete without a visit to the grandest Woodinville winery of them all, Chateau Ste. Michelle, which pioneered the region's viticultural success. Peacocks strut on the 105 acres (42 hectares) of shaded gardens and neatly groomed lawns surrounding this French-style chateau, which houses one of the largest tasting rooms in the state. Free 35-minute tours are available, and in the cavernous—yet often crowded—tasting room you can sample anything from the winery's immense portfolio, which includes the Ethos, Eroica and classic Chateau Ste. Michelle labels.
With vineyards in several parts of the state, the winery produces just about every major varietal for which Washington is known (dry Riesling, Merlot and Cabernet Sauvignon are among the favourites), and at a range of price points. Pop concerts are presented all summer long at the winery's open-air amphitheatre—Sarah McLachlan; Merle Haggard and Emmylou Harris; John Legend; Steve Winwood; Ringo Starr; Lyle Lovett; Chris Isaak; and Crosby, Stills & Nash are among the many talents that have played the stage.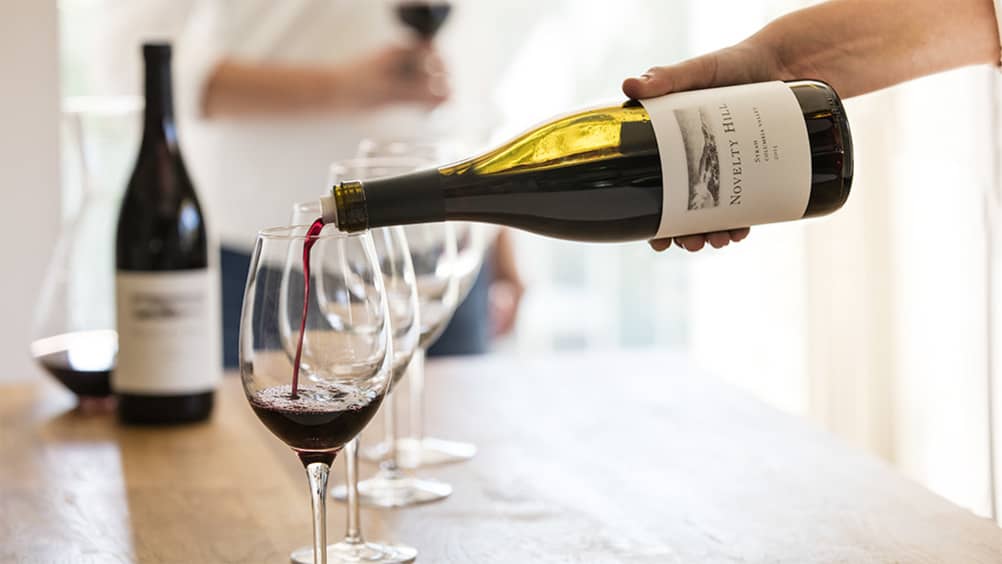 Photography courtesy Novelty Hill Januik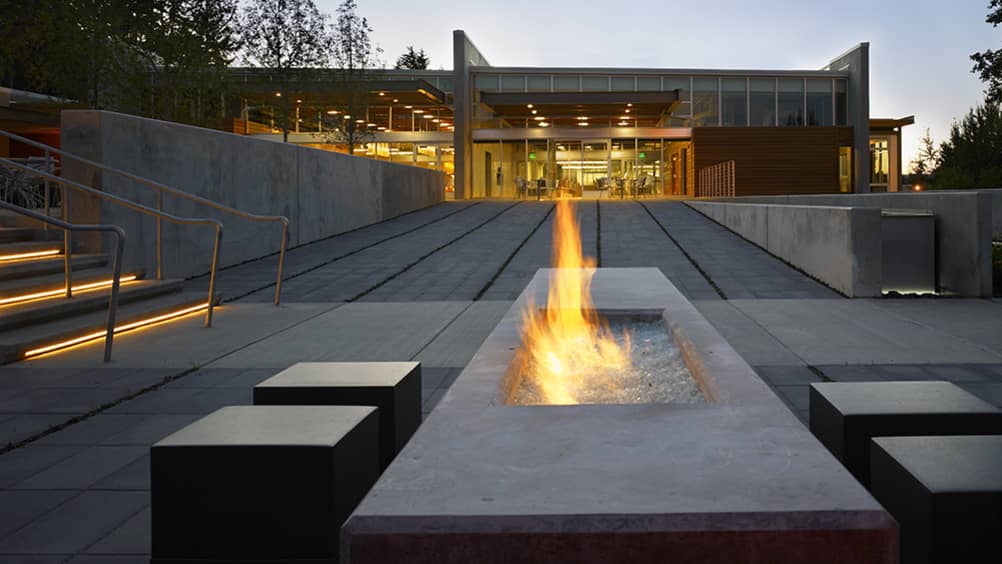 Photography courtesy Novelty Hill Januik
14710 Woodinville-Redmond Road, Woodinville, 1 425/481-5502

Occupying a sleek, contemporary facility surrounded by beautiful gardens, this light-filled building contains a pair of outstanding wineries overseen by one extremely talented vintner, Mike Januik. In the tasting room, you can mix and match from the Novelty Hill and Januik labels, both of which have garnered considerable acclaim for bold, aromatic Bordeaux and Rhône varietals. Friday through Sunday afternoons, you can nosh on brick-oven pizzas while you taste. Keep an eye out for the Januik Sagemoor Vineyards Sauvignon Blanc, Januik Klipsun Vineyard Merlot and Novelty Hill Stillwater Creek Vineyard Chardonnay.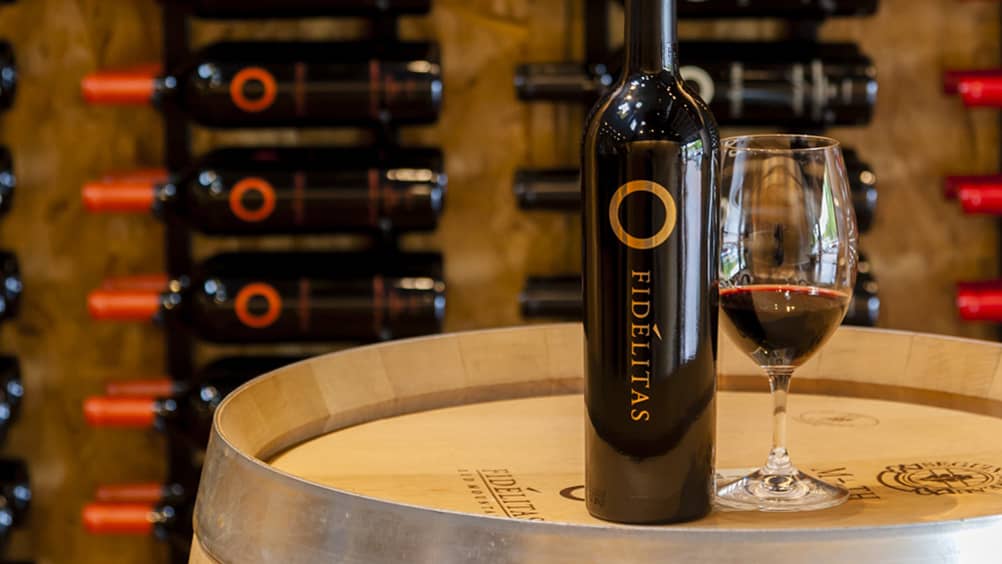 Photography courtesy Fidélitas Wines
14467 Woodinville-Redmond Road NE, Woodinville, 1 425/558-9001

A few steps from DeLille's tasting room, Fidélitas—whose main vineyard and winery are also in Yakima Valley's Red Mountain AVA—opened its Woodinville retail space in summer 2013. In addition to first-rate Merlot and Cabernet Sauvignon, Fidélitas has earned a reputation for a superb Malbec, a vibrant, fruit-forward wine that pairs perfectly with steak and lamb, as well as a zesty, nicely balanced white wine called Optu, a blend of Sauvignon Blanc and Sémillon.
14344 Woodinville-Redmond Road NE, Redmond, 1 425/242-8872

Sample this exceptional winery's impressively eclectic portfolio in the Hollywood District, just over the Woodinville border in the town of Redmond (famous for being the headquarters of Microsoft). From its principal winery in Walla Walla, Washington—one of the top wine towns in the Northwest—Forgeron produces everything from Italian crowd-pleasers like Sangiovese and Barbera to typical Washington wines like Cabernet Sauvignon, Merlot and Syrah to less common varietals for this part of the world, including Zinfandel, Petite Sirah, Primitivo and Marsanne.
F-100, 19501 144th Ave. NE, Woodinville, 1 425/483-7060

Several of Woodinville's tasting rooms are situated about 3 miles (5 kilometres) north of the Hollywood District, in the industrial-style Warehouse District just off Highway 522. This warren of squat buildings surrounded by parking lots and loading docks may lack curb appeal, but it's home to more than two dozen wineries and tasting rooms, including a number of smaller producers with cult followings. Baer—whose Ursa Columbia Valley blend (mostly Merlot and Cabernet Franc) was No. 6 on Wine Spectator 's list of the 100 most exciting wines of 2011—is open only on Saturdays or by appointment, but it's worth trying to make it here for a tasting. The unoaked Shard (as in Chardonnay) is also excellent. Note that Baer produces only a few hundred cases of each wine. Other Warehouse District notables within walking distance include Davenport Cellars, Efestē and Kestrel Vintners.
Lunch and dinner options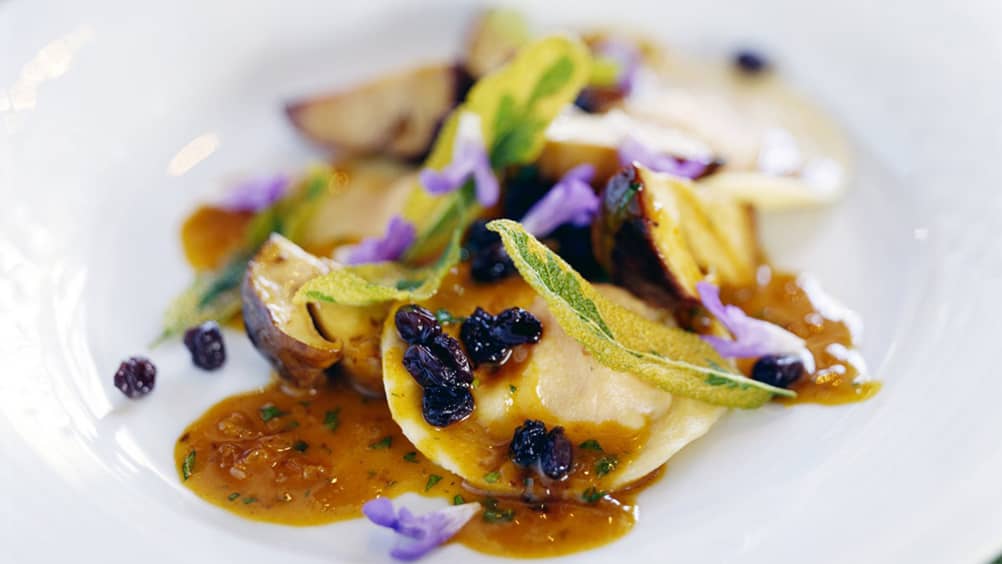 Photography Ron Zimmerman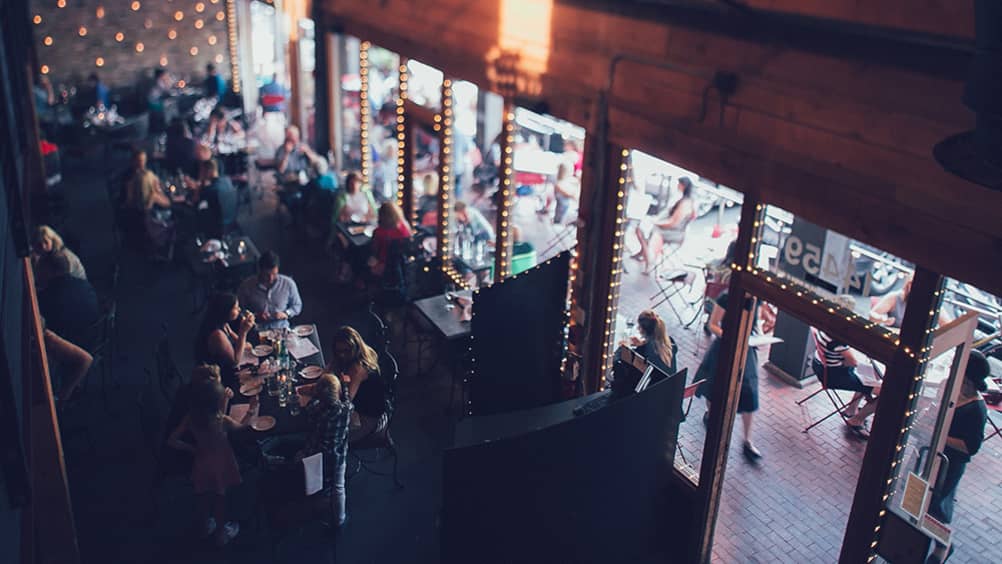 Photography Matthew Sumi, courtesy Purple Café & Wine Bar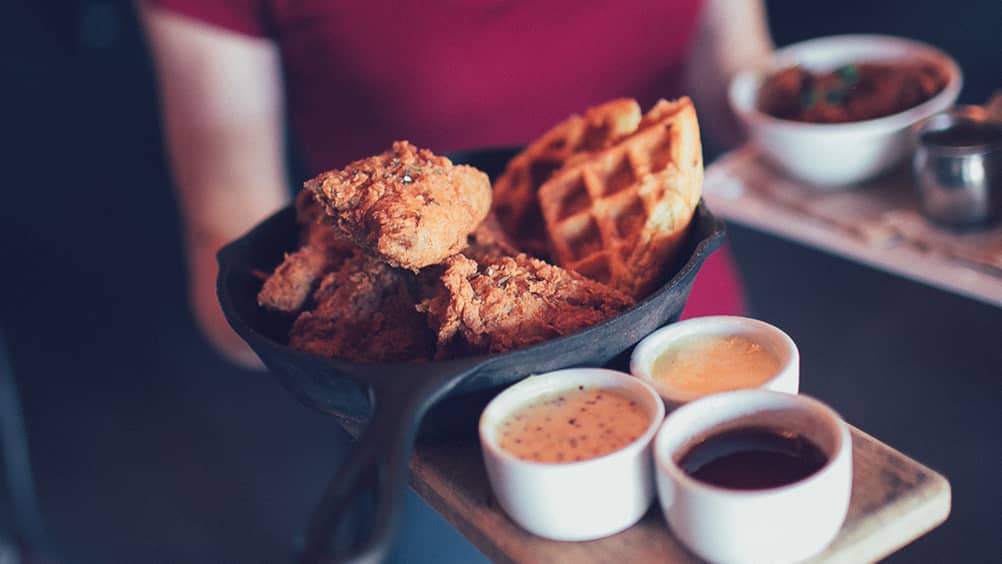 Photography Matthew Sumi, courtesy Purple Café and Wine Bar
Woodinville is home to one of the most celebrated restaurants in the Northwest, The Herbfarm, which lies in the heart of the Hollywood District and is renowned for nine-course dinners that show off a bounty of seasonal produce and locally sourced meat and seafood—expertly paired wines from the restaurant's 26,000-bottle collection are part of the experience. Reserve well ahead for this one. Terrific for lunch and dinner, Purple Café and Wine Bar serves a nice mix of creative salads, sandwiches, pizzas and pastas; you can order wine from an extensive list or try one of the flights, such as Bubbles, El Gaucho (Argentina) or Local Heroes (Washington wines).
Tips on getting around
From the Hotel, it's a 25-to-30-minute drive to Woodinville via Interstate 5, Highway 520, Interstate 405 and Highway 522. Alternatively, consider arranging transportation with one of the several companies that specialize in wine touring in and around Seattle. A couple of options are Bon Vivant Wine Tours, which offers both regularly scheduled and private customized excursions to Woodinville, and British Motor Coach, which escorts guests among the wineries in chauffeured Bentleys and Rolls-Royces.
Four Seasons Hotel Seattle