Situated in Puget Sound surrounded by the Olympic Mountain range, Seattle is an urban getaway in a beautiful natural setting. Amazing food can be had at any of the city's elegant restaurants or at bustling Pike Place Market, while views can be enjoyed by land or sea. We asked Tracie Kahikina, Head Concierge at Four Seasons Hotel Seattle, to uncover the best things to see and do in Seattle – from touring the city by seaplane to discovering the unrivaled Seattle Art Museum.
Best Seattle restaurants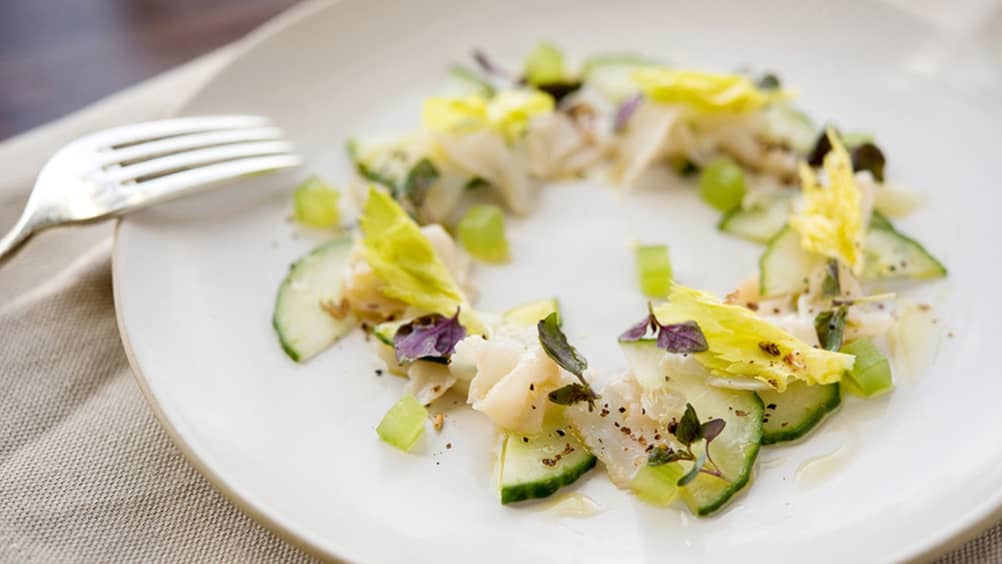 Photography courtesy Four Seasons Hotels and Resorts
The Capitol Hill neighbourhood offers guests some of the best dining in Seattle. Whatever type of cuisine guests are interested in, from uber-trendy gastropubs to authentic Italian dining, Capitol Hill has something for everyone. Tavern Law is a speakeasy featuring Prohibition-style cocktails and a seasonal, tapas-style New American menu of appetizers and entrées. Spinasse, a trattoria featuring Northern Italian fare, is truly special. The incredible pastas are handmade in-house every morning, and meats are superb. Try to get a seat at the chef's counter, where you can watch your meal being prepared while you sip on a glass of wine from the all–Northern Italian wine list. Sample ingredients from local artisans and farmers at Lark. Be sure to have a drink at the adjoining bar, Bitter/Raw, which boasts an extensive list of speciality amaro-influenced cocktails.
Another great option is to dine at the Hotel. A collaboration with Ethan Stowell, Goldfinch Tavern celebrates flavourful Northwestern food made with local ingredients. Chef Joe Ritchie's changing menu features fresh options ranging from Pacific oysters to ravioli made with porcini mushrooms and ricotta. Come on the weekend for a sweet and savoury brunch.
Local coffee houses
In a city known for its coffee, the number of distinctive coffee houses is truly impressive. The owners of Espresso Vivace spent years studying the art of espresso in Rome, and baristas at Vivace must apprentice for at least six months. Not only does the espresso have incredible flavour, but the baristas create elaborate rosette designs with the foam. A local chain, Caffe Ladro is a must-try. With a location just across from the Hotel, it's the perfect way to start the day. All of the drinks are delicious—including the brewed-to-perfection organic fair-trade coffee and tea—but the best part about Ladro is the baked goods to complement your tasty beverage. Seattle Coffee Works is an active roastery, where coffee for purchase is often roasted the same day. This popular spot is a favourite among locals and is known for strong, full-bodied espresso drinks.
No trip to Seattle is complete without a tour of the Starbucks Reserve Roastery & Tasting Room, located only a few blocks from the original Pike Place Market store. Watch as freshly-roasted beans brew, chat with Starbucks Certified Coffee Masters and enjoy more than 200 types of coffee prepared any way you choose.
Seattle breweries
The Pike Brewing Company pub and brewery, located across the street from the Hotel, has an incredible selection of award-winning beers brewed on-site. Tours of the brewery are available and you can order a sampler board that features tastings of all Pike Pub's brews. Stop in for a tasting or a tour at Georgetown Brewing Company, located in the gritty SoDo (South of the Dome) area of downtown. Although it's not a brewpub, guests can sample Manny's Pale Ale or maybe even some soon-to-be released beers. Fremont Brewing Company, just a 15-minute drive from the Hotel, has an "Urban Beer Garden" set up right on the brewery floor where you can taste their beers, including their famous rotating weekly Cask Ale.
Family attractions
The Seattle Waterfront is a must. Take a ferry to Bainbridge Island, embark on a waterfront cruise tour or visit the Seattle Aquarium to see the natural environment of the Pacific Northwest. The Seattle Great Wheel is now a part of the city's skyline and an attraction the whole family can enjoy. Located a short walk from the Hotel on Pier 57, the Seattle Great Wheel offers amazing waterfront and downtown Seattle views during the 12-minute, three-spin ride on one of the nation's largest Ferris wheels.
The Seattle Center is great for all ages. You can catch the Monorail at Westlake Center Station (a ten-minute walk from Four Seasons Hotel Seattle) and be whisked to the Seattle Center in about two minutes. There you can enjoy sites like the Space Needle, the Museum of Pop Culture, the Science Fiction Museum or the Pacific Science Center. A permanent exhibit at the Seattle Center is the Chihuly Garden and Glass. The art experience showcases the most significant works of internationally acclaimed artist and pioneer Dale Chihuly.
Where to shop in Seattle
Seattle is known as the birthplace of Nordstrom department store, a staple for any girls-only shopping trip. Barneys is just across the street from Nordstrom, making it the perfect second stop. For the boutique lover, The Finerie is an upscale women's and men's clothing store filled with sophisticated collections of international designers and exquisite accessories to accent every outfit. For men, Mario's and Butch Blum are two downtown clothing stores that will have any man looking his best.
Live music
Seattle is bustling with live music venues. A block away on Union Street, The Triple Door features touring world-class musical entertainment on the Mainstage theatre, while their Musicquarium lounge is one of Seattle's best destinations for local music. For a "true" Seattle music experience, The Crocodile is iconic, while The Tractor Tavern in Ballard offers a nice selection of rock, country and bluegrass. Every week, Dimitriou's Jazz Alley brings the greatest names in jazz to Seattle audiences. Other jazz options include Tula's or Vito's, where you'll find top artists seven nights a week.
Seattle art museums
Frye Art Museum on Seattle's First Hill is perfect for those who are looking for an alternative to the Seattle Art Museum. Famous for its daring exhibitions with a tendency toward the dramatic and psychological, the Frye Museum is ideal for those interested in late 19th- and early 20th-century art.
Musical theatre
Built in 1926, 5th Avenue Theatre first offered vaudeville shows displaying the talents of top entertainers. With time, the theatre evolved into a popular venue for movie-watching. A USD 2.6 million renovation has since turned the 5th Avenue Theatre into what it is today, Seattle's premier venue for musical revivals and Broadway shows. It's perfect for a special night out on the town.
Seattle by air
It is simply not enough to experience Seattle and its surrounding beauty at eye level. A bird's-eye view, via a Kenmore Air seaplane, is the best way to visually take in everything that Seattle has to offer. Whether you are in the air for 20 minutes or two hours, you can see all of the famous Seattle attractions and landmarks, including a tourist favourite, the Sleepless in Seattle houseboat.
Best views
Photography Lowe Stock / Thinkstock
During the warmer months, nothing can beat the view of downtown Seattle from a sailboat on Elliott Bay. The 90-minute tour from Emerald City Charters offers 360-degree views of downtown Seattle, west Seattle and Bainbridge Island. The sunset tour is by far the most picturesque: Watch as the colours reflect off of Seattle's skyscrapers as the sun dips below the Olympic Mountains.
Any time of the year is great for a visit the Seattle Space Needle. Take a trip up the elevator to the observation deck 520 feet (159 metres) above the ground, where an indescribable view awaits you. Standing high above the epicentre of Seattle, you can take in all of downtown, Seattle's surrounding neighbourhoods, the Olympic mountain range to the west, the San Juan Islands, the shores of Elliott Bay and Lake Union.
A perfect day in Seattle
Photography courtesy Four Seasons Hotels and Resorts
Begin the day early at the Pike Place Market, one of the country's oldest operating public market. After having breakfast at Bacco Cafe (try the French toast) and exploring the many stalls of fresh fish and flowers, make your way over to the Seattle Art Museum. Spend some time viewing its permanent collections of American and Pacific Northwest art. Stop at Salumi Restaurant for lunch and try one of the incredible Italian sandwiches before heading toward Pioneer Square, Seattle's historic district.
Take the Underground Tour to learn about Seattle's history and explore the many galleries featuring Pacific Northwest art. From Pioneer Square, head to the Seattle Waterfront where you can take a sailboat around the bay, ride a ferry to Bainbridge Island or just enjoy a stroll on the boardwalk. After your day of sight-seeing, return to the Hotel and enjoy a relaxing duet massage at the Spa in the Couples Suite overlooking Elliott Bay.
Four Seasons Hotel Seattle