Group Getaway
Golfer's Paradise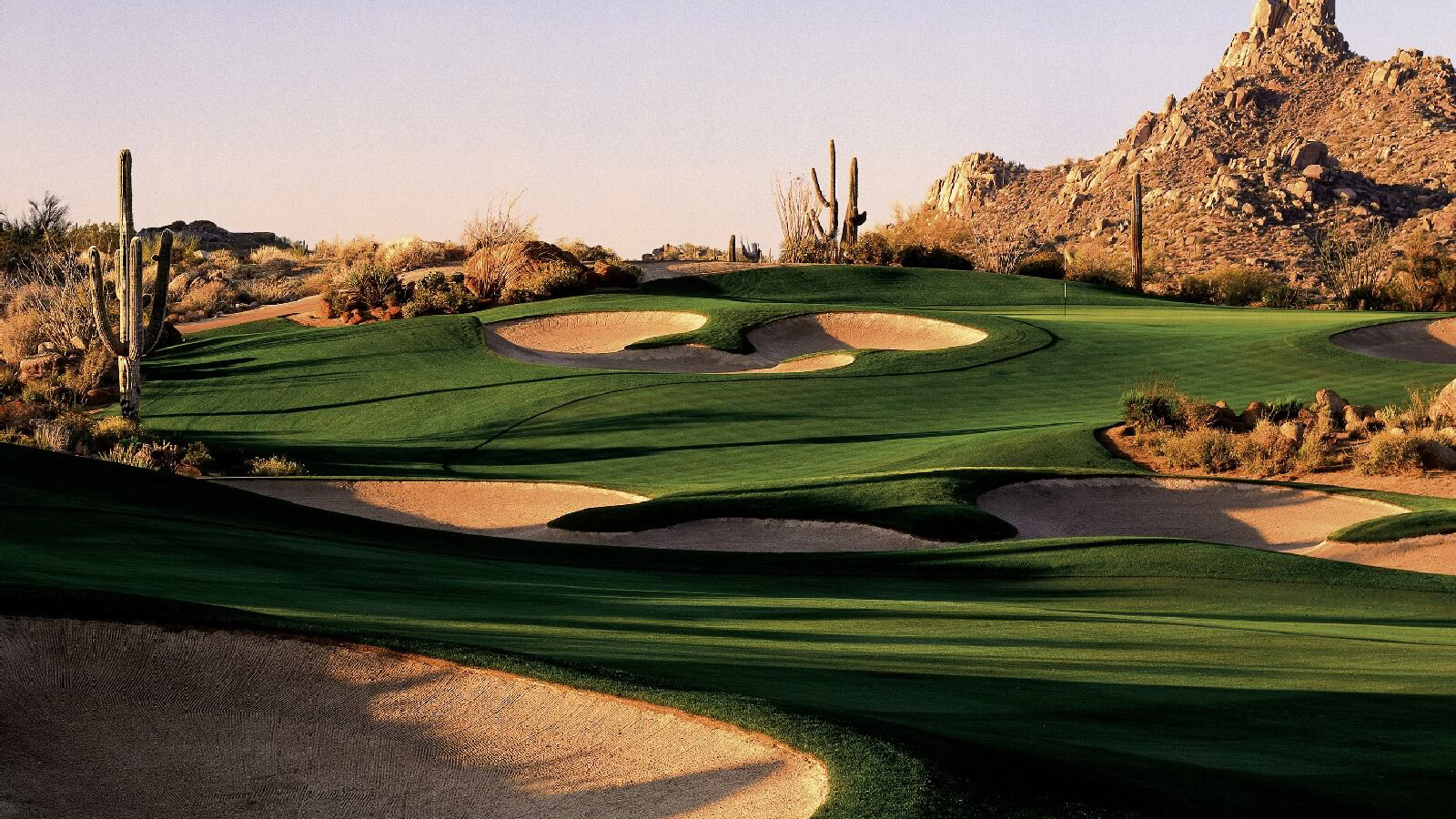 With nearly 300 days of sunshine, Scottsdale offers the perfect setting for a golfer's getaway. Four Seasons Resort Scottsdale offers an exclusive partnership with the world-class Troon North Golf Club along with plenty of golf-inspired extras to make the most of your stay.
Hit the Links at Troon North Golf Club

Troon North Golf Club stands as a hallmark of the Scottsdale desert golf experience with two 18-hole courses stretching through the natural ravines and foothills in the shadows of Pinnacle Peak. Giant granite boulders lie strewn across the rugged landscape of Arizona's Sonoran Desert, where Troon North Golf Club combines iconic golf with the visual sensation of desert landscape, providing a standard unmatched in the American Southwest.
PXG Xperience

This three-day golf immersion seamlessly blends the celebrated performance of PXG equipment with the breathtaking panoramas of
Scottsdale National Golf Club's three elite courses: The Mineshaft Course, The Other Course and The Bad Little Nine. Add world-class service and exceptional food to the equation and you've got a once-in-a-lifetime Xperience only PXG could offer.
Head to Proof for the Ultimate 19th Hole Experience

Featuring six beers on draught, and a variety of spirits sourced exclusively from the United States, Proof is the ultimate place to unwind after a day on the course. Split pretzel knots for the group, and challenge each other to a game of shuffle board. Or, simply sit back and enjoy live music on the weekends a lively atmosphere to match.
Get Fit with EXOS

The EXOS Golf Experience Powered by Troon is tailored for amateur golfers, leveraging EXOS' elite performance programs that were previously available only to professional athletes. Golf students work with EXOS' integrated team of golf instructors, performance specialists, registered dietitians, and physical therapists. During the three-day evaluation, a personalized golf training, nutri-tion, and recovery game plan is created to optimize each student's performance and personal health.
Tee Off at Topgolf

Topgolf is the premier golf entertainment complex where the competition of sport meets your favorite local hangout. Challenge friends and family to ad-dictive point-scoring golf games in an energetic atmosphere. Points are awarded based on hitting the microchipped ball in proximity to the center or "bull's-eye."
Visit the PING Factory

PING offers complimentary group tours of their Phoenix-based factory (assembly areas only) on Tuesdays, Wednesdays and Thursdays. Reservations are required, no children under 9 years old are permitted, and no tours are conducted during the months of June and July.